When would we get a clue on how rookies look on the practice field? Is it in July or earlier? Josh Larkin
Earlier. While organized team activities (OTAs) officially begin on May 22, the media's first viewing access to spring practices is May 25. Then, from June 6-8, the Patriots will hold mini-camp, and media is allowed to watch all three of those sessions. OTAs continue in June, but the media only has one other viewing opportunity, on June 12.
Keep in mind, these spring on-field workouts are in helmets only, no other pads. So, the true evaluation of every player, rookies included, will come when training camp begins in late July. Erik Scalavino
How do teams sign URFAs (undrafted rookie free agents)? Do they jump on the phone, the moment the closing draft bell rings? Do they already have preliminary discussions with the players' agents, sort of "If your guy doesn't get drafted, expect us to call?" Stan Cohan
Exactly right, Stan. No sooner does the draft end than coaches and GMs are busy dialing up rookies who weren't selected in hopes of luring them to their teams as "priority free agents," as they're widely known in the business. Generally, those calls and agreed-to signings are completed over the next day or so, but the Patriots usually wait to announce their list until the entire rookie class arrives at the end of the following week.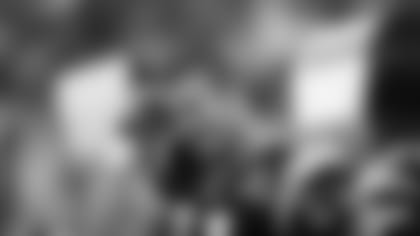 There is often, but not always, some interest expressed in potential priority free agents before the draft begins and concludes. Famously, Julian Edelman, for example, was expecting to sign with Green Bay as a rookie free agent before the Patriots drafted him in Round 7 back in 2009.
He thought that because he'd worked out for New England, but hadn't been brought in for an official visit, that the Patriots didn't want him. So, he figured his best chance to make it in the NFL was with the Packers, who were among several teams that considered him a priority free agent. Then Bill Belichick called late in Round 7 and said, "See you in camp," as Edelman recalled in a TV interview earlier this offseason.
Chances are, at least one of the 19 undrafted rookies signed by New England last week will have a legitimate shot of making the Patriots' 53-man roster, if history is our guide. Last year, it was Jonathan Jones, the defensive back-turned-special teams ace, and there have been many other examples. 
Given the current depth chart situation, I'm going to say that linebacker, defensive back, and tight end might be the positions with the best chances to stick. I'll be paying particular attention this spring and summer to linebacker Harvey Langi, for whom the Patriots reportedly overpaid to win his signature on a contract, beating out a number of other clubs who were interested in him. But I'm also curious to see which unheralded names might stand out in a positive way over the next few months, because someone always does. Erik Scalavino
Now that the draft is over, what are you hearing about the likelihood that the Patriots sign Jason McCourty? And if not, what do they do with their remaining cap room? Can a deal still be worked out with Malcolm Butler or is he set on testing the market as a UFA? Martin Oppenheimer
Not hearing much about Devin McCourty's twin brother these days. I'd still like to see the Patriots make an effort to add him to the roster, because he'd add even more depth to the cornerback position. My guess is, he would prefer to go somewhere that will pay him starter money, but since no one has to this point, chances are he won't find exactly what he's looking for, which could bode well for New England the closer it gets to training camp and McCourty remains unsigned. He might decide it's better to play with his brother and compete for a Super Bowl than be the No. 1 corner somewhere else.
With nearly $20 million in salary cap space, the Patriots have plenty of possibilities for what to do with all that cash. Extending Butler is certainly an option, though probably an unlikely one. Butler will probably want to test the unrestricted market next offseason, particularly if he has another solid season in 2017. Erik Scalavino
With the stable of RBs that the Patriots have and the strengths they all possess, do you see D.J. Foster in the mix? Every "expert" said he was better than Dion Lewis, but his pass protection is lacking and that is what, in my opinion, is why we didn't see him on the field. All the other RBs we have are good at blitz pickup. Have you seen, with your access, any improvement from Foster in that phase of his game? Michael Spillane
You may very well be right, Michael, but I'm not exactly sure where you're getting this notion that Foster is deficient as a pass protector. I've seen every one of his practices thus far as a Patriot and nothing I've seen has led me to believe that this is the case. It seems to me he didn't see the field much last season because, like James White before him, he was the victim of a numbers game in the backfield. The fact that he was kept on the active roster for most of the year (again, like White before him) bodes well for his future with this team.
We haven't seen any practices since last season, but the spring OTAs and mini-camp sessions, along with training camp later this summer, will be interesting for Foster. He has a chance to climb the depth chart if he has a productive spring and summer. Meanwhile, I'll do my best to pay closer attention whenever he's in blitz-pickup situations. Erik Scalavino
Hi guys! This is a question from a Norwegian Patriots fan. How long will Joe Cardona be available for the Patriots? Also, do you think they might be grooming Jonathan Jones to replace Matthew Slater as a gunner down the line? Lina Rypdal
Cardona, New England's long snapper and a Navy reservist, is under contract (his original rookie deal) through the 2018 season. Presumably, as long as he can continue to work both jobs as he has the past two seasons and maintain his steady on-field performance, he'll be a Patriot for the foreseeable future.
Jones made a great first impression as an undrafted special teams rookie last season. He appears well on his way to establishing himself as a complement to Slater, the longtime Patriots special teams co-captain, and perhaps an heir apparent. Erik Scalavino
No placekicker competition for the Patriots this summer? There may be decent kickers out there not given a chance with the Patriots.John Moore
There's word that New England is taking a look at a developmental kicker who didn't play college football, but has some experience on the gridiron. I'd be stunned, though, if incumbent veteran Stephen Gostkowski's job were in jeopardy. Yes, he had one of his least impressive performances last season, but overall, he's still a great kicker. I'm willing to wager that whatever plagued him in 2016 has been rectified and he'll respond with a strong 2017.
At the moment, New England's 90-man roster is full up, and Gostkowski remains the only kicker on it. That could change at any time, of course, but for now, his job is secure and rightfully so. Erik Scalavino
There is something which I don't think has been mentioned and/or analyzed about the players for whom the Patriots traded before or during the draft: where they played. Four of the players (Stephon Gilmore, Mike Gillislee, Rex Burkhead and James O'Shaughnessy) played almost exclusively outdoors, being in divisions which don't feature a dome. Others (Brandin Cooks, Kony Ely, Dwayne Allen) had a mixture of domes and outdoor stadiums.
Which non-AFC East players will have the easiest transition to being based at Gillette Stadium (Burkhead due to the similar weather in the AFC North?) and which (perhaps Brandin Cooks?) are likely to have the hardest transition to the climate?
Also, has there ever been a Patriots player, whether veteran or draft selection, who really struggled to adjust to playing in the AFC East, particularly the inclement weather in Foxborough, Buffalo and New Jersey, and is this is something which goes into scouting reports and is considered for the draft or trades? David Beckett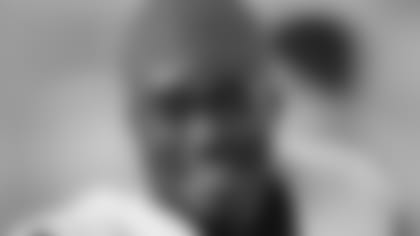 The reason you haven't heard or seen this aspect of scouting analyzed is because it's not really that significant. Yes, it's something I'm sure the scouts consider when evaluating any player, but more as a positive than a negative.
For instance, a college QB who can make good throws in frequently cold or inclement weather conditions is likely to be given credit for this in the "pro" column of his scouting report, particularly for a team like the Patriots who are based in an outdoor, cold-weather locale. However, if they needed a quarterback desperately and the best one available to them were from the University of Southern California, I don't think they'd be dissuaded from acquiring him. 
Furthermore, just because a veteran player has been in a mostly warm-weather division doesn't mean he is incapable of performing in cold climates. Remember, guys like Cooks and Ealy played college football in the states of Oregon and Missouri, in outdoor stadiums where weather is often a factor.
The more important question is, will these new players be able to absorb the complex Patriots playbook quickly enough to contribute in a meaningful way. That is far more of a concern and more likely an indicator of their future staying power here than where they previously played football. Erik Scalavino
Hi, guys. With [cornerback Stephon] Gilmore signing this year, could Bill Belichick now trade him to Seattle for [cornerback Richard] Sherman? I'm not saying he should do it, I just want to know the rule on newly signed players. Thanks! Monty Borrowman
Once a player signs a contract, his playing rights belong to that team, which can do whatever it wants with that player at that point: cut him, trade him, sign him to an extension, place him on a list, etc. It doesn't matter how long he's been with a club.
So, yes, in theory, the Patriots could ship their highest-paid unrestricted free agent of all time to the Seahawks or any other team, provided, of course, that the receiving team would want to pay Gilmore's $13 million-per-season salary. It's not going to happen, though, so, no sense speculating any further. Erik Scalavino