Is there any chance the Texans can come to Foxborough and somehow come away with a win? I think everyone has the Patriots penciled into the AFC Championship game and while it's good to be confident, might most folks be a touch overconfident?
Josh Lund
I've read comments (and saw videos on Patriots.com) from Belichick, Brady and the Patriots this week about the Texans. They poured on the positive rhetoric about the challenge ahead and how good the Texans are, yet I don't believe a word of it. After this Wild Card Weekend, minus some boat storyline, this was the most uncompetitive Wild Card Weekend in recent memory. So, as far as the Patriots/Texans game goes, do you anticipate another uncompetitive game, in favor of the Pats? And, why on earth do we have 3 QBS active this time of year?
Dred Saeger
Hello once again from Pennsylvania!!! Is anyone else as concerned as I am about this sentiment from the talking heads that the Patriots need only to show up to win this game? I know the Texans aren't exactly world beaters however they are going to hear all week how they have zero chance and will be playing with house money, which in my opinion makes them dangerous. I would like to know your thoughts and what concerns you may have, if any. Thank you as always for keeping the fans informed you do a fantastic job!
Michael Pizzoli
Lump me in with the talking heads who think the Patriots are going to cruise right through Houston on the way to the AFC title game. New England is better than the Texans in pretty much every area and playing at home coming off the rest of the bye week. This may be the best case scenario the team has faced in this Brady-led playoff era. Even when Tim Tebow's Broncos came to town after the 2011 season they were coming off an upset of a capable Steelers team. Houston beat a third-string rookie quarterback to advance. Not too impressive. I firmly believe there is no way the Texans can win the game, only the slimmest of non-existent chances that the Patriots could lose it. A loss would be one of the biggest upsets in postseason history, maybe in any sport. (I didn't do much research to make that proclamation, so gentle with your responses to it, please.) As for the three QBs, I think Belichick believes that rookie Jacoby Brissett has earned his spot on the roster and deserves the chance to practice and develop with the team. If he had gone on IR, he could not practice. And he certainly wouldn't clear through waivers and make it to the practice squad. So, really, for his and the team's long term interest he needs to be on the roster as the Patriots might need him to be the backup next season if they were to trade Jimmy Garoppolo. Plus, there isn't exactly a crunch for roster spots. Guys like D.J. Foster and LaAdrian Waddle are healthy scratches every week. 
Andy Hart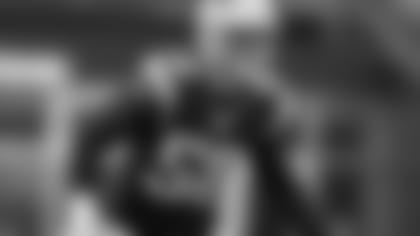 Hi Guys. Is it me or has Shea McClellin been making steady improvements in the past few weeks on defence?! I'm starting to see him more and hear his name contributing more. I assume some of this is a byproduct of the void Jamie Collins left but I get the feeling he is starting to feel his way onto our defence?!
P.S. -- As a huge James Develin fan, when will he get some more acclaim from outside the Patriots building? He ploughed the way for Blount's TDs and been adding the odd small gain catch past few weeks!Thanks
Sean H.
McClellin has seemingly settled into a very nice, complementary role as the season has progressed. Some of that is probably the personal changes, including Collins' departure. I think some of it also has to do with him being used in a role he's more suited for as an early-down, off-the-line guy with some more regularity. At times he seems to almost be in a platoon with Kyle Van Noy, who's also developed a nice role on defense. As for Develin, you don't have to convince me. Though I'm "in the building" at Gillette, I've been singing Develin's praises for years. He brings a unique skill, mentality and leadership to the team that is invaluable. He'll never get a ton of credit for it – although Pro Football Focus seems to like his work – but he's the type of key, no-frills contributor that helps teams win championships. 
Andy Hart
If Pats play red-hot Steelers (coming off of a win in KC), there could be trouble for this team, and I wonder if the loss of Gronk was unavoidable? His surgery was said to be minor and I wonder if giving him rest till the AFC game was possible?
Lori K.
The Steelers are the one and only team I've said all along that could give the Patriots problems at Gillette. They have the offense and elite playmakers to keep up with the Patriots scoring and give the NFL's No. 1 scoring defense problems. It will be interesting if that potential AFC title game comes to fruition as I think it might provide a very entertaining game. I was glad the Patriots put Rob Gronkowski on IR after his back surgery. Though it may have been technically possible, rushing him back for a possible Super Bowl would not have been a good idea in my opinion, especially considering this is his third back surgery and his past history re-injuring his broken arm. Getting backs rehabbed right is more importantly than doing it quickly. That's a lesson that J.J. Watt and the Texans learned this summer/early fall. It's a lesson I would not want Gronkowksi and the Patriots to learn the hard way. I look forward to seeing a fully healthy, ready Gronk back for next season as the most unique pass-catching weapon in football. 
Andy Hart
Now that we know we are playing Houston, what should we focus on? Obviously they have a stud receiver in Hopkins and a stud defensive end in Jadeveon Clowney but who do you see giving us trouble in this game and do you suggest we can hammer Blount the whole game or is their secondary weak?
Robert Miles
The Patriots biggest focus in this game is keeping Clowney and pass-rushing cohort Whitney Mercilus from getting to Tom Brady. One of the first steps toward the upset for Houston would be getting a Patriots team that's played very clean football this season to turn the ball over. The first step toward that would be getting after and at Brady. New England's line, protection schemes and backs need to make sure that doesn't happen. Houston has an average run defense, ranking 12th in the league while giving up an even 4 yards a carry. I think this is a game where the Patriots offensive game plan will be to continue the balance that has been the story all season. The play-action passing game has evolved as the year has worn on and should be utilized again in conjunction with LeGarrette Blount and Dion Lewis running the football. The Texans have a solid secondary, though the group lost some depth with Kevin Johnson on IR. Still, the Patriots have the ability to run or throw on Houston and should do both.
Andy Hart
While Patriots will not see past Texans, or have a preference whom they play, we can, and so I wonder - which team you may prefer Chiefs or Steelers? Personally, Steelers are more unpredictable in terms of going off on an offensive bonanza and I would rather grind it out with Chiefs.
Gorin B.
I would take the Chiefs 10 times out of 10. I think they are very much overrated. I don't have a lot of respect for Alex Smith and Andy Reid's ability to finish in the postseason or come into Foxborough to pull off the upset going head to head with Tom Brady and Bill Belichick. I also think they very much live off the turnover on defense and I'm not sure they could play that risk-reward game successfully against New England. Really, the only Chief I truly fear is breakout star playmaker Tyreek Hill and his ability to score as a runner, receiver and returner. For me, the Steelers trio of Ben Roethlisberger, Antonio Brown and LeVeon Bell has the ability to control a game anywhere, any time against almost any defense. They don't do it consistently and haven't done it much on the road, but the scary potential is there. I'd like to avoid the Steelers if I'm the Patriots.
Andy Hart
Hello from California! I wanted to see what the opinion of PFW is on Ty Law's chances of being inducted into the Hall of Fame. Ty Law is a 5X Pro Bowler, 2X First Team All-Pro and 3X Super Bowl Champion. The man has 53 career interceptions (top 25 all time) and 6 Career playoff interceptions (top 25 all time). 3 of those picks came against Peyton Manning in the 2003 AFCCG and one in the Super Bowl against the Rams! When you add it all up, Ty Law should be in the Hall. Thoughts? Thanks.
Chris McCaul
You do a very good job supporting Law's candidacy for Canton. And I completely agree with you. I boil it down to the fact that at times in his career I think Law was truly one of the best cornerbacks, covermen and interception playmakers in the game. That's Hall worthy. Looking at this year's class of 15 finalists, I think he has a very good chance of getting in. The only stone-cold lock I see is LaDainian Tomlinson. After that I'd offer up Jason Taylor and a mix of solid candidates that Law is every bit as worthy as or better. You never know exactly what can happen in the process with the 48 voters behind closed doors for debate/voting at the Super Bowl, but I think Law should get the nod. We will find out in a few weeks, maybe on the eve of the Patriots playing in yet another Super Bowl in Houston!
Andy Hart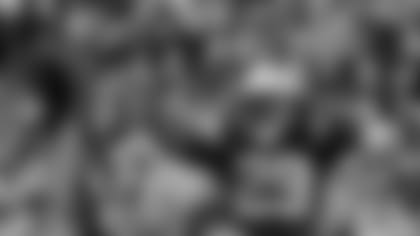 What are the chances of LeGarrette Blount, Chris Long and Michael Floyd returning next season? Thanks.
Mark Bushnell
I think all would-be free agents could be back. Blount has had a career year. But at the age of 30 and given that he's failed to fit in with other teams at multiple times in his career, I think he could be brought back at a very good value. Long has had a solid year. I think he's a less a sure-thing. He's in the midst of his first postseason and I wonder if he won a Super Bowl if he might consider retirement? If not, he could also be brought back on a value deal for depth on the edge. Floyd is the most interesting of the three. He's a former first-round pick and 1,000-yard receiver in the prime of his career. He also obviously has off-field baggage and is coming off a disappointing regular season in Arizona. For him to be back I think he'd have to want to take a lower-end, short-term contract to prove himself and continue to rehab his resume playing with Brady in New England. If he's looking to cash in at all, I would guess that would come elsewhere. But it will also be interesting to see what his role and production are in the postseason. 
Andy Hart
Hey Guys. I am a big fan of PFW radio show. I try to listen to every podcast as it gives me great insight not only about my favorite team , Patriots, but also about general football. I am currently in Houston TX hence I listen to Texans radio time to time while driving. The question I have today is concerning Jimmy G trade. Do you  think it makes sense for Houston Texans to trade for Jimmy G? In my opinion first thing Houston needs to fix is QB problem. Brock doesn't seem to be the long term solution and Tom Savage is good but doesn't look like a franchise QB. Jimmy G. with Bill OB could be that guy. Being from Patriots Jimmy will be able to pick up the system quickly, not a big learning curve. Also using first-round draft pick get some new QB and make him learn the system could be risky / time consuming. I know this more a question for Texans fan site but I still would like to know your point of view. What would you do if you are in Texans talent acquisition committee?
Anup Shinde
Thanks for listening and being a Patriots fan behind enemy lines this week. The idea of trading Garoppolo to the Texans is something I've been trying to promote for weeks. I think it makes a lot of sense on a lot of levels. I'm not sure a team will give up a high first-round pick for Garoppolo, but a Texans team in the bottom 10 picks of the first round might be able to rationalize that value for a guy who still has really only played one and a half games as a starter. There would certainly be a theoretically easy transition and carryover in terms of the offenses. And with Garoppolo having one more year on a rookie contract it might make sense in terms of the salary cap if Houston had to keep Brock Osweiler on the books for one more year before turning the big cap space over to an extension or franchise tag for Garoppolo. Besides you and I, though, I haven't heard this idea talked about very much. But it would seem to make sense in a lot of different ways. I think it's a deal I would make, regardless which team I was. 
Andy Hart
Do you think that the Patriots will re-sign Michael Floyd, or do you think he is just here for the playoffs? He played very well in Miami, and it seems like he is trying to get his personal life better, and seems like he enjoys being in New England. With Amendola in the final year of his contract, and being owed a total of a little less than 8 million, do you think we could either cut or trade him and re-sign Floyd, a younger player, for cheaper?
Joseph Wright
What are the conditions of Michael Floyd's contract with the Patriots and do you see him as a future Patriot?
Morris Hickok
As I said a couple answers back, Floyd's future is interesting and probably, in many ways, up to him. He's set to be a free agent after this season. He's playing out the fifth-year option of his rookie contract, which paid him some $7.2 this fall. If he's looking to stay in that pay grade area, I think he's good as gone. But, if he were willing to take a lesser deal on shorter terms to rebuild his image and earning potential with the Brady-led Patriots passing attack I think there would probably be interest from New England. None of this likely has much to do with Amendola, who is probably in the midst of his final season in Foxborough after taking pay cuts each of the last two offseasons to even remain with the Patriots. His health, production and value just aren't really up to snuff anymore. It's harsh given his complementary contributions and the way he's fit for the team, but it's probably the reality of the situation. Floyd's status will be an interesting situation to watch as the season plays out and he prepares for free agency. Sorry to ride the fence, but I could see it going either way and really Floyd controls it by deciding what's important to him this spring.
Andy Hart
With the Super Bowl coming up, who do you fear the most when it comes to the NFC? The Packers, Seahawks and Cowboys all have mobile quarterbacks and each team offers a different challenge. Rodgers is like a mobile Brady, the Cowboys have an amazing line and the Seahawks have a dangerous secondary. I personally fear the Packers the most.
Robert Miles
Two answers in one week? Must be a PFW dream come true, Robert! The NFC field is certainly deeper and more interesting than the AFC. I could probably talk myself into fearing each of the final four contenders, especially if they have just won games to earn a spot in the Super Bowl. But for the here and now I will decide between Dallas and Seattle. The Seahawks pulled off the impressive upset in Foxborough in November and watching Thomas Rawls run last week to help out a now-healthy Russell Wilson gives the Seahawks an offensive boost. But the defense isn't the same without Earl Thomas. Dallas has a ton of weapons on offense, but I can't get myself to believe Jason Garrett is going to manage a rookie quarterback to a Super Bowl title, even if I can imagine the Cowboys controlling the ball against New England. So I'll say the Seahawks are the team I "fear most" in the Super Bowl. But I'm also on the record saying I expect the Patriots to go to and win the Super Bowl. They are the clear favorite and best team. Failing to finish that march would be a failure. 
Andy Hart
We often hear about rookies hitting the "wall". Does this apply to rookie linemen and should we be concerned with Joe Thuney?
Stephen LeShane
The rookie wall is something that even Belichick has acknowledged as a harsh reality for some players over the years. Yes, it can hit a player at any position. So it could be an issue for Thuney, who's had his ups and downs in terms of performance on his way to starting all 16 games as a rookie guard. I will say, though, that I'd rather worry about the rookie wall for a guard than for say a quarterback/running back combo as is the case with the Cowboys. I don't think the Patriots will either win the Super Bowl or lose a postseason game because of Thuney. He'll be good enough, even as he plays more games than he ever has before in his football life.
Andy Hart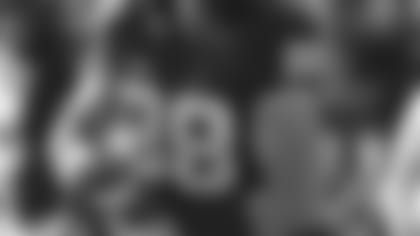 Hey guys! Love the column! Here's my query: Is it possible that we take a look at the TE position in the draft this year? I am curious what your thoughts are on 2 prospects in particular: David Njoku from U of Miami and Jake Butt from U of Michigan. I think that Njoku has great speed, size and has the athleticism that could be brought to the "move" position and could pair well with Gronk. Jake Butt was featured quite a bit in the Harbaugh/Drevno/Fisch system that is obviously chock full of pro-style concepts. He's not as fast as Njoku, but he's got an ability to make the tough grabs and understands the nuances of route running and gaining separation from defenders. Considering that we took Gronk in the 2nd round after having missed an entire season at U of Arizona, is it all that farfetched to think that we could take a look at him in the 3rd, possibly 4th round? Thanks again and Go Pats!
Charles Adams
I don't think it's crazy to think the Patriots could look at tight end in the draft, especially if Martellus Bennett decides to leave in free agency. Gronk's health is always a concern and we know how much New England prefers to use two tight ends. I'm not really up to date in getting to know the prospects at this point, though. I am pretty familiar with Butt. He's an intriguing prospect as a pretty well-rounded player. I don't think he has elite NFL potential as a playmaker, but could be a very good player at the next level. His torn ACL, though, means his rookie season is very much in question. Even if he is ready play next fall, he's going to miss out on key reps this spring and summer wherever he goes. He may have to essentially red shirt in 2017. Is that worth a third-round pick? That's a tough call, I'd lean toward saying no. I'll have my thoughts on Njoku, who has clear NFL playmaking ability as a pass-catcher, as I get more into the pre-draft process. He's certainly a great athlete.
Andy Hart
If the AP voters want to vote for Matt Ryan or Aaron Rodgers for MVP because they feel that they played better throughout the season, that's fine. I just don't agree with the excuse that Brady didn't play the whole season because the fact of the matter is, even when playing just 12 games, Brady still got the same amount of wins as Ryan and won 1 more game than Aaron. If the excuse they want is that the NE went 3-1, without him, then you can also argue that Brady dominated the team that beat NE during his absence.
Every year is the same, Brady is always in the lead, then lose out in the last 2 weeks. It seems as if there's always an excuse to give it to someone else but Brady unless there's absolutely no reason to give it to someone else, which is why he got it unanimously last time and almost unanimously on the one before.
Jacob Daniels
I was an early believer that Brady was indeed going to win the NFL MVP playing in just 12 games this season. But, the reality is that I don't think he deserves it at this point. Ryan earned a playoff bye while playing a tougher schedule and putting up elite numbers all year. The former Boston College star leads the NFL in passer rating, among other categories. Sure, Brady is second. But he also had a couple lackluster games among his dozen, including at the Jets and at Denver. Make no mistake, Brady has had a great year. Throwing 28 touchdowns and just two picks is crazy impressive. But Ryan, in my opinion, deserves the MVP both in terms of stats and what he led his team to this fall. As for any sort of bias against Brady, I don't really know. I do think people tend to go against the same-old-guy, but I actually think that hurts Belichick more in Coach of the Year voting than it does Brady in regards to the MVP. 
Andy Hart
Can we say that Deflategate was now, definitively, a good thing for the Patriots and their fans? 1. Tom Brady has 4 games less wear and tear on his body. 2. Jimmy G can only have improved his trade value in the games he played. 3. The draft picks hurt but making a little back on compensatory picks and haven't slowed us down this season. 4. This season has been so much more fun as a fan getting to see the coaching staff work without Brady, Jimmy G buzz, Collins trade, etc. I'd probably trade a healthy Devlin for a healthy Gronk though. Love what you guys do, keep it up.
Amos Denny
No. No. No. I can't agree with this. The loss of a first-round pick (and a fourth) and the money is one thing. But the damage to the Patriots reputation and that of Brady is something we can never quantify. Brady himself has shot down the idea that missing time was a benefit, not to mention he's dealt with a thigh injury for two months anyway. Garoppolo's development may – may – allow a trade for a first-round pick, which would only really recoup what was taken by the league. Sure the season was interesting, especially early on. You know what else would have been interesting? Seeing Brady try to go for another undefeated season. Love your rationalization and all, but I can't co-sign that Deflategate was ever a good thing, really for anyone involved in any way.
Andy Hart
Hey guys, SGT B here. First off, another great season on your end. You guys have been fantastic, so thank you. My question is, if Amendola is free to play, does that change the roster spot for Floyd, or was Danny's spot not free'd up for him in the first place? Also, was it just me or did you also jump out of your seat on that block? Haha! Let's get 5!!
Don Blakeborough
The wide receiver situation and potential game day inactives has been an interesting talking point this week. Amendola is back practicing and talking to the media, saying he feels good. If he's ready to go, he certainly would seem likely to be active given his value in the return game. We also need to keep an eye on Malcolm Mitchell's health, with the rookie dealing with a knee injury in recent weeks. My gut tells me that if all the receivers are healthy they will all be active on Saturday night. If either Mitchell or Amendola were to suffer setback in the game, you'd want Floyd around for insurance. Plus I think you want to continue to get him reps and opportunities to prove his value as the games grow more important heading toward an AFC title game and Super Bowl. And yes, his block against Miami was pretty sick. The timing was perfect and the situation did the rest. I was actually even more impressed with his effort and strength on his touchdown. He was not to be stopped.
Andy Hart
Hello Pats fans. I wondered why sometimes coaches in the NFL say that statistics are for losers. In almost every article related to football talk just about these statistics of teams, players and from there make so significant conclusions?
Georgi Trendafilov
Belichick himself has said that stats are for losers. It's basically a way of saying that the only thing that matters is the scoreboard and the final result. All others are left to talk about their statistics rather than their Super Bowl rings. It's a cliché phrase that's pretty disrespectful and minimizes so many things that teams do. Statistics are a clear way to try to evaluate team and help project matchups in upcoming games. But, on the highest level, the reality is that all that matters are wins and losses. 
Andy Hart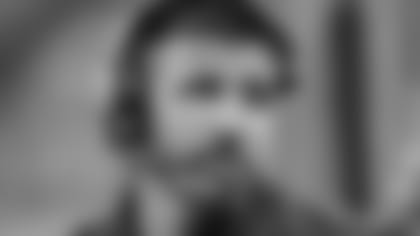 Hi there guys. Great variety of questions per usual. I was just curious if you thought Mike Vrabel, assuming he was interested and available might be a suitable coach for us, either as a defensive coordinator or possibly our future head coach the day BB does decide to retire??
Jon Dowling
I think Vrabel is an interesting candidate for coaching jobs. I think he'd be a great coordinator right now and will probably be a good head coach someday. He was a very interesting guy to talk to as a player and clearly knew a lot about the game, not just his role. He's also a very entertaining guy to talk to, so I think his press conferences as a coordinator or a head coach would be extremely fun. He turned down the chance to be a coordinator last year in San Francisco. He's reportedly going to interview with the Rams for their open head coaching job. If he doesn't get that job, which would probably be a long shot at this relatively early point in his career, he might be in line to take over as coordinator in Houston if/when the aging Romeo Crennel were to retire. That's a long way of saying I don't really see him landing in Foxborough, but I also wouldn't rule it out.
Andy Hart
Hi Guys. As the Patriots begin their postseason, many fans seem to feel that securing home-field advantage has assured a return to the Super Bowl. I want to feel that way too. I just can't get the Seahawks game out of my head. The Seahawks, on a short week for them, traveled across the country and beat the Pats. Russell Wilson was still nursing a knee injury, their offensive line was suspect and they lacked a consistent running game. Please tell me that I can relax, thanks. As a fan from New Jersey, I want to thank you guys for your great work throughout the year that makes me feel connected to my favorite team.
Gary Madera
East Hanover, NJ
Relax! [Said in Aaron Rodgers voice.] Aside from what might be one of the biggest upsets in postseason history, the Patriots will be playing in the AFC title game on January 22 against either the Steelers or Chiefs at Gillette Stadium. Those teams can beat up on each other and then limp to Foxborough to get their medicine from Brady and Co. Just enjoy this weekend's action, especially three other playoff games outside of New England that promise to be pretty entertaining. The Patriots are On To Houston!
Andy Hart
Hello!First of all: thank You for the excellent coverage all year around! My question is: what are the chances Bill O'Brien returning to New England as an offensive coordinator in case Josh McDaniels gets a new job somewhere else? Thank you in advance and keep up with the good work!
Richard Farkas
As they said in Animal House, "zero point zero." O'Brien is a successful head coach who has led his team to the postseason two straight years with absolutely no stability at the quarterback position. All he's done since leaving New England is win, making the best of situations at Penn State and Houston. First of all, he's likely staying put with the Texans. If for some crazy reason he left Houston he would be a hot candidate for other head coaching jobs. I can't see him taking a step back to be a coordinator again. Now, could he be among the names, along with Vrabel, as possible replacements for Belichick down the road? That's an interesting theory for us to visit at another time down the road. 
Andy Hart
[wysifield-embeddedaudio|eid="516171"|type="embeddedaudio"|view_mode="full"]
The Patriots got away with a reckless decision to use Edelman on returns, but with Gronk out, losing Edelman to injury is kissing SB rings good-bye. If Amendola becomes a return man, I wonder if he may be rusty after being out for over a month? Who else out of 44 active players (not named Brady and Edelman) who can catch the ball and hold on to it? I don't care if he runs a yard, as long as he won't fumble it.
Gerald V.
During the regular season, I sort of agree with this sentiment. But not now. The season is on the line and you put your best players on the field whenever possible to try to win a Super Bowl. That means Edelman should return punts with Amendola another solid option if he's healthy/ready. Other than that, there aren't other guys I want to see out there. Cyrus Jones has been a disaster in the role as a rookie. Patrick Chung doesn't offer much. Now is the time for Edelman, a proven playmaker as a punt returner and reliable option as a decision maker, to step up when called upon. That's why you see guys who are as important if not more so than Edelman in the role like Odell Beckham, Antonio Brown and others.
Andy Hart