There has been a lot of coverage about the Colts botched punt, and the illegal formation they were in. My question is in regards to Griff Whalen - as an eligible receiver is he actually allowed to snap the ball or would he need to report in as ineligible?
No, Whalen is allowed to snap the ball. He's actually also an eligible receiver if the formation were run correctly as he end man on the line of scrimmage. That's part of the deception that the Colts were trying to play to their advantage, though it clearly went oh so horribly wrong.
In the disastrous fake punt run by the Colts, why is Brandon Bolden, who tackled Colt Anderson, credited only with a tackle and not a sack?
The play was deemed a clear running attempt and not a pass. It's very similar to plays run out of the Wild Cat when the runner is tackled in the backfield. Those are tackles for a loss and not sacks. Sacks only occur on pass plays and this was not deemed to be one. Really, no one knows what it was. Not even the Colts.
I know with Hightower down right now it's not the best time but I've seen some rumors of a [Jerod] Mayo for [Alterraun] Verner swap? Is that something legit? Is there anything really there? Also the Pats are pretty set at WR but is there a chance of picking up Dwayne Bowe if the Browns drop him? He's been a healthy scratch for them for a few games.
The Verner topic seems to be nothing more than rumor at this point, regardless of what the Patriots might deal for the disappointing cornerback. Verner has started two of the five games he's played for Tampa Bay this year and has been seen as a free agent failure since signing with the team prior to last season. Mayo is a role player at this point, even seeing limited snaps behind Jonathan Freeny despite Hightower's absence on Sunday in Indy. Given Bucs G.M. Jason Licht's ties to New England – and the fact he traded for the veteran leadership of Logan Mankins in a deal with the Patriots a little more than a year ago – it might not be crazy to think he'd be interested in Mayo. Neither Verner nor Mayo seem to be all that intriguing trade options, but maybe they'd make sense in a change-of-scenery swap. Really, though, it appears to be nothing but logical internet rumor right now. As for Bowe, whose career has taken a major downturn of late, I can't see him landing in New England. He's too inconsistent to fit with Tom Brady and not the player he once was. And, New England is on the verge of getting Brandon LaFell back on the outside. So Bowe doesn't make any sense.
My question is about Jamie Collins' super athletic blocking play. If I understand the rules correctly, if Collins touches a lineman it's a foul. So if the lineman had time and ... couldn't a lineman stand up when Collins leaping over them to block the kick, force contact and gain the foul? Could they just stick their hand up? Or is Collins only prevented from contacting his own teammate? Thanks.
Just curious -- on the blocked PAT by Jamie Collins, what would have happened if we was called for a penalty? Do they just shorten the distance of the PAT on replay, or do they enforce a penalty on the kickoff? Because if they enforce a penalty on the kickoff that was a crazy gamble...
Collins cannot touch the long snapper or his own defensive line teammates. Yes, if the long snapper had popped up and contacted Collins it would have been a penalty. Had he blocked the kick, the Colts would clearly have accepted the penalty and taken another shot at the PAT. If he were called for the penalty and the kick was good, then I do believe it would have been assessed on the following kickoff. Which means the Colts onside attempt and potential recovery could have given them a shorter field to work with in their comeback attempt. Luckily, Collins jumped through the roof and the Colts weren't ready for his leap so there was no contact and no penalty. It just resulted in a crazy highlight play.
Greetings from across the pond in OLD England from one of the Patriots many UK fans (I grew up in Wayland). With Giants floundering, it looks like this may finally be the time that they move on from Tom Coughlin, and Josh McDaniels would have to be a prime candidate. Would Bill Belichick speed his transition to GM only by stepping aside as Patriots HC next season for McDaniels, to block the Giants? Is it even possible that Bill succeeds Coughlin with Giants with similar HC-GM arrangement to help resurrect that once great franchise before (of course) he becomes Commissioner?
I can't see the first scenario taking place. It would be too Bill Parcells-like in my opinion for something that Belichick would want to do. He's been down that road in a different role and didn't seem to like it. And as PFW boss Fred Kirsch likes to say, this wouldn't be Belichick's decision. The Kraft family – primarily Robert and Jonathan – will decide who the next coach is, not Belichick. I do think McDaniels may be a hot commodity after this season, with the Giants among the teams that might come calling. I'd add Miami, Indy and others to that mix as well. As for Belichick returning to New York, I don't think that would be a likely scenario, either. But I will admit I've always wondered if the Giants might still hold a special place in his heart after watching the NFL Films special about him returning to Giants Stadium before it was razed and him getting choked up reliving his memories from his time in New York. I'd put it as a real long shot, but would never rule anything out in this crazy world of professional sports. Never say never; but it would seem extremely unlikely at his age and with what he's established in New England.
Hello Andy or Erik (Looks like Paul did the last 2 of these and messed up the rotation. Thanks Paul!) Nothing too serious here, just wanted to ask… With the way Jamie Collins is bowling over, through and around blockers this year, can we just go ahead and start calling him the Waterboy? The only thing missing from his game is a squealing war cry before he clobbers the ball carrier. And while we're at it, what about G-Money for Stephen Gostkowski? Thank guys! Later!
There is no question that Collins has taken it to another new level this year. His last year-plus has been very impressive and I don't think it will be long before he's getting national attention as one of the best linebackers in the NFL. Let the Pro Bowl and All-Pro honors begin! Not sure what I think of the Waterboy moniker. He does fly all over the field and make crazy plays like the Adam Sandler character, though. I do like the G-Money name for the best kicker in the game. Better than what I've been calling him, which is Mr. Perfect. I have to admit after calling him that in a PFW TV interview last week, I was really glad he didn't miss any kicks in Indy. I would have felt bad if I had been the jinx to ruin his streaks on both field goals (longest in the NFL right now) and PATs (active NFL record).
Hi...I have been a subscriber to PFW from its first issue and it's my "bible" ...Keep up the good work. On page 25 under receivers' stats. Next to K. Martin's name which is there twice I see LG and TM next to his name. I have seen these initials before and it's driven me crazy. Can you clear it up for me? Thanks folks.
That is how the statistics show the production for a player who has played for multiple teams in one season. Martin started the year with the Texans and now is making plays for the Patriots. The LG is for the production he's had for the entire season, while the TM is the numbers he has put up for his current team. It's not really an issue for Martin, as he didn't have any catches in Houston. (He did, however, have returns in the kicking game.) But, for example, a year ago LeGarrette Blount would have been listed as having greater LG numbers than TM numbers due to his early season work in Pittsburgh before returning to New England.
If you look at the Patriots roster, including the guys who are planned to come of PUP/IR this season, Pats appear to be deep-to-excessive at some positions and thin-to-very thin at others. They also need to create space for players who come in because nobody wants it to be due to season-ending injuries and cutting decent players is not a smart business either. With that in mind, can Patriots trade Dobson and even Mayo? Also, can Wilson step in for Slater or would it be someone else?
As I said earlier, Mayo does make some sense for a trade on some level given his reduced role. That said, the team may also be giving him a chance to try to return to a higher level of play coming back from a major knee injury. Because he was on the field to open camp and ready for the season people forget Mayo tore his patella tendon at about this time last year. That's a major injury for anyone in any walk of life, but especially for an aging NFL linebacker. As for Dobson, I can't really see too many teams giving anything up for the receiver. Maybe a conditional seventh-round pick. But with comparable guys like Kenbrell Thompkins and others on the street or practice squads, why give something up when you could just sign a guy. I do think Dobson's time in New England could be coming to an end as Brandon LaFell looks close to returning from PUP. And certainly Wilson could do some of the things that Slater does if the captain's injury sidelines him for a time, but he likely can't do it at the Pro Bowl level that we've come to expect from the kicking-game ace. He's pretty special in kick coverage.
Why isn't Ryan Wendell dressing for games considering how the O-Line has been impacted by injuries?
Wendell is clearly still working his way back, both from offseason shoulder surgery and the unspecified illness he dealt with in the first few weeks of the season. He's back practicing on a regular basis. He's traveled and gone through pregame workouts. He certainly looks like he's close and ready to join the game day action. But he doesn't really affect the injury situation on the line that's lost Nate Solder for the season and Marcus Cannon for last week at tackle. New England has had very good depth on the inside with David Andrews at center and a rotation of guards Josh Kline, Shaq Mason and Tre' Jackson. Kline has a tiny bit of tackle experience, but for the most part those guys are all interior options as is the case with Wendell and, when he returns, Bryan Stork. Wendell should be back soon, probably as early as this week, but that doesn't really help the tackle spot and the injury issues.
I'm concerned with how this team closes games. On the Patriots last drive with about 3:30 remaining, the Patriots ran 3 times and had a delay of game penalty mixed in there which gave the ball back to Luck with plenty of time left. I understand the importance of keeping the clock running, but on 3rd and 7 I feel like the Patriots should have put the ball in Brady's hands to try to get the first down and really put the game away. I don't trust this defense enough to not give up 2 scores in 3:30 minutes. And the Patriots also seem to go into prevent defense a little early, giving up large chunk yardage when there is still a lot of game left to play. Do you share my concerns with how this team finishes? I feel like they've had a couple games (Buffalo comes to mind) that they were in control of and despite ultimately winning they made things more interesting than they needed to be.
I do have a concern about the way the Patriots finish, but it's not so much about the playing calling as it is the execution late in games. They kept throwing in Buffalo, didn't execute and allowed the Bills back into the game. They ran in Indy, didn't execute well enough and almost allowed the Colts back into the game. Specifically looking at the last drive you mentioned, I think running was absolutely the right thing to do. It forced the Colts to use their three remaining timeouts. Throwing opens up all sorts of negative ramifications, the least of which is incomplete passes stopping the clock and allowing Andrew Luck to keep his time outs for offense. For me, it's about the team needing to execute better late in games on both sides of the ball more than it is a question of philosophy or play calling.
Hello PFW and thank you for keeping me up to date on our Pats while I'm in Dolphin County here in Florida. My question is about Geneo Grissom and Trey Flowers, the two rookies we acquired in the draft. Will we see what they can contribute this year? Or is the defensive rotation so deep already that they end up not seeing the field or being healthy scratches? Also, will we see LaFell for week 7 and when is Hightower expected to be healthy again? Sorry, I know it's a loaded submission. Thank you!
Grissom has already seen some decent action as a rookie, both on defense and special teams. His contributions in the kicking game may end up opening more options for him on defense throughout the year. Flowers is seemingly less valuable/versatile in the kicking game and has yet to see action. This could change if the injury to Jabaal Sheard costs the veteran extended time. Otherwise I think the two rookies are insurance policies as rookies who will be given more chances down the road, especially given a decision will have to be made on Chandler Jones' future very soon. I do think that LaFell will begin practicing this week and will return to the field sooner rather than later. It may take a while for him to get into game shape and be a regular option on Sundays given that he missed the entire offseason, but he's been working out before games and seems to be chomping at the bit. Hightower is a tough one to read. He returned to practice last week after suffering the injury in Dallas but was inactive in Indy. Any prediction I make would be a pure guess, so I'll just let it play out before our eyes. I do know that he's a key cog on the defense and the sooner he's back the better.
OK, now I SMELL BULL----. The Patriot organization and your newspaper continue to mislead Patriot fans on throwback questions.
We watch THE Bears in week 1, the Packers this week and the Chargers with throwback helmets. But you report teams cannot wear throwback helmets You must work for the team.
I do proudly work for the team. It's a great job, thanks. The league doesn't want teams using different helmets throughout the season. Since the Patriots have a silver helmet now, they would need a second, white helmet to go with true throwback uniforms. Other teams, like Green Bay for example, can simply change/remove a decal to go with throwbacks and still use their traditional helmets. Not sure if this is the only reason the Patriots aren't wearing throwbacks, but I know it's at least a factor.
Can someone ask Coach Belichick, just one time, as to why the Patriots try to kill the clock by running the football instead of staying with the game play that has been far more successful for the previous 50+ minutes of play? This seems to occur on a regular basis toward the end of every game that they deviate from the passing game that they are far more successful with in favor of a run up the middle plan. If this only had happened in the Colts game I would not make an issue, but this has been going on since the Buffalo game and the ending was very similar to the Colts game. Apologies for the length of the question. Thanks,
This just isn't true. The team has handled the end of games different ways, especially comparing Buffalo to say this week or the Jags game. Against the Bills the Patriots kept throwing, just not very successfully. Against Jacksonville, they turned to the run game and turned the contest into a blowout. This week the run game was the main attack late and while it forced the Colts to use their timeouts, Indy did get a chance to onside kick in a one-score game. The Patriots are generally a pass-first team early in games. Doing so late isn't always the best option. Regardless, New England needs to execute whatever it does late in games at a higher level. As I said earlier, I think it's much more about execution than play calling.
Assuming the Patriots go deep into the playoffs, if not repeat as Super Bowl champions, Josh McDaniels will be in high demand as head coach somewhere next season. If he leaves, are the Patriots most likely to promote someone from within or look elsewhere for a new offensive coordinator? If it's the former, would tight ends coach Brian Daboll be the front-runner?
Were McDaniels to get a second chance as a head coach after this season, which I do think is a very reasonable possibility, I'm nearly certain the team would promote from within to deal with the loss. That's what it has always done in the past. That would indeed make Daboll the top, obvious in-house candidate for the play calling and offensive coordinator duties. He has done that job before with the Browns, Dolphins and Chiefs. He also filled in as the play caller during the preseason this summer. I'd actually be stunned if the creative, affable, experienced Daboll didn't get the call to replace McDaniels down the road. The only problem with that plan would be if he left with McDaniels, but I'm not sure that's too likely.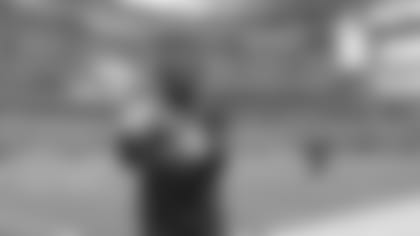 What is the story around Gillette concerning Brandon LaFell. Is this guy going to suit up this week and practice or is that all a smoke screen? What is LaFell's status please? Thank you.
LaFell is now eligible to begin practicing and come off of PUP at any time. Belichick acknowledged that it's a very likely possibility that LaFell will indeed practice this week. My guess is that he will be on the practice field with his teammates on Wednesday and, depending on how the week goes, could be an option to be added to the active roster by Sunday.
A comment was made by the announcers during the Indy game... and I knew I could count on you to explain. They said that the Patriots have deferred the kickoff 61 out of 62 of the last times they've won the toss. When did BB decide to receive? And what crazy circumstances were going on that day... a hurricane forecast to hit in the second half? A snowstorm? What was happening the one time in the last 62 that the Pats took the ball to start the game? Thanks for researching this!
I believe the Patriots have actually won the toss and taken the ball twice since the NFL changed the rules in 2008. The first was the very first game under new rules. New England took the ball to open 2008 against the Chiefs and on that opening drive Tom Brady tore his ACL and was lost for the year. The other time was in a loss to the Bengals in Cincy in 2013. That was the game that ended with a monsoon of heavy rain. Though I don't know this for sure, I'm wondering if Belichick knew the forecast for heavy rain and figured he'd take the ball to try to get some points early before the bad weather hit. Just a theory.
With the recent report of Tarell Brown being placed on IR, is there a possibility of the Patriots re-signing Alfonso Dennard? I know he was released this offseason and there are obviously reasons as to why it happened, but from what I remember he wasn't terrible and could be used more as a depth option, he knows the system, the team knows him. Could it be worth a one year deal?
Personally I think Dennard would be an upgrade to the talent at the cornerback position in New England. He did, after all, start 20 games for the team over three seasons. But it would seem that ship has sailed, so to speak. For whatever reason, things just went south between Dennard and the team. And given that he's out of football at this point, the Patriots aren't the only ones lacking interest. I can't see New England bringing back Dennard, almost regardless of the situation at corner.
Hey guys, I'm from Idaho where Pats fans are few and far in between. My question consists of two parts. 1) our defense has been a huge question mark since the offseason, namely the secondary, and I can honestly say I don't have too many complaints about it (granted there's been some big plays that have been given up) but my question is, what do you guys think of our secondary thus far? 2) What do you guys think of all these '07 comparisons in terms of offense and are you thinking we're performing at that same level? Thanks! I hope I get an answer in small town Idaho!
I still have major concerns about the Patriots secondary and overall pass defense. I don't think they've played too many top-notch, healthy quarterbacks so far. And they've still given up big plays and big yards. There is also a severe lack of experience and depth at cornerback. There aren't a lot of great offenses on the schedule – certainly not like last year – but I will be concerned with the potential of the pass defense from now till the end of the season. As for the comparisons to 2007, I think they are premature and off-base. That team was as dominant as I've ever seen. The offense killed people and the defense took advantage of big leads to choke the life out of the opposition. This year's offense is pretty darn good, but the defense doesn't nearly balance out the equation like it did in 2007. We've also seen teams already slow down Rob Gronkowski, the center piece of the passing attack, which didn't happen this much this early to Randy Moss back in 2007. This offense is great. That one was as good as I've ever seen.
I just don't understand why everyone is so worked up over the "issues" in our secondary, last time I checked, we are only letting up a few plays per game that would maybe be stopped with better corners and that's while other teams are playing catchup. I was just hoping someone could enlighten me on why everyone doesn't just R-E-L-A-X as Aaron Rodgers would say.
Because people are not just worried about the here and now against a soft regular season schedule. Rather, fans and media are thinking big. They are wondering if this pass defense is good enough to win in the postseason and win it all. Many of us like to analyze the team, its talent and its long term chances. That's not for everyone. The Patriots lost its top three corners from a year ago. All three of the veterans they signed to replace those guys are now long gone and hard to find. That's left Super Bowl hero Malcolm Butler as the No. 1 corner and not much depth behind him. That doesn't feel like a recipe for a championship defense to me. Oh hell, I'm going to go grab a Bud Light and take your advice. Bottoms up.
Hi, from Sydney Australia. Mixed bag of questions here please deal with them as you see fit!
1) Bar Carson Palmer do you think that anyone comes close to Dion Lewis for comeback player of the year?
2) How do you feel Chandler is doing at TE, personally I feel he's been incredibly underwhelming given his size and history against the Pats. I thought he'd be a great big bodied weapon. Is this a case of he needs more time on playbook as a work in progress or is it something else?
3) Conversely I've been incredibly impressed by how Martin has fit in to the scheme since the trade, hopefully with Lafell coming back (fingers crossed) does this look like curtains for Dobson? If Dobson did get cut would he be eligible for the practice squad?
4) How long does Edelman have left on his contract?
I think Chiefs safety Eric Berry, who has returned from cancer, should be the unanimous comeback player of the year. Don't really want to get into a big debate for that award, but don't really see what Lewis has come back from. I, too, have been underwhelmed by Chandler. I thought he'd be a more productive force, especially in the red zone. So far, throwing to him in the end zone hasn't been a very fruitful proposition. Martin has done a nice job, quickly, of finding a role in the offense. I do think that Dobson could be in danger of getting cut, although he does indeed have practice squad eligibility. Finally, Edelman has two years left on the four-year deal he signed in 2014, the pact running through 2017.