While Foxboro Stadium is fairly quiet these days, the Patriots coaching staff is already hard at work preparing for everything from the upcoming draft to the start of the 2001 season.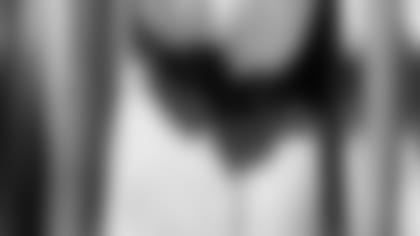 ]()
            After taking about a week off following New England's season-ending loss to Miami on Dec. 24, Head Coach Bill Belichick and his staff are back in town. In addition to reevaluating the 2000 season, the coaches are also working to determine the current state of the team and the keys to fixing the problems that hit during the 2000 season.  

One major area Belichick will work on immediately is preparing for the out-of-conference teams New England will face next season. The Patriots will play St. Louis, New Orleans, Atlanta and Carolina from the NFC West. In his final press conference leading up to the Miami game, Belichick admitted to being disappointed with the team's play against the NFC Central this season, as New England lost to Tampa Bay, Minnesota, Detroit and Chicago.
"Going into the offseason you certainly want to be aware of who your future opponents are and not just from an X's and O's standpoint, but also how they managing the team, what changes they are making and how those changes would effect you," Belichick said. "We will become more familiar with the NFC West when this season is over than we are right now. That obviously is going to have to be a big priority for us next year. One of the most disappointing things this season was the way we performed against the NFC Central. When you lose those games that's not good."
Belichick will also be evaluating his staff. He lost assistant defensive backs coach DeWayne Walker late in the season when Walker joined former New England Head Coach Pete Carroll's staff at the University of Southern California.
With the exception of a couple of Patriots living in the area, the players are gone for the time being. Among those who has been seen working out in the stadium is wide receiver Sean Morey, who re-signed with the team on January 3.