BOSTON, MA - In a move symbolic of their company's deepening roots in Boston, Bank of America Chief Executive Officer Ken Lewis and Chairman Chad Gifford today joined bank associates and city workers in planting 38 North Carolina dogwood trees during a ceremony in Franklin Park. The trees – payment from the executives' much-publicized wager and in honor of the New England Patriots' victory over the Carolina Panthers in Super Bowl XXXVIII – are meant to serve as an enduring gift to the city of Boston.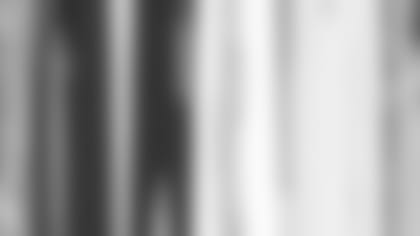 ]()
            In addition to the trees, Lewis anted-up traditional North Carolina barbecue to bank and city volunteers as part of the boardroom bet.  

"When we first made this wager, Chad and I agreed that we wanted to do something special to commemorate a historic game between two great teams in the year in which we were bringing two great companies together," said Lewis. "These trees are a permanent gift to the citizens of Boston, and a symbol of our commitment to building the economic health and natural beauty of the communities where our customers and associates live, work and play."
"Trees are intergenerational symbols of the connection we have to our community and to the people who will follow us," Gifford said. "On behalf of our associates, Bank of America is proud to plant these trees in Boston, and hope they provide much needed green space necessary for maintaining strong, vibrant communities and benefiting both our generation and generations to follow."
Joining Lewis and Gifford at the ceremony were New England Patriots linebacker Tedy Bruschi, Parks Commissioner Antonia M. Pollak and Boston Mayor Thomas M. Menino, who accepted the trees on behalf of the city's residents.
"It takes strong, dedicated partners to keep our city culturally and economically healthy, and we are fortunate enough to have such responsible corporate citizens in Boston as Bank of America," Menino said. "These trees reflect their deep-rooted tradition of volunteerism, philanthropy and community support."
Since completing its merger with FleetBoston Financial on April 1, Bank of America has announced a series of announcements that directly benefit the city and residents of Boston. Among them:
$406 million in loan financing and $18 million in grants for the Massachusetts Housing Partnership to help develop more housing for low- and moderate-income families in Boston and throughout the Commonwealth;
$200 million loan financing goal over four years for community development in Boston, with a significant portion directed to Leading the Way II, the Mayor's new affordable housing strategy. In addition, Bank of America will provide $3 million in grants over the next four years to support programs that assist neighborhood development efforts including affordable housing;
$125,000 grant to sponsor City Year's 2004 CYZYGY Convention in Boston;
$1.5 million charitable gift to the Institute of Contemporary Art (ICA) in Boston to support educational programs and establish the Bank of America Art Lab;
Grants to award and recognize non-profit organizations and community leaders in Boston as part of the bank's overall neighborhood initiatives;
$30,000 grant to sponsor the Mayor's Rose Garden Party to benefit ParkARTS, a city initiative that presents a wide variety of cultural offerings and participatory arts in Boston's parks."Our goal is to be a catalyst for growth in Boston, and we will provide the leadership that gives others the confidence and vision to join us in this critical work," Lewis added. "Bank of America has led the way in communities across the country. And we will continue that leadership here in Boston, and throughout the Northeast."
During the tree-planting ceremony, Tedy Bruschi, linebacker for the New England Patriots, reflected on his team's Super Bowl victory over the Carolina Panthers.
"To win the way we did was just so unbelievable. The Panthers never gave up and played with a lot of heart. This game may be remembered as one of the most thrilling of the 38 Super Bowls," said Bruschi. "The Patriots are thrilled to have Bank of America as an official sponsor who will continue in Fleet's tradition of community involvement and sports excellence."
Bank of America is the official bank of the New England Patriots and the Carolina Panthers.
Bank of America is one of the world's largest financial institutions, serving individual consumers, small businesses and large corporations with a full range of banking, investing, asset management and other financial and risk-management products and services. The company provides unmatched convenience in the United States, serving 33 million consumer relationships with 5,700 retail banking offices, more than 16,000 ATMs and award-winning online banking with more than ten million active users. Bank of America is rated the No. 1 Small Business Administration Lender in the United States by the SBA. The company serves clients in 150 countries and has relationships with 96 percent of the U.S. Fortune 500 companies and 82 percent of the Global Fortune 500. Bank of America Corporation stock (ticker: BAC) is listed on the New York Stock Exchange. www.bankofamerica.co