Lights, camera, Gostkowski. Or something like that.
We all know the Patriots kicker has a flare for the dramatics on the field with reliable foot and clutch field goals, but Stephen Gostkowski has been practicing a new kind of theatrics this offseason.
https://www.instagram.com/p/BHxUI3CgbmT/?taken-by=patriots
Stephen has been anything but camera shy with a cameo on CBS's "American Gothic" earlier this summer, and soon Patriots fans will again see him soaking up the limelight on the small screen. But this time, it's with Pepsi.
Stephen will be the lead in a national TV commercial for the company, and like any true television star, this meant taking his talents to Los Angeles. Stephen was on set in L.A. on Tuesday for the shoot, and the Patriots Snapchat caught all of the action, including wardrobe, practice runs and the final shots of the day.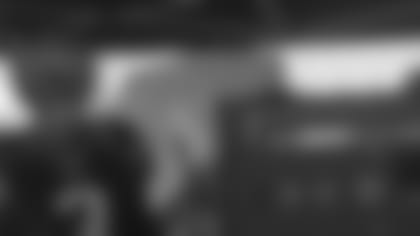 It may be a while before you will see Stephen, Pepsi in hand, on your small screen, so we won't spoil the premise of the ad. We can say there is a classic Gostkowski kick, a fist pump and a celebratory Pepsi cheers. Football isn't the only thing that comes naturally to SG3. Stephen looks calm, cool and collected as he delivers his punchline. 
And what is the final line Stephen delivers? We'll have to wait to find out. 
RELATED LINKS