Hoping to make live streaming of games more popular on devices beyond big screen living room TVs, the NFL and its distribution partners are again streaming the playoffs and the Super Bowl to wireless devices, tablets and laptops.
For the second year in a row, Verizon Wireless subscribers will be able to stream the entire postseason (including the Super Bowl) to their smartphones if they are part of the carrier's More Everything Plan or pay $5 for NFL Mobile app. Verizon streamed the games for the first time last season.
Verizon is the NFL's exclusive wireless provider so you'll have to wait for possible options. This situation could change if AT&T's purchase of DIRECTV is approved by regulators as its execs have committed to delivering the satellite TV company's NFL Sunday Ticket package to its 100 million plus wireless subscribers.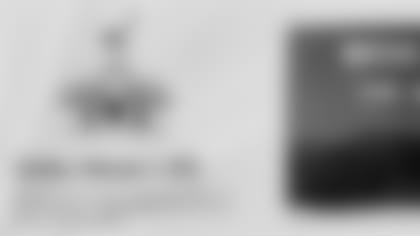 For those looking for screens bigger than those of smartphones, there's still the TV Everywhere (TVE) app options that enable streaming to desktops and tablets from NFL partner channels that you are already paying for as part of your TV subscription.
The partners – NBC, CBS, Fox and now ESPN – offer these options to fans as part of a strategy created years ago by cable TV companies to stem subscriber losses by offering consumers more than just "regular TV."
NBC will be streaming the Super Bowl live from NBCSports.com and via its free NBC Sports Live Extra TVE app to tablets and laptops. For wireless devices, you'll need the Verizon options listed above. Fox Sports preceded NBC in carrying the Super Bowl on TV and through TVE.
The good news is that the apps have advanced over time. The not so good news is interruption can happen as was the case in recent weeks with ESPN's Watch ESPN offering. The all-sports channel had problems during the first round of the college playoff game and with its wild card weekend NFL game, issues that hopefully can be addressed speedily.
That said, ESPN's College Football title game presentation on TVE app WatchESPN attracted 1.16 million unique viewers, according to the company.
Since the Super Bowl, and other playoff games have become big-screen fan gathering events, smartphones, tablets and laptops are more likely to augment the viewing experience (flexibility is good) than reshape it.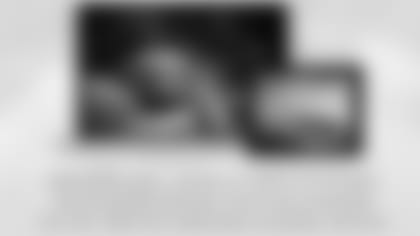 Those not fortunate enough to be behind a big screen have many B plan options thanks to the league's ongoing multi-platform game streaming push.
With TVE, they are already paying for them and should check them out as they may have an even greater value for more flexibly viewing other programming throughout the calendar year.
NFL games are tough to view online unless you buy for DIRECTV's NFL Sunday Ticket or are in the small test group of consumers (for now?) that can't use the DISH TV service but can watch it online.
With logistics, time zones and fan base development & support in mind, the league streams games online outside this region as part of its NFL Game Pass package which has attracted fans in Western Europe among other regions.
Going (and Growing) Mobile
It's little wonder that Verizon Wireless will be streaming playoff games live again this postseason.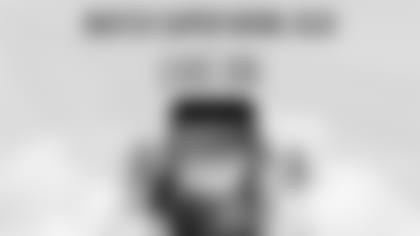 While this offer is not available to fans with other providers it's still a powerful perk for its subscribers. Verizon Wireless says NFL mobile can be downloaded at NFL.com/mobile for Windows, iOS, Android, and Blackberry 10 devices. The app also provides scores, stats, and highlights.
During the regular season, NFL Mobile lets fans stream local games on Sundays along with primetime games such as Sunday Night Football, Monday Night Football and Thursday Night Football.
The NFL is running wild in a fast-expanding wireless world. The league reported Tuesday that its first-year NFL Now app, which can be used on wireless and wireline connected screens, has been viewed since its August launch by 22.5 million devices, of which roughly 48% are smartphones.
And though the app doesn't let fans watch live games, it's a core element of the leagues app and video content strategy. The app provides news, analysis and access to content customized by subscribers before, during and after the Super Bowl.
No TV Subscription, No Problem
Fans without pay TV service subscription need not worry, as the league broadcasts games free over-the-air, all you need is a relatively inexpensive TV-top HD antenna to see them in your home. The league notes that the Super Bowl XLIX also will be broadcast in 230 countries and territories.
Live streaming of mass audience events, including NFL games, tests the mettle of the websites, networks and related infrastructure used to deliver the video content. It will also be fascinating to see how ever-evolving content delivery networks (CDN) handle distribution of the game video to multiple types of devices concurrently.
Because streaming is a constant work-in-progress, the often behind-the-scenes technology used today will determine the performance of the streamed playoffs this year and the means used for streaming other live events for years to come.
Stay tuned in, any way you can.
Bob Wallace is a technology journalist with over 30 years of experience explaining how new services, apps, consumer electronic devices and video sources are reshaping the world of communications as we know it. Wallace has specific expertise in explaining how and why advances in technology, media and entertainment redefine the way football fans interact with the league, teams, players and each other. He's the Founder of Fast Forward Thinking LLC.