BB:Good morning. You guys have a nice setup here; not bad. It's great to be down here and working with the Redskins. Coach [Jay] Gruden has been a very accommodating and hospitable [with] the arrangements. I feel like we work together well in terms of practice schedule and the organization. We're looking forward to getting out there and competing with the Redskins and making our team better, making ourselves individually better. It will be a great opportunity for the coaches to also start working on things like adjustments and corrections and things we haven't seen before that we have to recognize and identify, communicate to the players. When you're going against the same personnel and the same type of offense and defense on a daily basis, it's a little bit easier to do because you're more familiar with the other side of the ball. So, here's a situation where we're really not. It's a good opportunity for our coaching staff; good opportunity for our players, team. It's a great facility here. Dan Snyder has done a great job with this beautiful facility. Again, Jay and his staff have really been accommodating. We appreciate the opportunity to be here and work with them and look forward to having a good week.
Q:More about the logistics of putting this together, because obviously you have a way that you envisioned putting together the practice. How much back and forth did you guys have on this and are you curious to see how he runs the practice as a first time head coach and is there anything you could possible learn from watching him?
BB:You know, that's a great question. A lot of yeses there. Once the preseason schedule came out and we saw that we opened in Washington, Jay – well [Redskins President/General Manager] Bruce [Allen] and then Jay and I all made contact. It was kind of a three-way there. We talked about the opportunity of working against each other. I don't think this is something that the Redskins have done a lot of in the past – or maybe it's their first time, I'm not sure, but something like that. They were asking some questions about it. We talked about it. Jay and I talked about it. We felt like we could make it work based on what our goals were and talking about our philosophy and how we work and so forth. As we got into more specifics, the actual drills and how they would be done and who would work against who and so forth and so on and all that, it seemed very workable. So, we've had communication. More this week obviously than previously but enough in the spring and May and in June to kind of set it up. We've kind of dotted some Is and crossed some Ts here in the last 24, 48 hours. I know the members of our coaching staff have also worked closely with their guys. [Patriots defensive coordinator] Matt [Patricia] on our end and [Redskins offensive coordinator] Sean [McVay] or [Patriots offensive coordinator] Josh [McDaniels] and [Redskins defensive coordinator] Jim Haslett and so forth, just coordinate some things there. I feel like things are in place from the logistical standpoint. We just need to go out there and have a good practice. I'm sure there will be plenty of things we can learn from the way the Redskins do things. Maybe there will be some things we do the same and if there are things that are different, we'll probably take a look at them and say, 'Is that something we could do?' I'm sure we'll find out something. As a head coach of an NFL team, you don't really get many opportunities to see what other people are doing. You can go around to some colleges but that's a little bit different setup. So, in the NFL this is one of the few opportunities we would have to work with another staff, another team. You always pick up something because there're a lot of outstanding coaches on this team. Whether it's a coaching point or a drill or something they do, I'm sure that we'll be able to take a few things away from here.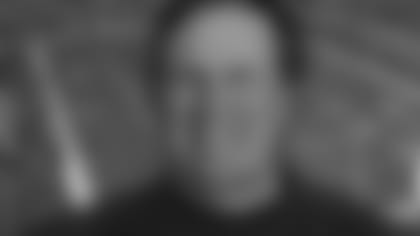 Q: **What level of physicality do you want to see?
BB:I see this pretty much as the same tempo that we work on in practice against each other. It's a competitive level but taking care of each other. When we have drills out there that are live, full contact drills, then they're full contact drills. We have different levels of contact, competitiveness, set up this week. We'll monitor those but I think it should be a good working tempo obviously but one, I know both sides here, Jay and I have talked about we don't want to come out here with a long list of injuries. We want to get better as a team and build our team work against another group, another organization but not at the expense of putting guys in the training room. We want to work together.
Q:The Patriots organization is known for keeping things close to the vest. You're at the forefront of doing these joint practices with other teams. Is there a balance with giving away too much during these sessions?
BB:We're just trying to get better. We're just trying to improve as a football team. Our goal is to try to be a better team, that's all.
Q:When you go against another team during joint practices, what do you get out of it that you wouldn't get when you go against your own team?
BB:We're seeing a totally different group of players, number one, so the matchups are different. We've worked against our guys; now we're working against players with different skills and we're working against a different scheme. Their offense and their defense and their special teams is certainly not a mirror image of ours. We'll see different things. We're going to have to see that over the course of the year. That's, again, a great experience for us. It's a good opportunity for us to see new schemes and new matchups. Again, it helps the coaches because we need to sharpen up our skills on that too. That's what we're going to be doing every week, is recognizing things, making adjustments, correcting them, getting information to the players. Again, when you're practicing against your team every day, there's less of that, it's a lot more challenging with a new team and a new situation like this.
Q:How would you describe your connection to Jay Gruden? Do you have any memories that stand out to you about this organization from that past that stand out to you from your time with the Giants?
BB:There are a lot of memories that stand out with this organization. This is kind of the, I'd say, almost second home my first year in the league. When Coach [Ted] Marchibroda came over from the Redskins, he brought the whole Redskins program with him. I remember just everything we did, one of my jobs was to white out Washington Redskins and type in Baltimore Colts on it and then Xerox it off. It was literally the same – the same offense and Maxie Baughan was the same defensive coordinator and it was the same defense. I remember there was a couple pages somehow that snuck into the playbook that Redskins didn't get whited out and I heard about it on that. We scrimmaged them three times that year in addition to playing six preseason games in '75. So in those scrimmages it was really like an intersquad scrimmage because every call was the same, every play that they ran was our play and every defense that we ran was their defense. We really, I learned a lot about the Redskins organization through the Colts and Coach Allen and his assistants and his staff. That's kind of – I was brought up with the Colts that first year but it was really the Redskins program over in Baltimore. Of course, growing up in Annapolis, I was kind of a Colts fans but not anti-Redskins. I have a lot of appreciation for them too. So it was good to have two NFL teams that close to us. This organization has a lot of tradition, great history and of course when I was with the Giants we had a great rivalry at the Redskins and Coach [Joe] Gibbs and playing them twice a year, sometimes three times. Those were some great battles that I'll never forget. They were just a huge part of my career. That was Redskins, 49ers – those were kind of the biggest games on the schedule each year.
Q:This is the longest NFL drought without a repeat Super Bowl champion. Your team was the last to do it. Is there any rhyme or reason to that? Is it maybe harder to repeat now than it used to be?
BB:Yeah, I don't know. I'm really just trying to focus on this year and this team. I don't know. I'm not going to be able to write the history of the NFL. I don't really know.
Q:What influence do think Tom Brady will have on Robert Griffin this week?
BB:Yeah, I don't really know. You'd have to ask them that. I know Tom's goals are the same as everybody else's here with the Patriots: we want to come in here and run our plays against different matchups, make the adjustments we need to make, try to improve as a team. We're going to work on some situational football. We're going to work on some basic fundamentals and we want to improve in all those areas and that's what each and every one of our players should be doing, no matter what level of experience they have or don't have. And as I've said, it's the same thing with the coaching staff. I'm not really too worried about what his influence is or anybody else's influence is on anybody else. I don't really care about that. All I care about is our team improving and each individual player improving, so that's what we're here for.