He is the elder statesman on the team, and Drew Bledsoe fully understands the importance of becoming a successful team again as quickly as possible.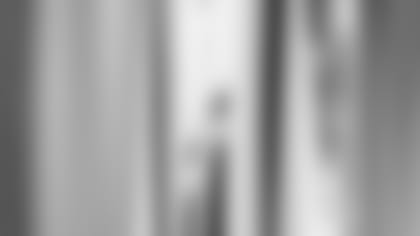 ]()
            The major goal for Bledsoe and the other veterans on the team this offseason is to make sure the younger players and new faces share that sense of urgency. In town for the team's offseason workout and conditioning program, Bledsoe said he, Lawyer Milloy and Willie McGinest need provide the necessary example for the rest of the Patriots to follow.  

"I see the guys that I have played with for a long time that are disappearing and moving on," Bledsoe said. "One of the things that I think that has hurt us maybe the most in the past few years is that I think that there are some young guys that have come through who have failed to grasp how short that window of opportunity is. At times some of the newer and younger players kind of come in with the idea that, 'Well you know I am going to have a lot of opportunities at this, (so) it doesn't have to happen this year for me.'"
Over the past several years, drafting has been a problem for New England. Picks have not panned out as hoped, and the younger members of the team have not been as productive on the field as possible. Center Damien Woody is the only player from the last four drafts to start all 16 games in a season.
]()
            "I think one thing that I can do, and guys like Lawyer and Willie can do, is try to establish in the minds of some of the younger guys, 'hey, you have to step up and contribute now because there is no red-shirt program, and there is no grace period here for you to try and develop,'" Bledsoe said.  

Not that Bledsoe doesn't feel the front office is helping the team make strides. He likes the additions of guys like linebackers Larry Izzo and Mike Vrabel, cornerback Terrance Shaw, fullback Marc Edwards and others.
"It looks like we have got some guys that are good solid football players and hopefully guys that can fit in immediately and make an impact for us," Bledsoe said. "Obviously the work isn't done yet and how we draft this year will be extremely important, but I think that from what I have seen they are bringing in guys that appear to be good solid football players. There are not a lot of flashy guys coming through here, but some guys that have been solid contributors on their teams in the past year."
A year ago, Head Coach Bill Belichick was not happy with the condition in which many of his players reported for workouts. Bledsoe felt that many of the Patriots learned the lesson from a year ago.
"I also think that he has done a good job of establishing that he is not going to stand for that and because of that hopefully we will have that situation rectified this year," Bledsoe said. "There were a lot of guys that he specifically was disappointed in that simply aren't around any more."
One of the new faces in for the conditioning program is linebacker Larry Izzo. Entering his sixth season, Izzo is a special teams monster who led Miami with 31 tackles in the kicking game last season.
His play earned him a trip to the Pro Bowl, making him the only current Patriot to play in the game lasts season. Signed as much for his play as he was for his locker room presence, Izzo hopes to provide a solid example of a team player.
"If you look at my situation, I can step in and make plays on special teams, provide depth and maybe provide some leadership in the locker room," Izzo said. "You can't be appointed a leader. People have to kind of look at you and you have to earn their respect. If I take care of business on and off the field then eventually I might be viewed as a leader."