Drew Bledsoe is home and recovering from his chest and head injuries suffered late in the fourth quarter against New York Sunday.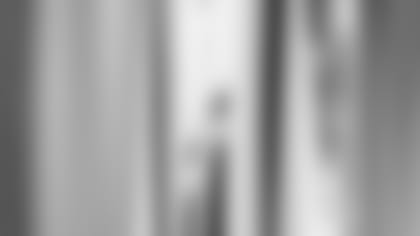 ]()
            Doctors have told Bledsoe not to do any heavy lifting for at least two weeks. He has been told not to even pick up his children. There is no timetable for his return to action for the Patriots. Bledsoe, who still feels a bit of soreness in the ribcage area, said that decision will be revisited after the initial two-week period.  

"What they've told me is that they want me to do very, very little," Bledsoe said. "They really want me to really lay low. They told me I'm okay to sit through meetings and go to practice."
Bledsoe confirmed that he had suffered no damage to any organs and that no long-term problems were expected. The only possible long-term effects he could see would be if there was scarring in the chest cavity, which would decrease his lung capacity. Right now it looks as though his recovery is going as well as hoped.
Bledsoe never felt as if it was a life-threatening situation. He also said the hit from linebacker Mo Lewis was clean and just part of the game.
"To be honest with you, the only period I was in a ton of pain was after the game once I got into the locker room," Bledsoe said. "That's when I started to experience a lot of pain, and then riding to the hospital I was in quite a bit of pain." ]()
            Bledsoe said the posture of his body at the time of the hit had as much to do with the injuries as the hit itself. He did acknowledge that he suffered two separate injuries, the sheered blood vessel in his chest and a head injury, which he said was just a case of getting "dinged."  

"I don't believe I lost consciousness, and if I did it was very, very quickly," Bledsoe said. "When I got up I realized I had taken a pretty good shot, and I was dinged a little bit."
The trainers and medical staff asked Bledsoe about the score of the game, the date, where he was and other questions, all of which Bledsoe was able to correctly answer. He was allowed to stay in the game, but when he came off the field, backup Damon Huard knew Bledsoe wasn't right.
"I went to Damon Huard and started asking him some questions about our two-minute offense and some specific plays," Bledsoe said. "From the questions I was asking about the plays that have been part of the game plan every week for two years, he determined that I wasn't functioning at my full capacity, and that's when Damon made our staff aware."
At that point Bledsoe still wasn't feeling pain in his chest, nor was he concerned about how his body felt. As he got back to the locker room, he realized something was wrong in his ribcage area, which was a result of the blood filling in his chest cavity. That's when the decision was made to get him to the hospital.
Bledsoe stopped by the stadium to watch the end of practice today and was able to visit briefly with his teammates. He wasn't able to speak with this Sunday's starter Tom Brady for long, but he expressed confidence that the second-year player understands the situation he is facing. Bledsoe hopes to be either on the sidelines or in the press box this Sunday for the game against Indianapolis.