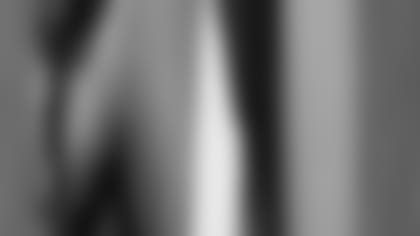 ]()
            On the off day between two mini-camps, most of the Patriots players hit the golf course at Willowbend Country Club in Mashpee, Mass., on scenic Cape Cod for the New England Patriots Charitable Foundation Golf Tournament.  

In all, 55 players, past and present, played in the scramble format within the 34 foursomes. Twenty-seven current players actually played, but several other players were on hand. The tournament raised $300,000 for local charities.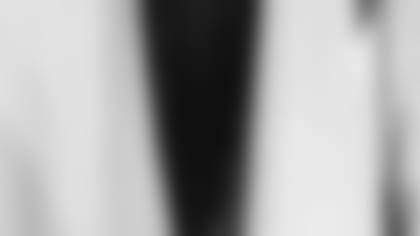 ]()
            Patriots defensive tackle Henry Thomas, who was the only veteran to skip the team's early-week voluntary mini-camp, arrived in town last night from his Houston home and played in Thursday's golf tournament. He will be on the field for this weekend's mandatory camp.  

"It's mandatory. There's the difference," Thomas said, explaining why he was here for the second camp, but not the first. "Vol-un-tary. Man-da-tory," he added enunciating each syllable.
Asked why he didn't call Head Coach Bill Belichick out of respect to let him know he wouldn't be coming, Thomas replied, "Why should I? So it's disrespectful for me not to call and tell him I'm not coming. He specified – vol-un-tary. He shouldn't find that to be disrespectful and I didn't mean it to be disrespectful in any way whatsoever. I didn't choose to be here. I chose to be at home with my family. Doesn't 13 years [in the league] account for anything."
Thomas will find out soon enough if his experience in the league earns him some leeway with the new coach. "I haven't spoken with [Coach Belichick] about the two days I wasn't here, but I'm pretty sure if there is going to be a reprimand, I'll get it soon."
Thomas' absence from a voluntary mini-camp shouldn't really come as any huge surprise, although with a new coaching staff in place, it wasn't unreasonable to expect him to be on hand. He never participates in offseason conditioning programs, choosing to be at home in Houston with his family.
"That's where I live. That's my family and it's offseason for me and after 13 years in the league, you tend to cherish the word "offseason." I do a lot of family stuff and I'm with my kids and that's where I prefer to be. In the past, my conditioning has never been a problem or a question. I know what I have to do to get ready for the season and I try to come in in the best possible shape. I don't feel I need to be here. It's cold. It's still cold here. It's just where I choose to be."
There has been reports speculating that Thomas could be a June roster casualty for a couple of reasons. First, he is generally an in-the-gap-style player and is not suited for Belichick's two-gap approach, something he's not necessarily looking forward to playing.
"I'm not happy with it. I'm a pass-rusher. When I go to sleep at night and dream about myself, I see myself crushing the passer. [Two-gap] is not something I haven't done. Last year I did a little and I did it in college. I can do it. It's not like I'm a stranger to it. I don't like doing it. I'm not the biggest guy at my position. It's going to be a long, pounding season, but I'll do my best to adjust to it," Thomas said
Second, his absence at the voluntary-in-name-only mini-camp could have put him over the edge in Belichick's mind. But after 13 years, Thomas seems prepared for anything.
"If it happens, so be it," he said of the possibility of getting cut. "I haven't spoken to anyone important in the organization that's said anything about it, but I'm aware that it's a possibility."
Drew on his golf game and, of course, the offense
Before teeing off on No. 1, quarterback Drew Bledsoe commented on his golf game. "It's here and there," he said. "Moments of greatness and a lot of misery, but I love the game."
Speaking of more important things, like football, Bledsoe said he likes the new offense. "We have some work to do before we play a game, but I like the concepts that we're using and the pressure we'll be able to apply to a defense.
"You're going to see us spread the field more on early downs with a lot of different personnel groups. That should helps us. Charlie [Weis] is very creative and understands how to put defenses in difficult situations.
"I think it will be an offense that suits me. When you spread the field and force the defense to show its hand a little bit, I can take advantage of some things."
Coming off a difficult season, Bledsoe doesn't necessarily feel any additional pressure, just the normal quarterback stuff.
"Whenever you're the quarterback, you're expected to perform. When you do, your team can win. When you don't your team has trouble. That hasn't changed."
What has changed (again) is his head coach. For the third time in eight years, he has to establish a new relationship with his boss. "It's obvious that the quarterback has to have a working relationship with the head coach and I think we'll have that. Bill's not a guy to engage in a bunch of small talk. When we have a conversation, it's generally about football and that's the way it should be."
Patriots safety Lawyer Milloy had a little golf lesson on the driving range from the Willowbend pro before the tournament. He's just learning the game, but the potential is certainly obvious. He blasted some balls off the tee with the pressure of the WCVB-5 camera rolling on him. As could be expected, Milloy tries to murder the ball off the tee. As soon as he harnesses that power, he'll be shooting low 80s.
While mixing in a good shot between a few duck hooks, Milloy took time to cherish the off day.
"I definitely needed this," he said. "With the two-a-days, it already feels like training camp. We get there at 8 a.m. and get home at 9 p.m. By the time your head hits the pillow, it's time to wake up again."
The Patriots begins a mandatory mini-camp Friday that runs through the weekend. The team is then off until the July 17 start of training camp.