When asked what she liked best about the time that she spent with Patriots quarterback Tom Brady on Wednesday, Alejandra Antonio replied: "Everything."
Not only did the lucky group of West End House Boys and Girls Club members get to hang out with the MVP signal-caller, he also came bearing gifts.
With the support of the New England Patriots Charitable Foundation, Brady visited the Allston, Mass. branch of the Boys and Girls Clubs to support Nicholas Negroponte's One Laptop per Child campaign and brought along some of its "XO Laptops" for the club members to enjoy. Brady donated 1,000 laptops to One Laptop per Child to be distributed among the organization's 31 participating countries and Boys and Girls Clubs in each of the six New England states.
The Patriots nine-year veteran cited his travels to underdeveloped regions of the globe as part of the impetus to join One Laptop per Child's cause.
"I've been blessed with many opportunities to have traveled around the world, and I've been to Africa, been to some impoverished places around the world, and to give children the hope and the opportunity to learn and to expand their vision of the world is extremely important," Brady said while talking to the roomful of club members. "So I'm hoping to continue that quest along with Nicholas [Negroponte] and to be a part of One Laptop per Child. The New England Patriots Charitable Foundation has been tremendous in setting this up as well with a lot of other people from the Boys and Girls Club to help coordinate this. It's wonderful to be here."
Brady and Negroponte were joined by New England Patriots Charitable Foundation President Josh Kraft, who is also president of the Boys and Girls Clubs of Boston. Kraft believes the laptops will become a popular item among Club members and offer a terrific educational resource.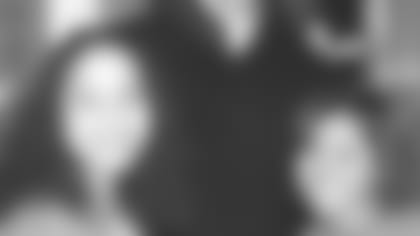 "We're thrilled whenever our players become involved in philanthropic work as Tom has done with such conviction for One Laptop per Child and with the New England Patriots Charitable Foundation over the years," Kraft said. "To be able to reach out to children — across the world and in our community — and to enrich their educational advancement like this is truly special."
The XO Laptop is a rugged, low-cost, low-power portable computing unit with big time capability. The pint-sized computer uncoils to reveal a color screen that even allows for viewing outdoors and two antennas that give the XO internet connectivity at a range that is wider than their consumer counterparts.
All of its features have been designed to accommodate use in some of the most remote reaches of the globe and some of its harshest climates.
"Our constituency is the over 1.2 billion children in primary school around the world, half of which do not have electricity, either at home or at school," Negroponte said. "That's where we work, primarily. We haven't worked so much in the United States because we're tried to focus on countries where normal market focus would not go and try to develop a product that the rest of the market wouldn't do."
Brady can attest firsthand.
"I have a sister who's been in Africa for the past five months. She's in a classroom in Uganda and the children there have just received their laptops. It's exciting for me to be here to show some support and create some awareness for what Nicholas [Negroponte] has done. It's an incredible vision."
As Brady showed Alejandra how to use the new computer, he chatted live with his sister who was half a world away.
Later, Alejandra mingled with her friends Miskel Paulino, Carla Delgado, Raya Young, Gary Gerin and Meyling Douglas, all of whom spend their afternoons together at the Boys and Girls Club after school. The chorus of youngsters all said they were excited to play the games that are included on the laptop. But they'll learn plenty of things along the way, too, whether they realize it or not. Now with the ability to peruse the internet, compose music with one of the laptop's programs, or even talk to their classmates on the other side of the planet, a big world will be getting a little bit smaller.