Tom Brady hasn't done much talking in public since winning the Super Bowl on Feb. 1. Prior to a Patriots gala event at Gillette Stadium earlier this week, when he remarked about having a "fun offseason,"  he hadn't made any comments on the record since an appearance at Salem State University a few months back.
However, the Patriots QB has embraced social media, namely Facebook, in recent seasons, and it was on that platform that he chose to release a statement late Friday night – his first public comments since having his four-game NFL suspension overturned by a U.S. District Court judge in New York City on Thursday morning.
Here are Brady's remarks in their entirety:
"The regular season starts tomorrow morning and I can't wait to fully commit my energy and emotion to focus on the challenges of the 2015 NFL season. I want to thank my family, my friends, all of the fans, past and current players and my teammates for the support they have given me throughout this challenging experience.
"I also want to thank Judge [Richard] Berman and his staff for their efforts to resolve this matter over the past five weeks. I am very grateful. My thanks also to the [NFL players] union's legal team who has fought so hard right along with me.
"While I am pleased to be eligible to play, I am sorry our league had to endure this. I don't think it has been good for our sport – to a large degree, we have all lost. I am also sorry to anyone whose feelings I may have hurt as I have tried to work to resolve this situation. I love the NFL. It is a privilege to be a member of the NFL community and I will always try to do my best in representing my team and the league in a way that would make all members of this community proud.
"I look forward to the competition on the playing field and I hope the attention of NFL fans can return to where it belongs – on the many great players and coaches who work so hard every week, and sacrifice so much, to make this game great. Most importantly, I look forward to representing the New England Patriots on Thursday night in our season opener. I hope to make all of our fans proud this year … and beyond!"
Brady's legal battle isn't quite over just yet, as the league office has stated its intention to pursue the matter on appeal. But for now, Brady is free and clear to play for the foreseeable future.
It is customary for Brady, and every other starting quarterback in the NFL, to hold weekly press conferences during the regular season. As of Saturday, Brady is still not scheduled to talk, but that could change at a moment's notice.
Meanwhile, some of his teammates were asked Saturday about Brady's latest victory, but most were reluctant to go into much detail.
"I haven't checked by Facebook yet," safety/co-captain Devin McCourty maintained. "The good thing is that's over. For right now, as  team, we just want to talk about this game for Thursday night and being ready to go. I'm not going to talk about what happened in the past with that situation. I think it's good for him, it's good for the team. For us, we've just been focusing on what's here. I don't think anything really changed from that standpoint."
"No, I haven't seen it," cornerback Malcolm Butler said. "I'm glad we got that out of the way. Move forward to Pittsburgh."
"He was here during preseason, so, nothing's really changed for us," right tackle Sebastian Vollmer told reporters.
"Well, Tom's had a lot of things going on," left tackle Nate Solder acknowledged, "but we've done out best just to be good teammates and  do the best we can to move forward with our process of improvement and getting ready for the Steelers."
Opening jitters
For the first time in a decade, the Patriots will host the NFL's Season Premiere as the defending Super Bowl champions. A big celebration is planned at Gillette Stadium, where the team will unveil its Super Bowl XLIX championship banner before kickoff agaisnt the Pittsburgh Steelers.
Aside from Brady, there aren't any other Patriots who know what that experience is like.
"This will be my first time [experiencing a banner unveiling]," McCourty noted, "but every opening game is fun. Thursday will be the only game on, so, I'm sure it'll be pretty loud out there."
"It's always nice. You get to see your fans, hopefully put on a good show, and hopefully come away with a win," Vollmer said of season openers in general. "It's good to get the season going. I'm excited."
"Very excited," emphasized Butler. "Now it's the real deal. Gotta play even harder. Every play is critical. I'm pretty sure it'll be exciting. This is my second year, and first year coming into a team with a championship banner. Lot of fans cheering, but still can't forget that you're here to play a game. We're going to enjoy it for that moment, but at the end of the day, it's business."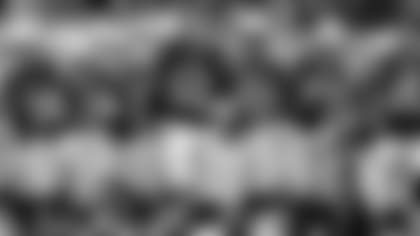 Roster rearranging
Part of the business includes making difficult roster decisions. By 4 p.m. Eastern Saturday, all NFL teams must have their active rosters down to 53 players. Sunday, they can begin assembling their 10-man (maximum) practice squads.
New England has a dozen or so cuts to make, having let go 10 players Friday and signing rookie cornerback Justin Coleman, who'd previously been with the Minnesota Vikings.
The Patriots also reportedly brought in a number of players for workouts Friday, the most notable of whom was U.K. native Lawrence Okoye, a one-time Olympic discus thrower and rugby player. Okoye spent the previous two seasons on the San Francsico 49ers practice squad.
There was a report earlier Saturday that the club also released veteran cornerback Robert McClain, who had a poor performance Thursday night, including two penalties, against the New York Giants. McClain was not spotted at practice Saturday, nor were running back Jonas Gray or wide receivers Reggie Wayne and Brandon LaFell. The latter was spotted walking through the locker room just before practice. LaFell remains on the active PUP list, but the team must decide whether to remove him from it or move him to reserve PUP by 4 p.m. today.