February 3, 2002 - Super Bowl Sunday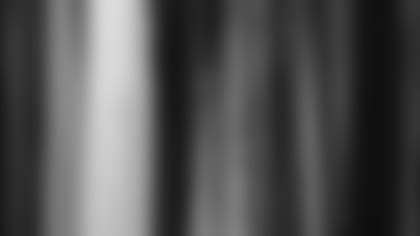 ]()
            U2, Paul McCartney, Mariah Carey's rendition of the National Anthem…what could make this moment even better, you might ask?  Well, a perfect field goal from Adam Vinatieri to win the game against the St. Louis Rams.   Score  -  Patriots, 20. St. Louis Rams, 17.  World Champions!!  After the stunning victory we were fortunate enough to stand on the field while Mr. Kraft and the New England Patriots accepted the Vince Lombardi trophy.  It was like being in a dream with red, white, and blue confetti falling on us.   I tried to absorb all the sights and sounds of that magical moment. We attended the post-game event at the Fairmont Hotel until approximately 2:30am. It was wonderful celebration. It was nice to see everyone enjoying a job well done.  It just goes to show that if you believe in yourself anything is possible.  

I still had miles to go before I'd sleep. I had to be ready to depart New Orleans at 4:00 am for the airport so that I could complete the second half of my amazing journey. Destination- Honolulu, Hawaii for the 2002 Pro Bowl. There I would meet 24 incredible women who would represent their respective NFL teams.
February 4, 2002
Day 1 - Monday
At the airport I made my way through numerous security check points to the gate. I was very glad to see Sharon Rakalla, a Rams cheerleader, coming my way. We had met at the Super Dome before the game, today she greeted me with a big smile and a congratulations for the Patriots huge win. Sharon and I talked and talked until it was time to board the plane. (I think we were afraid of falling asleep and missing the flight). We finally boarded, stopped briefly in Houston to change planes, and then traveled on to Honolulu. When we landed in Hawaii there was a five hour time change, which meant it was 8:00pm. at home. Now I know what it means to lose track of time. Sharon and I retrieved our bags and met Steve and the many wonderful security people who would be with us throughout the week. Also, some of the other NFL cheerleaders had just arrived also. They wanted to know how it felt to represent the Super Bowl Champions. We boarded the vans that would take us to The Hilton Hawaiian Village. After checking in, I met my roommate, Kimberly Roberts, from of the Kansas City Chiefs.
February 5, 2002
Day 2 - Tuesday
7:30am
Breakfast and orientation was first. I met the remainder of the dynamic Pro-Bowl Staff: Michael Olmstead, founder of e2k Sports, the entertainment group that sponsors the Pro-Bowl cheerleaders. Maria Rooney, the primary contact person who was responsible for sending the choreography video and tape along with the other Pro-Bowl material. Ron and Jesse, our choreographers and coaches who were also there to help us to stay motivated and well prepared for our upcoming promotions. Flavia was our scheduler and timekeeper.
9:00am - 11:00am.
Our first rehearsal. Ron and Jesse set us into four lines; AFC 1 and 2 and NFC 1 and 2. I was in AFC 2 with Lisa of the Miami Dolphins, Miranda of the Indianapolis Colts, Erin of the Buffalo Bills, Latarshar of the Tennessee Titans, Jessica of the Cincinnati Bengals and Tammy of the new expansion team, the Houston Texans. Two additional rehearsals were scheduled on this day to adequately prepare us for our upcoming performances. We also learned our pre-game routine, which had a great American theme, as did most of our routines.
All of the Pro-Bowl cheerleaders were thrilled to tell me that they saw the New England Patriots Cheerleaders on television at the rally in Boston. I was so proud that my teammates were enjoying themselves as much as I was, although the temperatures were a little different! You go, girls!!
3:00 pm
We practiced at Aloha Stadium and again that evening at the hotel. Flavia advised me that I had a promotion the next morning at 5:15 am for KITV, with six of the other women. Time for some sleep. Tomorrow is what I have been working so hard for.
February 6, 2002
Day 3 - Wednesday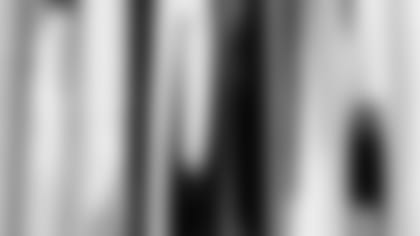 ]()
            3:35am  

The alarm goes off. Thanks to my roommate Kimberly, I get out of bed in the shower and out the door on time. We arrive at KITV at 5:15am. We were asked various questions and I had my first opportunity to talk about what it meant to me to be Super Bowl Champions. It was a great way to start a fantastic week.
10:00am
We have our Pro-Bowl cheerleader poster shoot. All the women look beautiful. This is the first opportunity to see each other in uniform. I love seeing all the different styles and colors.
11:00am
Our first official team performance. All 25 women will participate in the Alumni Legends Beach Bowl. It goes off without a hitch. DJ Scribbles playing the music, Chris Berman of ESPN giving play by play, the ocean was behind us, palm trees overhead…. talk about paradise!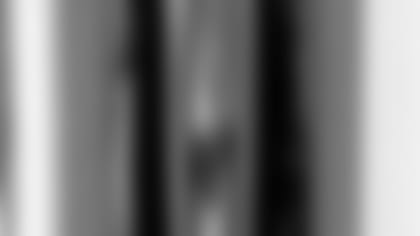 ]()
            5:00pm  

We attended a Luau at Paradise Cove. Tiki torches were everywhere and more delectable food than you can imagine. Lobster, fish, steak, I could go on and on. The dessert table was amazing. There was also a great theatrical Hawaiian show going on while we were eating. Another perfect ending to another perfect day.
February 7, 2002
Day 4 - Thursday
9:00am – 11:00am
Rehearsal time. We review the dances and Ron and Jesse make some slight adjustments to assure our performance will be neat and clean.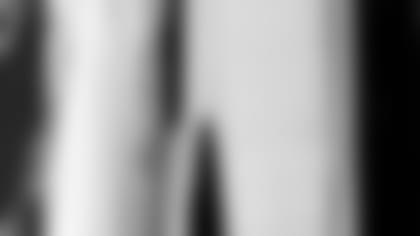 ]()
            12:30pm  

Topps NFL Experience Promotion. AFC 2, my group, is set to perform two routines and then meet the fans. I was thrilled to see so many Patriots fans waiting in line to get our autographs. They were so proud to say "I'm from New England, home of the 2002 Super Bowl Champions." Has a nice ring to it, doesn't it? My group enjoyed an afternoon break, then back to Topps NFL Experience for an encore performance.
7:00pm – 10:00pm
Our last big practice. We reviewed all the dances and our pre-game routine. We worked very hard, yet had some good laughs. Every last detail is fine-tuned the way Ron and Jesse want it. We are now ready to go. Count down, two days until game time.
February 8, 2002
Day 5 - Friday
9:00am – 10:00am
We review all of the dances. It definitely helped me to do this just one more time, as every little bit of practice helps. Our team has only been together for a couple of days, yet as I look around, I get the sense we have been together for years. We all have the same common goal, to get the fans at Aloha Stadium on their feet come game time.
11:00am
I have free time until dinner, and head on over to Dukes, a popular restaurant, which sits right on Wakkii Beach. While a local band is playing some Jimmy Buffet type music, you can see surfers, boats, kayaks, swimmers and sun worshipers. My parents, my boyfriend Paul, and his friend, Mike are there to meet me. They have attended most of my promotions, and, like me, are having the time of their lives.
5:00pm
Back to the hotel to spend some time with the other cheerleaders and prepare for our night out. We are going to Compadres for some Mexican food. Because of multiple promotions, we do not see everyone every day, but tonight we are all together. We all laugh and tell stories from back home and share the great buys from our trips to The International Marketplace. Ron, Jesse, Flavia and the Pro-Bowl Security Team give us each a wonderful goodie-bag to take home. I could not wait to show my teammates in New England all that I had received.
February 9, 2002
Day 6 - Game Day -Saturday
7:00am
We depart for Aloha Stadium. You could feel a nervous excitement in the air. We knew we were ready.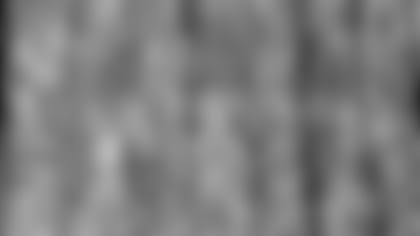 ]()
            9:30am  

Tailgate promotion. We perform several routines for the fans who they were clapping and cheering. I could not wait to get onto the field to perform.
11:20am
We march across the field and I could feel the energy. I could see Ron, Jesse and Flavia on the sideline smiling from ear to ear. We were doing great! Each cheerleader was announced by name and team. I could feel my heart racing. I was the last cheerleader called. "And now your representative from the World Champion New England Patriots, Michelle Ebrecht." It was another incredible moment that I will never forget. The game was both fun and competitive and the AFC beat the NFC!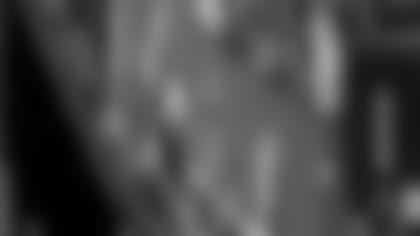 ]()
            I will always remember the 24 wonderful women, as well as Ron, Jesse and Flavia. It was heartwarming to know that no matter where you come from, there will always be people who share the same dreams.  I feel very fortunate to have met people who have changed my life forever.