The past two offseasons, we've argued whether or not the Patriots should acquire diva wide receiver Terrell Owens, who was searching for new teams both times.
This year, another flamboyant pass catcher, Chad Ochocinco(who's reportedly changing his surname back to Johnson), seems to be flirting via Twitter with the idea of playing for Bill Belichick'steam.
When asked about him at the Pro Bowl this week, Belichick replied that he "can't talk about players under contract," which Ocho still is with Cincinnati.
But based on the volume of responses we've received in the Ask PFW inbox, plenty of Patriots fans want to discuss it, so, here's your chance.
Should the Patriots pursue wide receiver Chad Ochocinco/Johnson?
As always, read what the writers of *Patriots Football Weekly *have to say, then cast your vote in this week's Debate Friday poll to let us know what you think.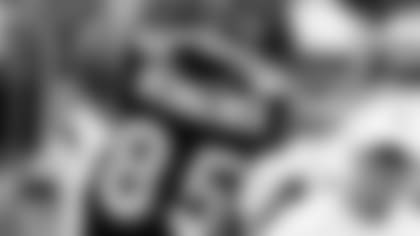 Ochocinco… excuse me, Johnson… isn't as bad a fit for the Patriots as it might appear on the surface. Sure he likes to Tweet, talk, dance and do TV shows. But he also loves the game of football with a passion. Having just turned 33, he's probably not as physically gifted as he once was. And after two sub-par seasons in the last three years, his price tag won't be as high as it once may have been.
But the fact remains that even in a bad season on a bad team with a quarterback who played like a shell of himself, No. 85 in orange and black still had 67 catches for 831 yards, with four touchdowns and a 12.4-yard average. That's not the same as his stretch of six straight years with more than 1,100 yards, but it's still pretty good.
He also has a strong relationship, for whatever reason, with Bill Belichick. The coach has always seemed to almost enjoy some of the antics, while respecting Ochocinco/Johnson's athletic abilities and work ethic. He seems to be able to separate the dances, the Tweets and all else, so why can't we?
Like Randy Moss back in 2007, Ochocinco/Johnson is bottoming out. He's getting sent packing after a disappointing year with a terrible franchise. He didn't help the situation in 2010, but he wasn't nearly the only problem with the Bengals. Far from it. He's looking to add winning to his impressive statistical resume. He's looking to have fun on the field again. He's looking to fit in for a championship-driven team after years with the Cincy Circus.
The Patriots could use a little more help at receiver, especially a proven productive guy who can make some plays down the field. Ochocinco/Johnson will likely be crawling out of Cincy on his hands and knees looking for career redemption. Belichick can offer that to him while he can offer the coach a potentially elite talent at a low price. He's not the long term answer at wide receiver for the Patriots, but he could help the team win in the short term. And he'd bring some fun to Foxborough, a refreshing air of almost youthful if at times immature exuberance that maybe the team has been lacking of late.
So, I say: Go for it!
~AH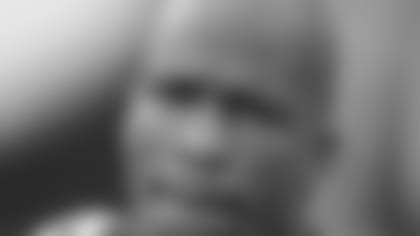 Paul Perillo says, "No…"**
I want no part of this acquisition, but not for the reasons that most others might have. I have no problem with the off-field show that comes with Chad Johnson/Ochocino/Johnson.
He can use Twitter all he wants, star in his own reality show and even verbally spar with opponents every week if that's important to him. I don't care what name he goes by or any other non-football-related nonsense. When he's played hard – and for the most part that's what he's done throughout his career – he was one of the best.
Notice the word 'was' in the above sentence. If we were talking about making this move three years ago, my answer would have been unequivocally yes. He enjoyed a six-year span from 2002-07 when he was one of the best in the business. During that time he averaged 89 receptions for 1,339 yards (15 yards per catch) and eight touchdowns per season.
Since then his production has dipped dramatically. He's averaged 64 catches for 806 yards and 5.6 touchdowns the last three seasons while his average per catch has decreased by nearly 3 yards to 12.6. He finished last season with a line of 64-831-12.4-4 – good numbers but not great. And at age 33 that trend figures to continue. He was one of the game's true big-play threats – he's no longer that guy.
An argument could be made that running routes for Tom Bradywould increase that production, but at some point even the immensely talented wideouts lose a step and it seems that's been the case with Ochocinco. He's still tough, has great hands and runs precise routes, but the whole notion of adding a deep threat to augment Wes Welker and Deion Branch would appear to be a myth at this stage of his career.
When adding in the potential for trouble when taking on a free spirit like Ochocinco to his declining production, the move doesn't seem worth it to me. While it would no doubt be entertaining, last time I checked so was winning football games and he won't do much to help in that regard.
~ PP
http://polldaddy.com/poll/4462649/