Because of ineffective play throughout the season, Head Coach Bill Belichick said the coaching staff has had to simplify the team's defensive scheme since the start of the season.
Though the defense was expected to be a strong point for New England this season, the unit has not been able to execute the scheme Belichick and his coaching staff was hoping to use this year.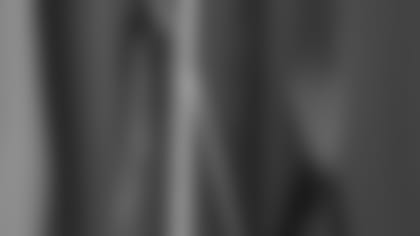 ]()
            "We've cut things down a lot from the beginning of the year," Belichick said. "We're just a fraction of what we were counting on earlier in the year. We were doing some things that just weren't our style at the point in the year. So we've cut our system back to just a fraction of what it was in the first eight games of the year. I think that's definitely an issue."  

Belichick said the defense has struggled both in communicating and making the proper adjustments quick enough. In effort to lighten the load for the players, fewer on-field adjustments are being made. Belichick said the problems have not been in one area, but that the linemen, linebackers and secondary are struggling.
"When you go out on the field, it takes 11 people to play defense," Belichick said. "If you can't [run the defense], you can't do it. It's been a combination of all three units: the linemen, linebackers and defensive backs. I don't really think that making a lot of adjustments or changes is our strength right now. We've tried to stop doing that by simplifying the schemes so we can be more aggressive and not have to worry about making any of the adjustments."
Safety Lawyer Milloy, who is counted on to make a lot of the calls for the secondary, agreed that the defense has been stripped down, but he said Belichick still throws new game-plans at the team each week.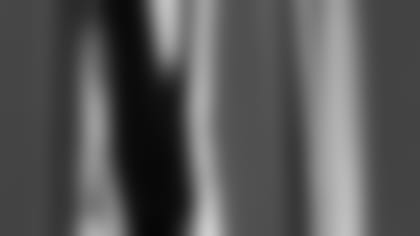 ]()
            "He has scaled it back a little bit, but he is still throwing in a few wrinkles every week. Whether it is playing somebody in a different position or something else, he is always thinking," Milloy said. "I don't know how any team looking at us on tape can prepare for us because we have different players playing different spots every week. One minute I have a cornerback starting next to me at safety, and the next time I have a safety that was a corner. Or I'm down in the box playing a nickel position. Those are instances where he is just trying to get the best match-ups possible."  

Milloy added that the schemes have not been simplified because of the team's inability to understand the plays, but that injuries have been a major factor.
"If you look at our injury situation, where we have younger guys getting opportunities and you have veteran guys getting hurt, you can't keep throwing the book at guys," Milloy said. "You have to simplify things. That is just a point in the season that most teams face. If you look at Buffalo, I'm sure they scaled back from a week ago because of their injury situation. It's just football. I don't it's because he thinks that we are dumb. Whatever he comes up with, we're going to try our best to make it work.
Patriots sign defensive tackle
New England filled its 53-man roster by signing fourth-year defensive tackle Chuck Osborne.
Osborne was released by Oakland prior to the start of the 2000 season before getting picked up by Green Bay. He was inactive for one game and did not play in another before the Packers waived him.
A seventh-round draft pick for St. Louis in 1996, the 6-2, 290-pound Osborne has 12 tackles and two starts in 16 games as a rookie. He was waived the following season and was out of football for the year.
In 1998 Osborne played for the Amsterdam Admirals in NFL Europe and had eight sacks in 10 games. He signed with the Raiders for the '98 season and played in six games before suffering a season-ending knee injury. Last year he played in 16 games for the Raiders and had 12 tackles.
Osborne played with Patriots linebacker Tedy Bruschi in college at Arizona.
"At Arizona, as soon as Chuck came into the program he was a contributor," Bruschi said. "He did everything for us on the defensive line. He stopped the run and was able to rush the passer really well. I think he's going to help us out. He had some injury problems with his groin in the past, and that's why we were able to pick him up."
The Patriots injury list was shorter than usual Wednesday, as the team actually reported a single-digit total of problems.
            ![]()

            Running back J.R. Redmond (ribs); defensive tackle Henry Thomas (knee) and safety Tony George (toe) are the only players questionable for the game.  

The rest of the players on the list are probable for the game. They are as follows: quarterback Drew Bledsoe (thumb); wide receiver Troy Brown (leg); quarterback John Friesz (knee); wide receiver Terry Glenn (back); linebacker Rob Holmberg (shoulder); and defensive end Greg Spires (leg).
For the Bills, safety Keion Carpenter (ankle); linebacker Sam Cowart (ankle); and linebacker Sam Rogers (groin) are out for the game. Tackle John Fina and defensive end Phil Hansen are both questionable with knee injuries. Punter Chris Mohr and defensive back Chris Watson are both probable despite ankle problems.
Bills quarterback unhappy with benching
The quarterback spot is a source of controversy in Buffalo again just days after the Bills were officially eliminated from postseason contention.
Doug Johnson and Doug Flutie have been mired in a publicized controversy for a couple seasons. The latest reports in the Buffalo newspapers Wednesday had Johnson criticizing the Bills coaches for poor play-calling.
"I don't know if guys aren't getting open, it just seems like we have a lot of one-man routes," Johnson said to the Rochester Democrat and Chronicle. "All we do is get cover-two or cover-five (looks from the defense), and then we get in third and long and you've got just one guy (to throw to). And if he's not (open) it's very frustrating."
Johnson was also not happy about being benched during a game for the second straight week. In the Bills loss to Indianapolis on Monday, Johnson was pulled after completing 12-of-22 passes for 188 yards, no touchdowns and two interceptions. He was also sacked eight times.
"I didn't like it, I'd like to finish the game with the guys," Johnson said. "It's not fun to be pulled twice in two weeks. I know I deserve some of that, but you're going to have some growing pains. If 10 guys are playing perfect and you're one guy holding the team back then yeah you should be sat down, but I don't think that's the case."
Buffalo Head Coach Wade Phillips left no doubt who will start at quarterback on Sunday.
"Rob Johnson will be our quarterback," Phillips said. "I took him out because we were behind. I don't think you keep your quarterback in when you don't have a chance to win."
Buffalo defensive end Marcellus Wiley thinks the quarterback controversy between Johnson and Flutie is a topic blown out of proportion by the media and fans.
"It almost seems like the fans and the media are in this civil war. Instead of north and south, we've got the Johnson-Flutie stuff," Wiley said in a conference call Wednesday. "I don't think it's really a big deal in the locker room. I haven't seen it jump up and flair up, but it's a situation where we feel like we could have some peace of mind from the whole situation.
"Both quarterbacks are great at what they do. We've won with both, and unfortunately in the last few games we've lost. I don't think that should be anything against Rob Johnson, but at the same time it is kind of like a seesaw. When one goes up, the other one has to go down. It's not fair to either, but if Rob has a good game, then everyone forgets Doug. They need to keep it consistent, and I'm talking about the fans and the media."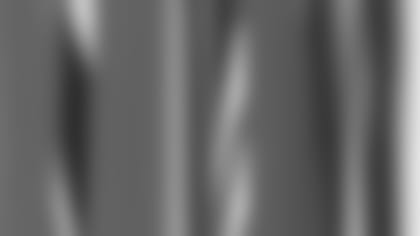 ]()
            New England punter Lee Johnson has a chance to set his second all-time record this season. Johnson needs three punts to break Dave Jennings record for number of punts (1,154) for a career. He also needs 509 yards to break Jennings mark for total punt yardage in a career, but Johnson would probably need another season to top that record. Earlier this season Johnson broke the record for playing in more losing games than any player in the history of the league… Wiley needs half-a-sack to become the fourth Buffalo player in team history to record at least 10 in one season… Drew Bledsoe has attempted 94 consecutive passes without throwing an interception. His 11 picks this year are three less than his career low of 14 in 1998.