NASHVILLE — Dispatches from Wednesday's media availability with about 20 or so NFL draft prospects — minus Kyler Murray, interestingly enough — at Nissan Stadium, home of the Tennessee Titans….
* More than one draft-week rumbling has centered on Missouri's Drew Lock as the quarterback most likely to "fall'' in the first round, with some analysts projecting him to last into the 30s. I have him going at No. 32, in New England's slot, in my final mock draft, albeit to Denver after a trade with the Patriots.
If those rumors come true, New England obviously would be in position to tab him as Tom Brady's eventual successor if it so desires, and Lock would instantly become involved in what is eventually expected to be one of the most highly-scrutinized transitions in NFL history.
Because some day somebody is actually going to succeed No. 12 in Foxboro, even if they'll never really replace him. (And even if none of us can really imagine it at the moment).
We don't know if that'll be Lock, because we don't truly know how the Patriots really feel about him as a prospect. But how would Lock feel about become the guy who could be groomed to take over for Brady some day? Even if it meant sitting on the bench for the first two or even three years of his NFL career? That question we now have an answer to.
"I'd 100 percent rather go 32nd to the right team than No. 1 to a bad team,'' Lock told me Thursday morning in a quick chat on the sunny sidelines at Nissan Stadium. "If that happened (being drafted by the Patriots), I'd be honored for sure. Tom's obviously there for a couple more years, but to be able to sit behind a guy like that and learn from one of the best quarterbacks of all time — if not the best — I think that's an ideal situation for any quarterback.''
If you've been paying attention for the past four months or so, you know the Broncos are the team most often linked to Lock, either at their No. 10 slot or down lower in the first round, with Denver trading back up to get him. Lock says he's heard all the Broncos chatter, but he's not letting himself buy into it. He has no gut feel where he's headed, even though it's a little more than T-minus 24 hours until the picking starts.
"Even if I had a (gut feel), as a betting man you wouldn't tell anyone your hand,'' he said. "I've tried to stay as far away as I could from all that (the mock draft industry), and I've told my parents the same thing. Because if the Denver stuff was true and everyone already knew before draft day, there'd be no draft.''
Well, I'm not sure the league would cancel the event itself, but I get his point. The suspense would be gone and Lock doesn't think the NFL would let that happen, and he may well be right about that. But Denver still seems to be the most motivated team to come after him at some point, even if he does bear a somewhat strong facial resemblance to former Broncos first-round quarterback Jay Cutler, which I imagine is not necessarily seen as a plus in his favor.
* So how about you, Daniel Jones of Duke? Do you want to be the guy who replaces the legend that is Tom Brady some day? Would that be an NFL quarterbacking fate you'd be interested in? The football world needs answers.
"I think that'd be an awesome opportunity,'' Jones said. "Obviously he's a one of the best ever, and to watch him day in and day out to see how he got to where he is would be a huge opportunity for any young guy.
"I'd certainly still look forward to it (even if took two or three years of not playing). That'd be a special opportunity that you could get anywhere else. I think I'd relish it. Coming into a situation like that you'd need someone who's confident in himself and someone who doesn't feel the need to be someone else, and I think I'd personally be a perfect fit for that.''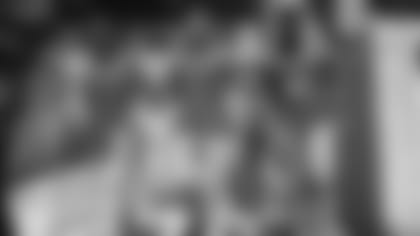 Jones has that "aw shucks'' demeanor that reminds you of Eli Manning, and none other than veteran draft guru Gil Brandt has said his game makes him think of Peyton Manning, circa 1998, when he was taken first overall by the Colts coming out of Tennessee. When you mix in that Jones played for Duke head coach David Cutcliffe, who has been the Manning family's quarterback whisperer for years, you can see why a lot of people think the New York Giants are eager to make Jones the successor to Eli, which would snuff out any possibility of him some day taking over for Brady in New England.
Count me among them. I had Jones to the Giants at No. 17 in my final mock, and Jones sees where folks like us are connecting those dots.
"It makes sense that maybe we (he and Eli) see some things similarly, given we were both really coached by Coach Cut first,'' Jones said. "When you play for Coach Cut in college, you're really learning learning football and the protections in the passing game. That's your first process in learning an offense.
"It's tough to say what the Giants see, but I hope they see things in me. That'd be awesome. That'd be a great place to play. But I just want to get picked and I just want to go somewhere I'll be happy, however it works out.''
* Speaking of Brady, Houston defensive tackle Ed Oliver is generating a lot of buzz as the potential No. 3 pick of the Jets, if they don't find a trade-down partner. Oliver has a ridiculously quick first step in wreaking havoc in the defensive interior and he wears the weighty label of reminding people of Rams all-world defensive tackle Aaron Donald.
I asked Oliver what it would it be like if he joined the AFC East with New York and got to chase Brady around twice a year?
"Oh, you know I want to chase him around,'' Oliver said. "Because you don't have to chase him very far. You don't got to chase him, you've just got to get to him. But that's easier said than done.
"I've been watching (Brady) in Super Bowl after Super Bowl. He's the greatest quarterback in history. Just even getting the chance to be on the same field as him is an honor, much less if I get a chance to bring him to the ground, or anything. Even getting a pressure would be awesome. I'm just glad he's playing long enough to give me the chance to play against him.''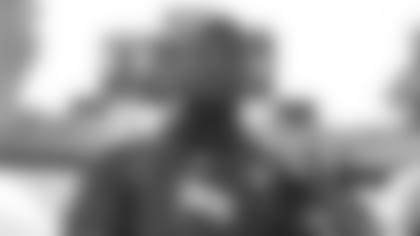 Oliver knows all about the Jets' potential interest, and he knows new Jets defensive coordinator Gregg Williams has a scheme that Donald thrived in with when they were together with the Rams. But Oliver has enough self confidence that he's not all that interested in just talking about the Donald comparisons.
"That's great being compared to somebody who's going to wear a gold jacket — it's not if, it's when he wears a gold jacket — because it's something you dream about,'' he said. "But you get in the league and then you're going to have to see who's better? Like, who has the better production? I'm ready to compete with him, not be compared to him.''
* Iowa tight end T.J. Hockenson knows all about comparisons that may fuel unreasonable expectations. Expected to be drafted in the top 10, Hockenson is said to possess the rare receiving and blocking skill set that Rob Gronkowski exhibited for nine mostly stellar seasons in New England.
Hockenson didn't strike me as the next Gronk in the course of our five-minute conversation, but he wasn't in pads on game day in front of 70,000 adoring fans either. But he sounded convinced that Gronk broke the mold, even though he set the bar that all NFL tight ends have to aspire to.
"He's had such a great career, he really did,'' Hockenson said. "It's pretty remarkable to be a tight end and be able to do what he did. But on the same hand, I'm nowhere near where he was and is. But that's what I'm going to strive for and try to become. But he'll forever be the GOAT, so there's no one going to come near that.''
Hockenson's fellow Iowa tight end, Noah Fant, is considered a top 20 pick, and at least as an impact pass-catcher, his receiving game has been likened to Gronk's as a downfield threat. He knows the Patriots could use a tight end in this draft as a long-term replacement for Gronkowski, but Fant doesn't sound too convinced New England is his possible destination, barring a trade up. And he's probably right about that.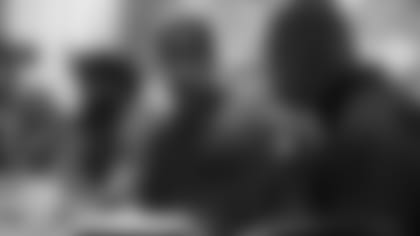 "It would be great, because playing in New England, you couldn't ask for a better situation,'' Fant said. "But it's going to be an interesting draft, because there's a lot of teams that need tight ends before them. So we'll see what happens. That's what the draft is for.
Gronkowski was "in his own realm'' as a tight end, Fant said, and you can't "compare anyone to him.'' But he noted that Gronk was once in his position, entering the league and looking up to the work already produced by Dallas tight end Jason Witten and others.
"As young guys coming in, that's our job, to try and be better and get better and take it to another level,'' he said. "That's my goal, and I've been watching Gronkowski for a long time. I really would have liked to play a game against him. I definitely would have wanted to try and get a jersey from him or something. I hope he comes back. Maybe he takes a year off and gets to feeling good and feeling like he wants to come back.''
* This whole body fat issue with Mississippi receiver D.K. Metcalf is amusing. At the scouting combine in Indianapolis, the ridiculously sculpted Metcalf said his body fat registered an absurdly low 1.6 percent. This week he amended that figure to 1.9 percent, even though several trainers and others in the medical field have said anyone with less than 3 percent body fat could find themselves in an unhealthy situation, or even face a medical emergency because the body's organs need at least that much fat to function properly.
I politely posed the question to Metcalf of how he explains the discrepancy? Are there two different methods of measuring body fat, and we're just not on the same page here?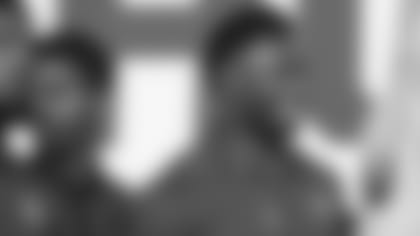 "I'm sitting here talking to you right now, and I'm healthy,'' he said. "I really don't know. I just got in the bod pod and did my thing, and got out, and I saw 1.9.''
The bod pod doesn't lie. Clearly. Advantage, Metcalf.
* It's still apparently an open question as to whether Oklahoma quarterback and Heisman winner Kyler Murray will go first overall to Arizona on Thursday night. But you could say that Murray is starting to act the part of a No. 1, missing the NFL's charity event and media session in Nashville on Wednesday morning, despite being scheduled to appear at both.
An NFL spokesman said Murray had "a family commitment'' and would arrive in town Wednesday afternoon, which he did, via a private plane with his family and Oklahoma coach Lincoln Riley.
As if the suspense hasn't built sufficiently enough, Murray made a little news with his conspicuous no-show and arrival to Nashville, the first-time home of the draft.
* Naturally we're all fixated the quarterbacks who will go in the first round, but it'd be wrong for us to sleep on the possibility of Alabama defensive tackle Quinnen Williams leading off the festivities to Arizona on Thursday night. Williams is seen as a special talent with rare skills and versatility, and many teams have him at the top of their draft board in terms of overall value.
And if you don't believe us, just ask Williams. He said he's not concerned with when and where he goes, but the team that gets him is going to land a difference-maker.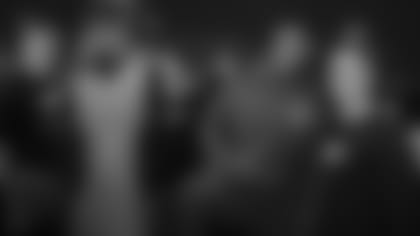 "If the (Cardinals) pick me, I'd be glad to play for them,'' he said. "But whatever team I go to I'm going to be a dominant player for. I don't care where I go.''
Williams' game tape is speaking louder and louder as we near the draft, and he knows it.
"Oh, for sure, for sure,'' he said. "It speaks louder and louder because I can do it all. The more you watch my tape, the more you can see I can back it up by showing I can play all positions on the defensive line. From being an edge rusher on third down, or an interior rusher on third down, or striking the tight end on first or second down in the six technique, like an outside linebacker.
"As you watch my film over and over you can see that it really stands out, "Oh, this boy, he can play all five positions. And at an elite level, not just a body in the three-technique. No matter what position we put him in, he can handle it. And he's from Alabama. He went to a high-level school with a high-level coach, so he can take coaching, and he's never been in trouble, and never had an injury.' ''
If the Cardinals are listening, Williams just presented an impressive verbal representation of his impeccable football resume. Maybe he is the draft's safest bet.