While the Patriots have two players seemingly penciled in to start in the backfield, running back Antowain Smith and newly signed fullback Fred McCrary, there is no question the team could choose to address either or both with one of its 13 picks in the April 26-27 draft.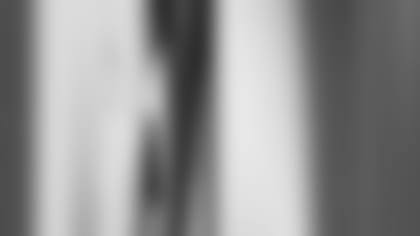 ]()
            Smith only missed the 1,000-yard plateau by 18 yards last season, but the general perception seems to be that he had a much less productive season than his 1,157-yard and 12-touchdown campaign of 2001. With Smith in the second year of a five-year contract that jumps from $525,000 last season to $1.4 million this year and continues to grow through the life of the deal all the way to $4.9 million in 2006, he will have to make drastic strides in production to warrant the raises. As money becomes more of an issue Smith will fall under a more intense microscope and regardless of production it's very unlikely the back will see the later years of the deal.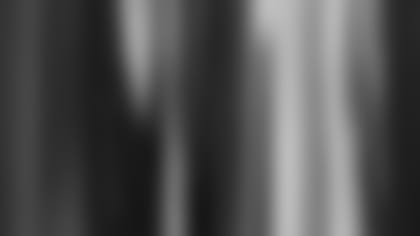 ]()
            And the rest of the tailbacks on the roster either have shown to lack the qualities necessary to be an every down tailback or are simply unknown commodities. Kevin Faulk has developed into a successful third down type player for occasional draws and passes out of the backfield, but past attempts show he is not an every down answer. After a highly productive 2001 postseason, J.R. Redmond played in nine games last season and totaled just four carries and two receptions.  

The real question mark in the running back pool is Antwoine Womack. The now-healthy second-year player represents only an upside, but expectations must remain low. With a history of injuries, the former 1,000-yard rusher at Virginia could play his way into the mix, but could also show himself as nothing more than a seventh-round pick that the team took a chance on that never really worked out. Should Womack have a strong offseason though, it would not be out of the question for he and Redmond to be competing for a roster spot come August.
That being said, running back could be one of the top few needs on this team's list, especially if a true franchise back were available. Willis McGahee would have been that player had it not been for the devastating knee injury he suffered in January. But with each day's report of an increasingly healthy McGahee his draft status seems to be working its way back up the board. In fact the Patriots have shown some significant interest in the former dominating Hurricane runner.
"I wouldn't rule anything out," Patriots Head Coach Bill Belichick said yesterday in reference to drafting an injured player such as McGahee. "If we felt that the player would be healthy and play productively, we would do it. I don't think there is any way to really see [a player's health future] in a crystal ball. Out of the percentages, go with what your medical people think in terms of what the facts are but then base your decisions on work ethic and your overall evaluation of the player's skills."
With that in mind, Belichick said he was impressed with McGahee when he met with him in Florida not long ago.
"I don't know how quick his recovery is going to be," Belichick said. "When I visited him in Miami, he was a great kid to be with and talk to. On the field, he was basically in a stationary position for the time we were out there. He's been rehabbing like anyone else who has that ACL surgery. Whatever it is, February, March, April, three months after the surgery, he's not going to go out and play tomorrow, we know that, but the season doesn't start tomorrow."
But even if the Patriots aren't willing to take a chance on McGahee, or more likely if a team takes that chance first, there are other options. Penn State's Larry Johnson, Virginia Tech's Lee Suggs, Colorado's Chris Brown, Oregon State's Onterrio Smith and USC's Justin Fargas are all in the next level of backs that could be had in the late first, second or early third rounds. While none, except perhaps for Johnson, would appear to have the upside of a McGahee, all could add youth and athleticism to a seemingly aging and somewhat stagnant backfield.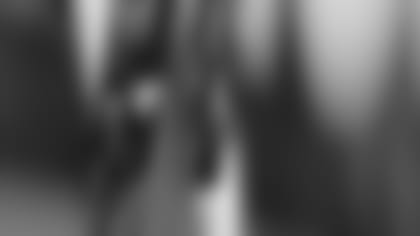 ]()
            The fullback position is a much less volatile draft question. Fullbacks are not generally high-level picks and many times come from the rookie free agent waters or from a position change. McCrary will be the starter next season and should have a chance to increase his production numbers in the New England offensive system, while working towards his main goal of helping Smith elevate his game to the next level. McCrary led the way for one of the NFL's best runners in LaDainian Tomlinson in San Diego and if his blocking can help Smith even approach those numbers his signing will be success.  

The other fullback currently on the roster is NFLE allocated player Michael Malan. But veteran restricted free agent Patrick Pass will also be in the mix once he signs his restricted free agent tender offer. Pass has always been more of a special teams player and has yet to show signs that he has the size or skills needed to be an NFL fullback. Malan is a former Brown University tailback and likely has nothing more than an outside shot of making the team.
But as will be the case with many positions, with 13 picks in the draft selecting any player, even a fullback would not be out of the question. Names that teams may consider include Wake Forest's Ovie Mughelli, South Carolina's Andrew Pinnick, Stanford's Casey Moore and Michigan's B.J. Askew.
Tomorrow we will look at the tight ends and wide receivers.
Kenneth Sarnoff, the agent for former Bears wide receiver Marcus Robinson, confirmed that he has had contact with the Patriots regarding his pass catching client. Sarnoff said that New England told him that the team is focusing on the draft right now, but might be interested in contacting him again following the draft. No visit is currently planned for Robinson in New England, although Sarnoff said the receiver does have visits scheduled with other, unnamed teams in the near future.
Chicago released Robinson on Wednesday after a disappointing 2002 season that followed up a number of injury-filled seasons. He had a breakout year with the Bears in 1999 with 84 catches for 1,400 yards and nine touchdowns, but hasn't come close to those numbers since. He missed five games in 2000 with ankle and back injuries and another 11 games in 2001 when he tore two ligaments in his knee. Robinson had just 21 receptions for 244 yards and three touchdowns in 16 games in Chicago last season.
In his career with the Bears the former 1997 fourth-round pick out of South Carolina played in 51 games (28 starts) catching 187 passes for 2,695 yards and 20 touchdowns