The drive for a record-setting season continues for Barcelona this weekend when the Dragons travel to Frankfurt for the regular season finale.
The Dragons (8-1) have already clinched a spot in the World Bowl, but a victory against the Galaxy (2-7) could tie the league record for most wins in a season, set by the London Monarchs in 1991 and matched by Amsterdam in 1995. Barcelona's best season ever was an 8-2 slate in 1991.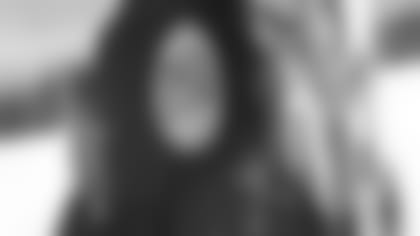 ]()
            Barcelona defeated Frankfurt 31-20 in Week Seven on the strength of two touchdown catches by New England wide receiver Tony Simmons. He caught scores of 74 and 11 yards en route to a four catch, 100-yard performance. Simmons will be looking to get his game back on track this weekend before the title game in two weeks. In two games since torching the Galaxy, Simmons has managed just four catches for 21 yards.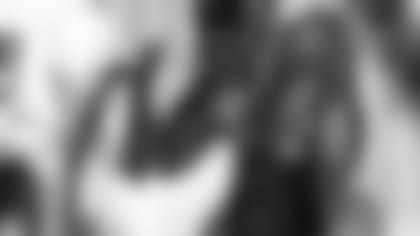 ]()
            Fellow Patriot Sean Morey will also be looking to match his strong showing against Frankfurt three games ago. The cornerback had his first interception, which came at the expense of teammate Michael Bishop, and also combined with defensive lineman Tim Englehardt for a sack in the game. He also contributed three tackles, one special teams stop and a blocked kick.  

Two Patriots, safety Tony George and tackle Josh Rawlings, will be trying to close out a disappointing season by knocking off the first-place Dragons. George, who posted one tackle in the previous meeting between the teams, will look to cap a solid year that saw him accumulate 38 tackles, three sacks, four passes defensed and one interception for the Galaxy.
Barcelona's opponent in the title game will not be determined until the games are concluded. Three teams (Berlin, Rhein and Amsterdam) are in the hunt, and none can clinch outright without help. Berlin (5-4) can clinch with a win over Amsterdam (4-5) and a loss by Rhein to the Scottish Claymores.
Rhein needs to beat the Claymores while the Admirals knock off the Thunder. Amsterdam needs both Berlin and Rhein to lose.
If Rhein and Berlin finish with the same record, the first tie-breaker is head-to-head meetings, but the teams split this year. The next tie-breaker is the lowest combined offensive and defensive ranking. Berlin is second in offense and sixth in defense, while Rhein is fourth in both categories, meaning the teams would still be tied.
If yet another tie-breaker is necessary, overall point differential would determine who goes. Berlin (plus-25) currently has a big lead over Rhein (plus-8) and Amsterdam (minus-26) in this area.
The World Bowl will be played Saturday, June 30 in Amsterdam. Be sure to check in with Patriots.com June 28-30 for exclusive stories and reports from Amsterdam, as we will be on hand to bring the event home to Patriots fans everywhere.