FOXBOROUGH, Mass. –The New England Patriots are deeply saddened to learn the loss of Leonard Myers, a cornerback for the Patriots from 2001-02 who lost his battle with cancer this morning. He was 38.
"We learned of Leonard's illness when we invited him back to attend our 15th anniversary celebration of the 2001 Super Bowl Championship team," said Patriots Chairman and CEO Robert Kraft. "No one was more excited to attend than Leonard, nor more disappointed to inform us that he wasn't going to be able to make it back as the December date approached. Our thoughts and prayers go out to Leonard's family, friends and former teammates who are mourning his loss today."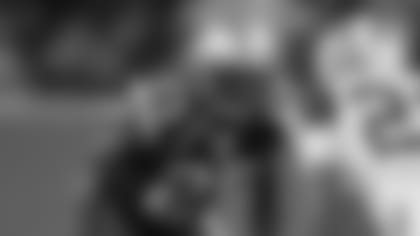 Born Dec. 18, 1978, Myers was a 6th round pick out of Miami in 2001 and was a part of the Patriots' 2001 Super Bowl Championship team. Over the course of the two seasons he spent in a Patriots uniform, the Fort Lauderdale, Fla. native played in 15 games and amassed a total of 17 tackles. 
Following his time in New England, Myers enjoyed brief stints with the New Orleans Saints, New York Jets and Detroit Lions before going on to play for the Ottawa Renegades of the Canadian Football League. 
Most recently, he began to pursue a career in coaching, sparked by a desire to help young athletes pursue the same football dreams he once had. He worked on the coaching staff at Emporia State in Kansas during the 2014 season and served as the wide receivers coach at New Mexico Highlands University in 2015. Myers was also named to the NFPLA Collegiate Bowl coaching staff in 2016.