The tireless efforts of the New England Patriots to explore all free agency possibilities this offseason continued with the team scheduling a visit with Pittsburgh running back Chris Fuamatu-Ma'afala Wednesday.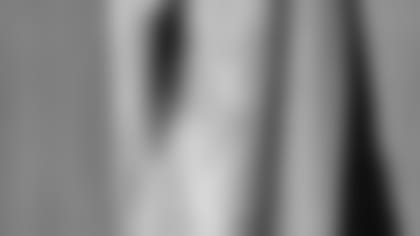 ]()
            Fuamatu-Ma'afala is a restricted free agent, meaning the Steelers would have the right to match any offer sheet signed. Teams have until April 16 to sign restricted free agents to an offer sheet, and then the original team has seven days to match. Because Pittsburgh extended a minimum level tender, any team that signed Fuamatu-Ma'afala also would have to give compensation, which, in this case, would be a sixth-round pick.  

Such a scenario makes sense for both teams. For New England Fuamatu-Ma'afala would be a young, low-cost player who could possibly make an impact. The Steelers are in need of picks. They hold just six selections for the draft because they no longer have a third rounder and they received no compensation picks from the league.
Taken in the sixth round of the 1998 draft out of Utah, Fuamatu-Ma'afala is a bruiser who has played fullback and tailback. At 5-11 and 252-pounds he has the build of a fullback, but he is probably best suited as a tailback, which he does have the speed for. His running style is similar to that of Steeler teammate Jerome Bettis, though Bettis is far more proven and has shown the ability to withstand the physical pounding a back absorbs.
Fuamatu-Ma'afala's biggest problem during his three seasons has been staying on the field. He missed at least four games each season and played in just 29 of 48 games because of shoulder, hamstring and foot injuries. He made his first career start in Week Eight of the 2000 season against Cleveland, but a broken foot caused him to miss the final nine games of the season.
When healthy, Fuamatu-Ma'afala has impressive numbers. Playing behind Jerome Bettis he didn't see the ball much, but Fuamatu-Ma'afala ran 29 times for 183 yards, good for 6.3 yards per carry. Last season he saw his most extensive duty, carrying 21 times for 149 yards (7.1 average).
With Bettis inked to a six-year deal last month and Jonathan Witman re-signed and recovered from a broken leg at fullback, Fuamatu-Ma'afala would have trouble finding playing time in Pittsburgh. The Steelers also have veterans Richard Huntley and Amos Zereoue as reserves.
The running back situation is less settled in New England, where J.R. Redmond is currently the lead back. Redmond was hot and cold as a rookie adjusting to the NFL, and third-year player Kevin Faulk played himself out of the top spot with problems fumbling the ball. Robert Edwards is attempting a comeback from a severe knee injury after two years away from the game, but nothing is guaranteed there. Patrick Pass has plenty of ability but showed little as a rookie a year ago