Ludovic Boisseau is not your typical NFL follower. The longtime Patriots fan follows the team from his home in France in the soccer-dominated continent of Europe.
To foreign fans, that means none of the viewing staples we count on in the U.S. No NFL on broadcast TV, no DIRECTV-like satellite football package option and no attending the games – but plenty of sports bars overstuffed with soccer fans. An American football fan visiting Boisseau probably wouldn't make it through a single week of the NFL.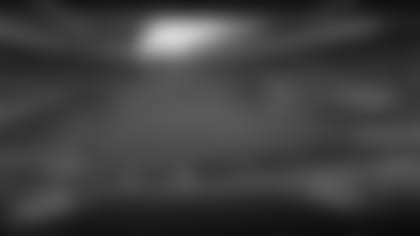 While fans in the states rarely think of far-away NFL lovers, the league does. The NFL is expanding its brand and is said to be considering a franchise based in London. It has sent two teams to play in front of a packed Wembley Stadium in the city since 2007. Six teams visit the venue this season. Expanding the Brand
But how is the league connecting with far-flung football fans like Boisseau and his brother, who's a Raiders fan?
Today, the answer is NFL GamePass. It offers the ability to watch the games live online, or in their entirety or in condensed mode after they have ended way back in the states. There's also a live audio feature for those who can get by by listening to live contests. A new feature enables games downloads so fans can watch at their leisure.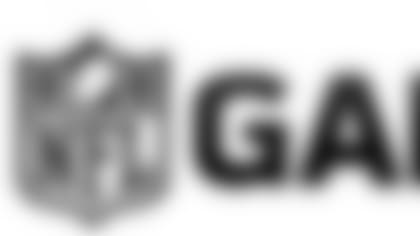 ](http://www.pntrac.com/t/RUBKSUlISEBKSElGRUBISEtERw)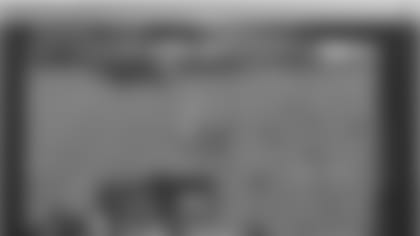 ](http://www.pntrac.com/t/RUBKSUlISEBKSElGRUBISEtERw)The top 15 markets are: UK, Germany, Australia, Canada, Denmark, Japan, France, Sweden, Norway and Switzerland, Italy, Brazil, Austria, Spain and Finland * Features localized landing pages include the following languages: Spanish, French, Japanese, Chinese, German, Korean and Portuguese * Over 250 games are provided each season for Game Pass customers * 86% of fans watched live, 46% watched the next day
Source: NFL
"The GamePass tool is already very well developed and satisfies me. The NFL has already made a big effort for us fans in foreign countries so we can watch games in good conditions," Boisseau said. "The quality of images and sound, both with condensed or broadcast options is amazing. The NFL is at the top for that. I do not know any other sport with such an excellent streaming tool."
While Game Pass works well for Boisseau, expect the league to do more to expand its brand/improve the fan experience for those across the pond – and well beyond.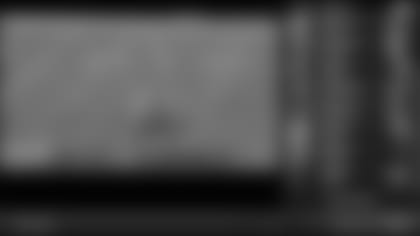 ]()Game Pass' NFL Game Rewind component provides a wide array of compelling features for those who can wait until after the conclusion of game to see it in its entirety or in short form (condensed). I had asked a month or so ago who could wait until later to watch games. Now it's clear that this offering is of great value to those that can't watch games live, such as Patriots fans in France, or those who prefer to watch during viewing hours in their local non-U.S. time zone.
For NFL fans like Boisseau, Game Pass also works well because it has a live radio component that lets them listen in to NFL games in progress. It's called Audio Pass. It lets fans worldwide follow their team's pre- and regular season games, listen to all teams pre- and regular season games for a bit more and every NFL game live, including the post-season and Super Bowl for at the highest tier.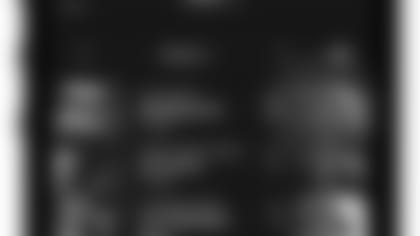 ](http://www.pjtra.com/t/RUBKRExHSUBKSElGRUBISEtERw)With Audio Pass, far-flung fans can use NFL.com Game Center or the NFL Mobile app. The NFL Online Chat feature allows users to communicate with fans from around the world during the games, which are often available in Spanish. Users can access the audio of many past games through an archive that is the home for all games from 2009-2013.
The league does note that some audio feeds subject to availability. Access to Audio Pass on smartphones or tablets requires NFL Mobile App, it said of the feeds, which are available without restriction around the world.
NFL.com provides a week-by-week season game schedule – and more - for the 2014 season audio feeds Boisseau spoke highly of Game Pass, calling it "a very good production from the NFL, something which is not well developed in Europe with soccer."
![](http://www.gopjn.com/t/R0BKSUpHS0BKSElGRUBISEtERw)NFL Game Pass requires a minimum broadband Internet connection of 750 Kbps or higher. However, an Internet connection speed of 2.0 Mbps or higher and a PC or Mac meeting listed requirements will be able to enjoy the package at its highest video quality, according to the league.
Boisseau and his brother are quite pleased with NFL Game Pass but do have a few advancements/enhancements they would like to see going forward. Ludovic would like access to games played before 2009, such as the Patriots "Tuck Rule" Game from early 2002 and the following Super Bowl vs. the St. Louis Rams in New Orleans.
Another enhancement – also for Game Rewind - would be to block or somehow delete scores of games in progress or concluded as they appear on the screen during the games Boisseau watches. That way he'd be more likely to watch a second or third game later, as if it were live (not already knowing how it/they end.)
The French Patriots fan and his Raiders fan brother are thrilled with the ability to download games for viewing at their convenience,
"The 'download' will change the way we watch games," Boisseau began. "I imagine the 8.30pm games ET (2.30 am in Paris) are coming soon. I will download it and watch it wherever I will be in the morning (sometime in a plane, a train, a subway...) without needing a WiFi or 4G connection. That's a huge improvement."
In the meantime, Boisseau and other international fans are tuned in and very much part of the NFL action.
Bob Wallace is a technology journalist with over 30 years of experience explaining how new services, apps, consumer electronic devices and video sources are reshaping the world of communications as we know it. Wallace has specific expertise in explaining how and why advances in technology, media and entertainment redefine the way football fans interact with the league, teams, players and each other. He's the Founder of Fast Forward Thinking LLC.