While hundreds of college football players will be waiting to see if their dream of playing in the NFL is realized, Patriots free safety Tebucky Jones will be encouraging the dreams of youths in his hometown.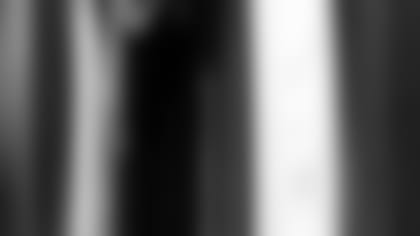 ]()
            Saturday is "Tebucky Jones Day" at the Boys & Girls Club of New Britain, Conn. Like he has for each of the last four years on draft day, Jones will return to the place he first learned about sports and he will give something back to the community that helped him grow.  

Jones will speak to the youths and parents about the importance of education. Each year he gives awards for academic excellence, and he spends time playing games and running contests. Before the day is through, he also visits the Boys and Girls Club in Bristol, Conn. and the Anderson Boys Club in Waterbury, Conn.
Why does Jones do this? From the time he was five until he was 18, the Boys and Girls Club played a major role in his life. He considers it an honor to be an active part of his community. Whenever he goes home, Jones brings with him a simple but serious message.
"Whether they play basketball or football, a lot of them think they are going straight to the pros from high school," Jones said. "I tell them, 'No, you have to think school first.' School comes before the other stuff, because you never know if you are going to make it or not. The percentages are so small for making it, so they should always concentrate on school first."
Jones, of course, is one of the lucky ones. After finishing a successful career at Syracuse University, he was the 22nd pick in the 1997 draft. Towards the tail end of the 2000 season he came into his own and secured a starting job after some early struggles.
Despite being an NFL player, Jones is a recognizable face when he goes home.
"Sometimes, early on, it was like they didn't believe it," Jones said. "Now, with as much as I go home, a lot of them know me, and I can just walk there and play some basketball with them."
Just because he's giving back, don't think he takes it easy on the youths in Connecticut.
"They all think they can beat me, but I tell them, 'You're not ready yet. You're too small and you have to hit the weights a little bit,'" Jones said with a smile.
In addition to his special day, Jones also runs a turkey drive for Thanksgiving, a Christmas Drive during the holiday season and a basketball day in May. For the basketball day, after the youths have their own games, Jones and other football players go up against the local police. The game is followed by a slam dunk contest, and disc jockeys are on hand for entertainment.
"I knew I wanted to do this stuff when I was starting in college," Jones said. "By making it to the NFL, that just made it a little easier. But I was always going to do it, no matter what."