A third-team all-conference selection and the defensive MVP of the Insight.com Bowl who should be one of the Big 12's most dominant defensive linemen in 1999 ... Work in the weight room has added more than 60 pounds and plenty of muscle to his lanky frame in the last four-plus years ... bench presses a team-best 515 pounds.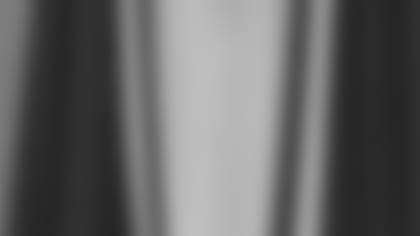 ]()
            **1998 -** Had his best season as a Tiger and landed on the third unit of the Big 12 coaches' all-conference team ... was the defensive MVP of the Insight.com Bowl where he made five tackles (three for 11 yards in losses including a QB sack) and blocked a field goal that Carlos Posey returned 70 yards for the Tigers' first touchdown ... started nine games and was a member of MU's Champions Club ... made 38 tackles - more than double his total of 1997 ... was Mizzou's special teams "player of the week" against Nebraska when he blocked a field goal that the Tigers advanced and eventually turned into a TD to give them the lead ... had a season-high seven tackles at Texas Tech ... honorable mention Academic All-Big 12.  

1997 - Moved to nose tackle and played in all 11 games and made 15 tackles, with a high of six in the season finale vs. Baylor.
1996 - Played in all 11 games with five starting calls - four at guard and one at nose tackle ... was MU's defensive "player of the week" in his very first game vs. Texas when he made three unassisted tackles and recovered a fumble ... had six stops in MU win over Clemson.
1995 - Redshirt year ... twice won scout team defensive player-of-the-week honors (North Texas, Nebraska).
High School: First-team all-state selection who had 90 tackles, four pass deflections and five sacks as a senior ... racked up 194 tackles, 12 sacks, 12 blocked passes and two fumble recoveries during high school career ... also made all-conference on the offensive line ... helped lead Hornets to district and conference championships in both '93 and '94 ... four-year letterman in wrestling and placed sixth in the state his junior and senior years.
Personal: Major - agricultural economics ... high school coach - Bob Fairchild ... parents - Robert and Shirley Marriott ... father is a logger ... born March 3, 1977, in Chillicothe, Mo.