Patriots cornerback Ty Law read a statement to the media regarding his detainment by US Customs officials early Monday morning in Niagara Falls, N.Y.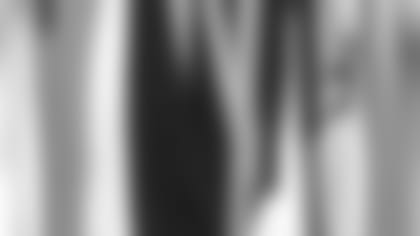 ]()
            Law was stopped by officials Monday morning and was found to be carrying a small amount of the drug ecstasy in his suitcase. Officials seized the drugs after stopping the car Law was riding in. Law, who was fined $700, paid the fine on the spot.  

According to Customs authorities, Law and one other person, Tania Edwards, were stopped at approximately 5:30 am on December 18 at the Port of Niagara Falls, via the Rainbow Bridge. During an inspection of his baggage, Customs inspectors discovered three whole pills and four partially crushed pills that tested positive for MDMA, commonly known as ''Ecstasy'', a Schedule 1 illegal drug.
Law was one of three players who did not fly back with the team Sunday night because of fear of flying in inclement weather. After leaving the team, Law said he contacted friends in Buffalo and got together with them at a nightclub just across the Canadian border.
"In the past six seasons in the NFL, I have always taken responsibility both on and off the field. I am here to give an explanation and also to accept responsibility of the incident in which I was involved after the Buffalo Bills game on Sunday," Law said. "In the bag that I was carrying, [Customs officials] found a small bag of pills that they determined were the pills known as the drug called ecstasy. The agents told me that due to the small quantity of the pills I would not be arrested. I did pay a $700 administrative fine, and then I was allowed to continue on my way to the airport."
Law said the bag he was carrying was searched after agents found marijuana on Tania Edwards, whom Law called a friend of an acquaintance. According to Law, officials had questions about the registration of Edwards' car, which led to the search.
Law was supposed to take a 6:25 a.m. flight to Boston in order to be on time for a team meeting. He missed his flight as a result of the detainment. He took the next direct flight to Boston, which was at 12:15 p.m.
Teammates Troy Brown and Terry Glenn also did not fly back on the team flight. Law stressed that neither Brown nor Glenn was involved in the incident, though both came back on the same flight as Law and missed the team meeting.
"Contrary to published reports, Terry Glenn and Troy Brown were not with me at the time," Law said. "I know that this incident has raised questions about my behavior and my character, and I made a bad decision. What I did was a disservice to Mr. [Robert] Kraft, the Patriots organization, my teammates, my family and especially Terry Glenn and Troy Brown. I apologize for the embarrassment that I have caused."
Law also stressed that the drugs in his possession did not belong to him.
"I want to make it absolutely clear that these drugs did not belong to me," Law said. "The drugs were found in a bag owned by a relative who used to live with me. I grabbed the bag without knowing what was in the bag, and I didn't check the contents.
"I have never purchased illegal drugs in my life. I have never used illegal drugs. As a matter of fact, I have witnessed it firsthand in my own family. I know the pain that it brings, and I would never put that on myself or anybody else in my family."
Law went on to say that he accepted the fact that he was found with drugs and would take responsibility for any repercussions.
"In retrospect, I regret that I just didn't get on the plane with the rest of my teammates," Law said. "Unprofessional conduct led to this situation, and I plead guilty as charged. This was a bad decision that I made, and that's the only thing that I can plead guilty to."