At least when it comes to pro sports, video didn't kill the radio star.
Pro football, along with Major League Baseball and Barclays Premier League, have expanded audio options for fans with their own services and by teaming with widely used radio station networks to expand their play-by-play reach inside and beyond the U.S.
Whether it's the NFL's AudioPass/GamePass or the NFL from new partner TuneIn, fans can listen along with the home or away game call of every game, every week across a variety of consumer electronic devices. Another option is Sirius XM Radio. Fans can listen to their home team's local radio talent when in front of or away from their big-screen TVs or when away from their local TV market.
Local talent is a huge issue when you think of sports fans allegiance to radio broadcasters such as the late Harry Caray in Chicago, Bob Uecker in Milwaukee, the late Myron Cope in Pittsburgh and the retired team of Gil Santos and player-turned-broadcaster Gino Cappelletti in New England. Fans want radio casters that know their local teams cold.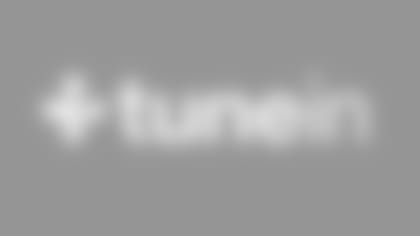 Earlier this week, the NFL announced a deal with Internet radio service provider TuneIn, whereby fans can listen in via the Premium option for under $7.99 a month. That fills the gap left when the league moved its long-time AudioPass service into a more expensive and multi-capability GamePass package a few months ago. GamePass costs $99 for an entire season.
When you consider that some fans were unhappy about the NFL's change and the in-season timing of the TuneIn partnership, it looks as if the league realized radio had a following that didn't want all the extras that come with the audio and video-rich GamePass domestic, which has virtually everything a fan could want except streaming of live game video.
Fan interest in audio-only game cast options along with a broader than you might think base of TV antenna users to bring in free, over-the-air game broadcasts underscores the importance of very low cost options for tuning in to NFL action.
Perhaps with that in mind, the multi-year deal the NFL struck with TuneIn allows its premium tier offers far more than live audio game casts of all pre-season, regular season and playoff games and the Super Bowl. (See below) as in newly created audio programming. Most of these games will also be available in Spanish.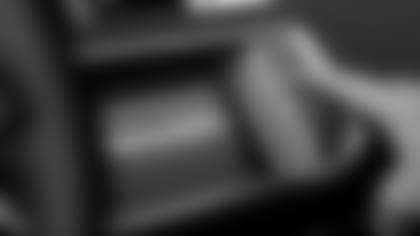 Audio, the Other Streaming
The technology underpinning for Internet radio is not new, nor is satellite delivered radio. With the former, audio is converted to digital and broken down into pieces that are streamed over the web and are reassembled for listening by an Internet radio receiver, browser or a software player. This approach is very different from traditional radio services.
Satellite radio is, as the name applies, radio delivered to a broad geographic area via satellite. The Federal Communications Commission's creating of an "S" band (spectrum) for satellite radio in 1992, led to the creation of two digital service providers in the U.S. and one overseas. Sirius and XM then merged to create Sirius XM radio in a deal approved in July, 2008.
The onetime digital radio-only service provider later launched an app that enables consumers to tune into its programming over the Internet, again thanks to streaming technology.
Your NFL Listening Options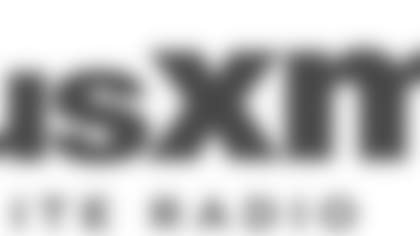 The NFL already has a relationship with Sirius XM Radio whereby the radio company offers an all-access subscription plan (Internet and app) which includes all NFL games, other sports and more for $19.99 a month or an introductory price of $199.99. Fans will need a compatible radio to receive the 150+ channels of digital audio content.
Many radios can already play Sirius XM radio (check your models), while others will need to purchase a radio to get started with this NFL listening option.
The Sirius XM option's sports coverage extends far beyond the NFL to include the NHL, MLB, NBA, NASCAR and PGA coverage (and commercial-free radio). Also provided are artist-specific music channels, comedy channels and Howard Stern.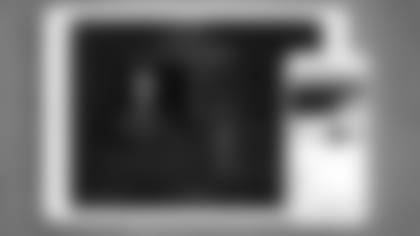 TuneIn Premium launched late in August. The company is located in San Francisco and has venture funding from IVP, Sequoia Capital, Google Ventures, General Catalyst Partners, and Icon Ventures.
The service lets subscribers around the world listen to its diverse audio programming. The NFL content is currently available in the U.S., Canada and the U.K.
TuneIn also goes deep when it comes to audio programming beyond live play-by-play, The NFL is working with the gigantic radio network to deliver:
NFL on TuneIn Channel– All TuneIn users have access to an NFL channel featuring audio from select NFL Media programming, including NFL Network shows such as NFL Total Access, Around the NFL, and NFL HQ, as well as official NFL Media podcasts including Move the Sticks and the Dave Dameshek Football Program.
Live Look-in Show – Starting next month, TuneIn Premium subscribers will have access to a seven hour-long Sunday broadcast that will feature live analysis, stats, and drop-ins of local radio coverage for all Sunday games airing in-progress. The live look-in show will be live Sundays from 1pm to 8pm EDT.
There's much more to Tunein Premium than just the NFL. Its users will also have access to other top sports leagues (see above), all-you-can-eat access to 40,000+ audiobooks, and access to over 600 commercial-free music stations.
The TuneIn radio app offers more than 100,000 streaming radio stations and roughly 5.7 million on demand programs and podcasts. Don't forget 16 language learning programs.
TuneIn Premium is available in the US for $7.99 a month, north of the border in Canada for $8.99 Canadian per month and across the pond in the UK for £5.99 a month. There are plans to roll out unspecified additional countries.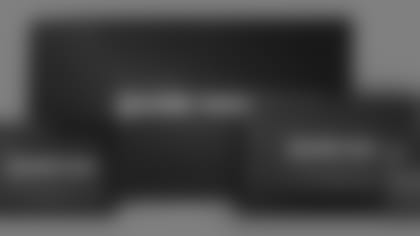 NFL GamePass (Domestic version)
After a reorganization of its many and varied apps some months ago, the NFL's digital media group combined several previously separate offerings under the GamePass package, which costs $99* *a season.
They include AudioPass (mentioned above); NFL Game Rewind which lets fans watch games after they conclude (or from an archive of games dating back to 2009); Preseason Live, which as the name implies streamed pre-season games live; and NFL Now, which provided an array of news, analysis, highlights and original TV series live and on demand.
The NFL and TuneIn each made mention of global audio distribution, which is of great import given the league's interest in developing and cultivating a larger international fan base. The league plays regular season games in London where having the NFL audio from games in the U.S. might help grow the fan base in the U.K.
TuneIn Premium, Sirius XM Radio and GamePass' AudioPass element are clearly not your father's radio. But even though the technology that enables and drives their expansion isn't cutting edge, efforts by the NFL to create audio programming well beyond play-by-play (with TuneIn) represent an advancement for the fan option and could fuel a continued evolution of streaming services.
Many fans here (eventually abroad) covet the listening in to live game play-by-play as an affordable and flexible means with which to stay tuned in. Many more could be attracted to Internet radio services that boast bonus programming from the pro sports leagues they follow.
Bob Wallace is a technology journalist with over 30 years of experience explaining how new services, apps, consumer electronic devices and video sources are reshaping the world of communications as we know it. Wallace has specific expertise in explaining how and why advances in technology, media and entertainment redefine the way football fans interact with the league, teams, players and each other. He's the Founder of Fast Forward Thinking LLC.