Prior to last season, then-UCLA wide receiver Devin Lucien was far from the NFL radar. In three seasons with the Bruins he'd never caught more than 29 passes and was coming off a year in which he averaged a dismal 7.8 yards per catch.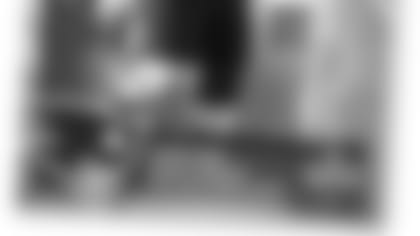 But with a degree in hand, the red-shirt senior made the decision to transfer to Arizona State for the 2015 season and a breakout campaign in which he hauled in 66 passes for 1,074 yards with eight touchdowns. That impressed the Patriots enough to use a seventh-round selection on the late bloomer.
"It meant everything. I knew that I had to leave UCLA to put myself in the best position to be drafted," Lucien said in his introductory conference call with the New England media. "Becoming a New England Patriot is literally a dream. Being able to play and do some things with Tom Brady and the great receivers they already have there. I'm really excited about it. Getting back to your question, the production was everything. I don't think had I stayed at UCLA, I don't think I'd be on this phone call with you guys."
Beyond just the impressive senior season in which he put up one of the top-10 most productive years in Sun Devils history, Lucien enters the NFL as hot as any receiver when you consider the final games of his college career.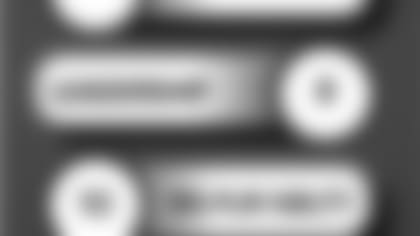 Lucien closed out his days in the desert with three straight games with at least eight receptions and at least 144 yards with five total touchdowns. He hit his stride both physically and mentally with his new team. It probably wouldn't be a stretch to say that three-game stretch earned him a draft-weekend call from Foxborough.
"Anytime you go into an offense kind of late, I didn't go to spring ball there, it's going to take some time to not only get a relationship with the quarterback but the coach has to put stuff together for you guys to pass," Lucien explained. "I feel like when everything started clicking with me and [quarterback Mike] Bercovici and our offensive coordinator at the time, Mike Norvell, tried to see what we were good at. I think that's when the production really started to click in, not for myself, but for the entire team."
Lucien was prepared for the opportunity at hand, thanks mostly to, somewhat appropriately, his phalanges.
"I would probably say my hands," he responded when asked for his best attribute as an NFL receiving prospect. "I think that it is important for the receiver to catch the ball before anything else. I kind of pride myself on trying to be pretty good at everything. That's pretty much it."
There are a number of receivers in this class who project as good NFL players, and that depth has pushed Lucien down draft boards, making him a potentially excellent value. He has strong hands and plenty of experience adjusting to poorly thrown passes at Arizona State, so he can make plays even when covered. He's effective on the outside and on shorter routes, so look for Lucien to provide an effective option in the second or third tier of wide receiver prospects. - Pro Football Focus, naming Lucien its No. 1 draft sleeper
Lucien's hands, his decision to transfer to Arizona State rather than other options in the Pac-12 or even eventual national champion Alabama and his ability to perform down the stretch now land him on a crowded depth chart at receiver in New England. As he prepares to work with Tom Brady and the best passing attack in football, the California native will have at least one friendly face in Foxborough in the form of life-long friend and fellow Patriots receiver Chris Harper.
"I grew up with Chris Harper. I've known Chris since we were probably 8 years old," Lucien said. "We were the one-two duo at our [Crespi Carmelite] high school together. We ran track together as kids. Our families are really close. He's like a brother to me. That's one of the positive things of being drafted as a Patriot."
Even before speaking with the New England media, Lucien had already spoken with his friend who offered up both support and advice on his latest change of scenery.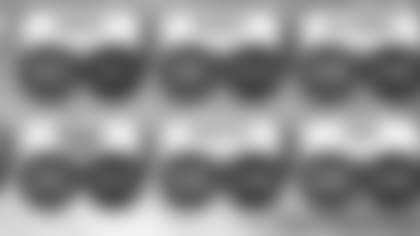 "'Congratulations, when you come here be ready to work, and let's have fun with it, let's do this thing,'" Lucien said of Harper's message.
At Arizona State Lucien proved he can deal with change and make the most of a new situation. He'll have to do the same as he learns the complex Patriots offense and tries to prove he has the head and the body to make it at the tough receiver position.
It might be a long shot for him to make the team or carve out an NFL career for himself. But the chances are much greater now than they were less than a year ago as Lucien finished his time at UCLA and prior to his taking the desert by storm.
STRENGTHS:
Good size … Decent deep speed … Quick to turn up the field after the catch, with obvious big-play ability … Comfortable and experienced working over the middle of the field … Flashes explosiveness as a pitch-and-catch underneath receiver, according to NFL.com.
WEAKNESSES:
Slows down going into his breaks … Doesn't have elite acceleration coming out of breaks … Needs to be smoother in his change of direction in his route running … Could struggle to uncover against NFL quickness … Below average measurables for the position.
PERSONAL:
Shares a name with noted LA-based DJ … Grew up with current Patriots receiver Chris Harper and considers Harper "like a brother to me."
COMPARABLE NFL PLAYER:
Keshawn Martin, WR, Patriots -Similar to the veteran Martin, Lucien has decent speed and football IQ, as well as a willingness to play in the middle of the field.
This article came from the May 2016 issue of Patriots Football Weekly.Read