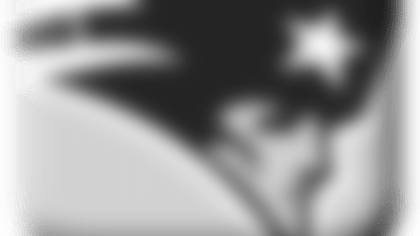 Although it not normally the custom, this week's Patriots rushing evaluations will be graded on a curve. It's for that reason New England earns the edge despite managing just 93 yards on 26 attempts and averaging just 3.6 yards per carry for the game. Those numbers are not good, but when considering the banged-up nature of the backfield, the guys toting the rock get some extra points based on expectation. Practice squad call up Joey Iosefa made his NFL debut and dazzled early with a bulldozing 15-yard run in which he trucked cornerback Cody Sensabaugh. But that was about it for Iosefa, who finished with just 51 yards despite leading the team with 14 carries (3.6-yard average). Brandon Bolden also averaged 3.6 per attempt, picking up 36 yards on 10 carries while James White continues to be ignored in the running game (just one carry for 6 yards). The production may have been lacking but the patchwork group did just enough to keep Tennessee honest and prevent the offense from facing too many long-yardage situations. Given the emergency state of the backfield, that was enough to earn the edge.
When the Patriots passed: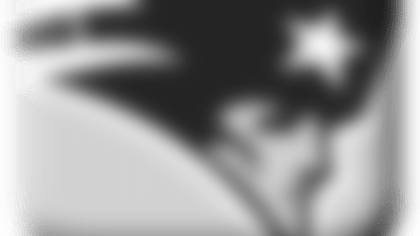 This advantage is not necessarily done on a curve but based on the start of the game. Facing an underdog opponent, the Patriots offense was sharp early and immediately seized control of the game. Tom Brady went 7-for-7 for 70 yards and a touchdown on the opening drive as New England took a 7-0 lead and was never threatened thereafter. Some hiccups followed offensively as the Patriots only converted 7 of 16 third downs and 17 of the points came from the defense/special teams. But Brady was his usually efficient self when given the time, hitting 23 of 35 passes for 267 yards and a pair of touchdowns, the latter of which was a perfectly executed 30-yard screen to White. White led the way with seven receptions for 71 yards while Rob Gronkowski added five for 54 yards and a touchdown. Brandon LaFell had for catches for 88 yards in his best game in a while. He had a pair of big plays including a 31-yard reception that led to a field goal when the Titans were threatening to make a comeback in the fourth quarter. It was not thing of beauty but the early efficiency put the Patriots in control in a game they won going away.
When the Titans ran: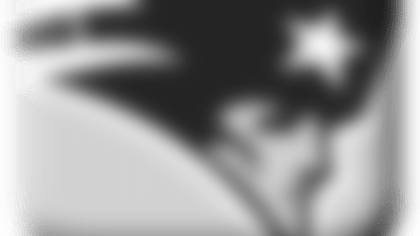 Tennessee came into the game with one of the least productive running games in football and it was easy to see why. The Titans struggled to run it early, late, on first down, in passing situations and in short yardage. The Patriots front seven completely overwhelmed the Titans offensive line, twice stuffing Antonio Andrews on plays where he needed little more than a chain link in order to pick up a first down – one of those coming on fourth down. Andrews finished with 45 yards on 14 carries for a dismal 3.2-yard average. David Cobb also was stymied and added just 9 yards on his four attempts. Jamie Collins was back to his active self and filled gaps throughout the day to lead the Patriots with 8 tackles. Patrick Chung had the huge stop on Andrews' fourth-down attempt and had 7 tackles before leaving with a hip injury. Tennessee never enjoyed much success on the ground and was therefore put in a lot of difficult situations against a Patriots defense that is suddenly becoming scary.
When the Titans passed: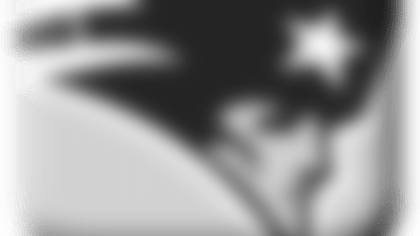 The pass rush once again knocked out a starting quarterback as Collins' well-executed delayed blitz not only halted a Titans drive but knocked Marcus Mariota out of the game with a knee injury. He was struggling to find the time to throw before he left as he was sacked three times on just nine dropbacks. One of them was a Chandler Jones strip sack, which was recovered in the end zone by Akiem Hicks for a touchdown. Jones had a pair of sacks while Hicks, Collins and Jabaal Sheard added one apiece. The lone blip here was Logan Ryan, who struggled with impressive rookie Dorial Green-Beckham. The wideout finished with six catches for 113 yards, most of the damage occurring with Ryan in coverage. Tight end Delanie Walker was held to just two catches but both were huge plays resulting in touchdowns, the second of which was a 57-yarder that saw him break a Chung tackle before stiff-arming Jordan Richards down the sideline. Backup Zach Mettenberger had some success against the Patriots secondary, hitting on 20 of 28 passes for 242 yards and a pair of touchdowns. But he also threw two interceptions, the first of which was a badly underthrown deep ball in the end zone. Overall it was another solid day for the secondary with some occasional problems in the second half.
Special Teams: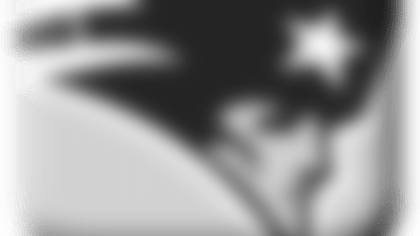 It was another less-than-perfect day for the Patriots special teams but they made more plays – and fewer mistakes – than the Titans. Stephen Gostkowski banged five touchbacks but also missed a 48-yard field goal wide right. Ryan Allen averaged 45.5 yards on his four punts but didn't seem to hit three of those correctly. One of those mishits led to an 18-yard Harry Douglas return. But Keshawn Martin had an electric 75-yard kickoff return that set up a short field for a touchdown, Danny Amendola turned in a 22-yard punt return late in the first half that allowed the Patriots to get into field goal range. Amendola also fumbled a return that led to a Titans field goal in the first half. Meanwhile, Ryan Succop made both of his field goals but missed a PAT wide right. Tennessee's Brett Kern was outstanding in averaging 54.4 yards on his five punts but that couldn't make up for the other miscues.