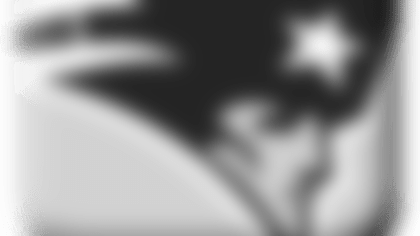 For the first time this season the Patriots offense actually tried to run the ball at times. While it wasn't dominant, more often than not New England was able to move the ball on the ground. Dion Lewis once again opened as the lead back and was effective with 37 yards on just eight carries (4.6-yard average) including an 8-yard touchdown run in which he went dodged a tackler before going in untouched. LeGarrette Blount took over the in the second half and saw his most extensive action. He led the way with 78 yards on 18 carries (4.3-yard average) and picked up his first three touchdowns of the season – all on 1-yard plunges. As a team the Patriots managed 125 yards on 32 carries – and unlike a week earlier in Buffalo they kept it on the ground for the most part at the tail end of the blowout and actually extended the lead. It wasn't anything reminiscent of the Patriots storied running games of the late 1970s but it was more than enough against the overmatched Jaguars.
When the Patriots passed: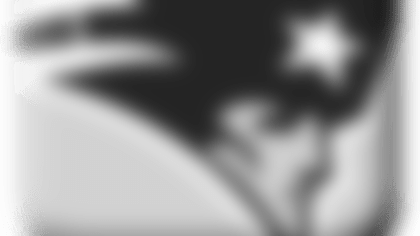 I'm not quite sure how it keeps happening but Rob Gronkowski continues to find himself virtually uncovered deep down the seam at least once per game. That led to a 43-yard reception early in the blowout and allowed the tight end to top the 100-yard mark (101) despite finishing with just four catches. The Jags did manage to keep him out of the end zone, so there's that I guess. Tom Brady didn't need to focus on Gronkowski in this one as he received balanced contributions from his pass catchers. Julian Edelman had a quiet eight catches for 85 yards while Danny Amendola added five for 39 and a touchdown. Lewis chipped in with five catches for 30 yards and James White took his place in the second half and added four for 26 more. Newcomer Keyshawn Martin made his Patriots debut and recorded three catches for 33 yards and a touchdown. Brady finished an efficient 33 of 42 for 358 yards and the two touchdowns while once again enjoying solid protection behind his young offensive line. Oh, and the Patriots scored on all nine drives.
When the Jaguars ran: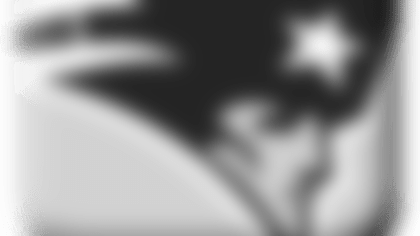 Run defense was one area of concern for the Patriots defense over the first two weeks. It was not a problem against Jacksonville. Rookie T.J. Yeldon has been getting a lot of carries for the Jags but has thus far been unable to do much with them. He was featured early and often against the Patriots but never shook free for any substantial gains. He finished with 33 yards on 11 carries with a long of just 8. Alan Branch, Sealver Siliga and various combinations of linebackers stymied him and the rest of the Jags ground game all day. Overall Jacksonville finished with 57 yards on 20 carries, which translates to a paltry 2.9 yards per attempt. For a team that wants to play ball control and keep it on the ground, the Jags never stood a chance with that type of production. Of the Jags 17 running plays (not including Blake Bortles scrambles), only seven resulted in gains of 4 yards or more or a first down or touchdown. It was a solid performance by a front seven that allowed 5.7 yards per carry over the first two weeks of the season.
When the Jaguars passed: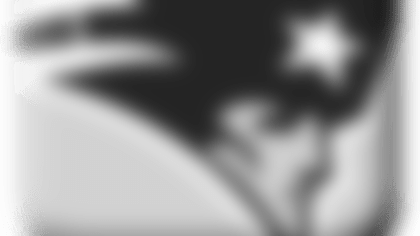 Bortles has some apparent skills with good size and arm strength. He struggles with his accuracy, however, and that was a problem for the Jags passing game all afternoon. The visitors had opportunities to make some plays, especially early on, but Bortles either misfired or his receivers let him down – most notably on a potential touchdown in the end zone that went through Corey Grant's hands. But more often than not Bortles just wasn't able to get the ball where it needed to go. He completed 17 of 33 passes for 242 yards and a pair of late touchdowns after the outcome had long been decided. He also tossed a horrific interception that proved to be the final nail in the coffin late in the first half. Trailing just 13-3, he overthrew an open Marcedes Lewis and Devin McCourty showed great hands to pick it off. A short time later the Patriots tacked on a touchdown to make it 20-3. Malcolm Butler and Duron Harmon did get beat by Allen Hurns for a 59-yard touchdown, and Justin Coleman, who replaced the inactive Bradley Fletcher in the lineup, surrendered a 37-yard completion to Allen Robinson. Deep balls continue to be a problem.
Special teams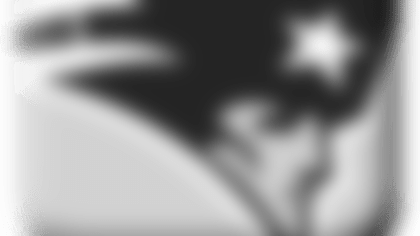 Stephen Gostkowski set an all-time NFL record by connecting on his 423rd consecutive PAT. He added two more to run the streak to 425 without a miss. He also tacked on field goals of 46, 20 and 46 yards. His consistency remains one of the true strengths of the team. Ryan Allen never punted but the kick coverage was outstanding with Gostkowski opting for higher kicks that enticed Grant to try his luck out of the end zone. He averaged just 20.5 yards on two attempts. The Jags tried to fake a punt from deep in their own end while trailing 37-10 in the third quarter but the Patriots were ready for it. Brandon Bolden did a nice job of stretching Grant wide and captain Matthew Slater held the running back to just a 2-yard gain, well shy of the 8 yards needed to move the chains. On a dominant afternoon of football for the home team, the play was just one example of the differences between the teams at this stage of their development.