For years, the McCourty twins and their efforts in the community have been split. They have, however, covered more ground, with Devin holding down the fort in New England, while Jason worked in Nashville and Cleveland.
In their home state of New Jersey, Devin and Jason join forces for 5Ks and football camps, but on Oct. 22, the McCourtys came together for their first big event in Boston -- the annual Tackle Sickle Cell Casino Night.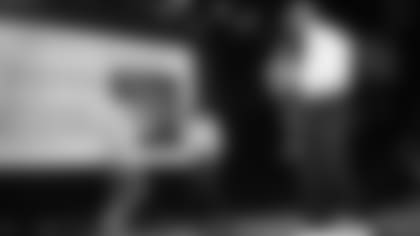 "I don't know what to expect next. I'm following behind Dev every step. I don't know which way to go in the building," Jason joked before the event. "I'm excited to be able to come to this city and do some stuff in the community. Dev has been holding this event down."
"I told him just don't ruin the night, and everything will go well," Devin said.
Tackle Sickle Cell is a campaign with Embrace Kids Foundation the twins started after watching their aunt battle the disease. The goal of the night is to raise money for Boston Medical Center and Next Step, as well as put a spotlight on those fighting the blood disorder, one that is often overlooked and underfunded.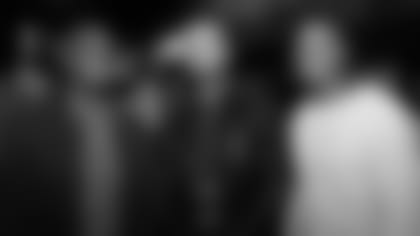 "I always say the best part of the night is when you see some young adult go up there on stage and tell their story, tell their testimony, what they go through," Devin said. "I think that really opens the hearts of everyone that walks in this room, not to see us, not to see our teammates, but to hear the story of someone struggling to get through different things. Every year I've done it, that's always been the best part of the night. I can't wait for that part. I think people come here wanting to have fun but also realizing the bigger picture."
Among those in the crowd were Devin and Jason's teammates.
Patriots tend to show up big for one another. When a teammate hosts an event for a cause they care about, there is no shortage of teammates walking through the door. Matthew Slater, Dont'a Hightower, David Andrews, Duron Harmon, Kyle Van Noy, Phillip Dorsett and Eric Rowe were among the Patriots representing at the casino night.
"I always tell people, being here is more than what you see on Sunday," Devin said. "Guys truly care about each other, care about the things we're interested in. Any time you hold an event I think it shows our true brotherhood."
"That's what it's all about," Jason continued. "Teammates, brothers being able to support one another on and off the field."
You can learn more about Tackle Sickle Cell here.