FOXBOROUGH, Mass. - The Kraft family and New England Patriots Charitable Foundation's Myra Kraft Community MVP Awards place a spotlight on those who give their time to help others and exemplify leadership, dedication and a commitment to improving their communities through volunteerism. Each year, the Kraft family and the New England Patriots Charitable Foundation host the awards program as part of the ongoing Celebrate Volunteerism initiative in honor of Myra Kraft's example of being a lifelong volunteer.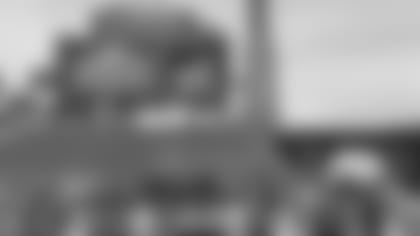 On June 9, 26 volunteers were recognized for their contributions at a luncheon and awards ceremony at Gillette Stadium. Each Community MVP received grants for their respective nonprofit organizations. Fifteen New England-based organizations were presented with $5,000 grants in honor of their volunteers' work. Ten others received grants of $10,000 and one grand prize winner was presented $25,000.
"It is truly inspiring to hear the incredible stories of each Myra Kraft Community MVP Award winner," said Patriots Chairman and CEO Robert Kraft. "Every volunteer has such a unique story about how they got involved in their community and it is very touching to learn about their impact. These individuals are making a lasting impact on a daily basis and we are excited to have the opportunity to thank each of them for their commitment. This is truly one of my favorite programs and I know Myra would be proud of the work each of these volunteers are doing."
On hand to congratulate the award winners was Patriots Chairman and CEO Robert Kraft, New England Patriots Charitable Foundation President Joshua Kraft, Patriots and Pro Football Hall of Famer and Patriots Executive Director of Community Affairs Andre Tippett, and Patriots players including linebacker Jerod Mayo, tackle Nate Solder and kicker Stephen Gostkowski.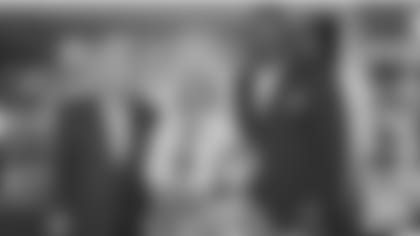 Susan Canning of Westield, Massachusetts was selected as this year's $25,000 grand prize winner.
"Being recognized as a recipient of the Myra Kraft Community MVP award validates the importance of our work in the community and continues to bring awareness of sudden cardiac arrest in youth," said Canning. "This is such an incredible honor for me and the KEVS Foundation."
In 2011, Canning lost her son Kevin to sudden cardiac arrest at the age of 19. She managed to turn her grief into a way to positively impact others by creating KEVS Foundation in honor of her son. Canning raises awareness of sudden cardiac arrest, teaches CPR and AED classes and raises funds to help donate AEDs to local schools and fields.
"Susan's dedication and tenacity encourages our volunteers to forge ahead and continue to spread awareness of sudden cardiac arrest in our youth," said Dr. Michael Willers from the Children's Heart Center of Western Massachusetts and Medical Director for the KEVS Foundation. "She turned her unimaginable grief with the loss of her son into lifesaving action.  Her selection for the Myra Kraft Community MVP Awards program helps to increase awareness of sudden cardiac arrest in young adults and recognizes the countless hours she gives in memory of her son Kevin."
This past year, the foundation taught CPR skills to more than 3,800 students and donated more than 20 AED units. Canning helped coordinate more than 900 heart screenings last year and as a result of her screenings, several children have been diagnosed with previously undetected heart conditions.
Canning volunteers tirelessly while also working a full-time job and serves as a constant advocate for sudden cardiac arrest. She has presented several bills to senators and continues to dedicate her time to ensure that no parent experiences the same loss that she did.
"Volunteering, to me, is a way to give back and help others through my life experiences," said Canning. "It is my hope and desire to give back to families, to help prevent losing another young soul due to sudden cardiac arrest. I'm just so blessed to have a strong community to support my mission and Kevin to guide me to do the right thing."
The 2015 MVPs represent all six New England states, a variety of nonprofit organizations and range in age from 17 to 83 years old. The Kraft family and New England Patriots Charitable Foundation received a record number of applications this year from nonprofit organizations looking to recognize their outstanding volunteers. Nominations open each spring and the awards are open to all nonprofit organizations in the New England region. For more information on these awards, please visit www.patriots.com/community. 
2015 MYRA KRAFT COMMUNITY MVP AWARD WINNERS