3 Decisions That Have New England In AFC's Driver's Seat:
1) Signing Darrelle Revis (instead of Aqib Talib)
Aqib Talib is good, sometimes very good. Darrelle Revis is great. Everybody loves a nice Mustang. But smaht, experienced folks understand that a Mustang isn't a Ferrari. Aqib Talib hit free agency at a time where the market was doling out great money. The Patriots decided to pass on Talib's number, and instead got the real thing as well as the right to in-house evaluate the merits of offering a long-term deal for one of the highest paid positions in the game. Equally impressive, they got great at the same rate that Denver got good...11.5 million 2014 dead cap dollars. That is smaht squared.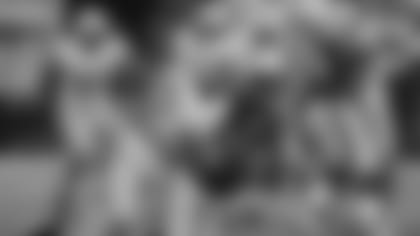 Revis' "bad" games amount to a handful receptions and a ridiculous overreaction. The other options at this rate have games (albeit few) where they get outplayed. That doesn't happen to Revis. He's been the calm trench coat worn by the game's best wide receivers in 2014, which has been his style since I first saw him as a teammate in NY.
Football people shaded from the glare of media hype understood Revis was in another class than the 2014 free agents cornerbacks...all NFL cornerbacks for that matter. But he was somewhat older and playing in NFL purgatory in Tampa, so a monster commitment would ideally warrant a long look, not a knee-jerk investment. You can go the risky route and shop for your bride in a catalog, or you can live with them for a year and make a better decision.
The Patriots have their guy in the building serving the dual purpose of top-flight cornerback play and in-house free agency evaluation. They not only get to see how he plays, but also how he works, how he affects the other players in the room, how healthy he really is behind the scenes, and what he inevitably wants after tasting something he's never had (winning). This is the best of both worlds...Coup City for the Patriots. It's easily their best move this season, and amongst the best they've ever made.
2) Signing WR Brandon LaFell (instead of Emmanuel Sanders)
The LaFell vs. Sanders thing was one of the more annoying off-season Patriots debate topics. If you have to check a stat sheet to figure out if you agree with this selection, you're bound to miss the point, so maybe just skip to #3...
Who-wanted-who-first talk aside, the Patriots got this one right in the end. They got an offensive asset equal to the Sanders option, but in a body-type that was much more needed on the roster, with more position flexibility, at a reduced rate. That-there folks is the perfect Patriots Christmas list.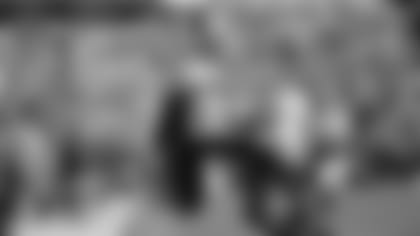 Brandon LaFell is the productive big-bodied WR that fans and this organization have pined for in New England for years. The Patriots have a long history of smaller wide receivers being highly productive; from Troy Brown, to Deion Branch, to Wes Welker, to Julian Edelman. But that big, complimentary piece has been harder to find. Brandon Lloyd was very productive in his short stop in New England, but he didn't have the same frame as LaFell. In the injury absence of say, a guy like Aaron Hernandez, Lloyd couldn't slide down and fill the same role. Lafell can. He's a very similar body type match to the team's current pass-catching TE, Tim Wright.
This is a catch-and-run offense, with players like Vereen and Edelman excelling once they get the ball in their hands. LaFell's physical blocking coupled with his high productivity and versatility make him a slam-dunk better option for this team than the otherwise enticing Sanders would've been.
Another reason LaFell made so much more sense for this team is a giant nail in the coffin in this debate. Aaron Dobson was a promising big-bodied wide receiver the team had invested in the previous season with a 2nd-round pick, but he had a serious foot injury that the team had eyes on all off-season. LaFell was a lowish-dollar veteran free agent with a similar physical makeup that could provide insurance in the event that Aaron Dobson was nagged by injuries. Which is exactly what happened.
Sanders' final stat tally is spiked by the absence of Denver's usual 2nd-option, Julius Thomas, for 1/4 of the regular season. If numbers on a piece of paper are what move you, LaFell's numbers would've likely spiked at a similar rate if Gronk had missed the same amount of time. There's no doubt of that. Most importantly, it's not the numbers on the stat sheet that define the final value of the move. It's the production and the terms, the flexibility, the fit, the insurance. LaFell has given the Patriots all those things for HALF the cap commitment.
For one Emmanuel Sanders you get the cap knock of Brandon LaFell and Brandon Browner. Case closed.
3) Retaining Veteran O-Linemen Dan Connolly & Ryan Wendell
One of the more poorly conceived off-season talking points in 2014 was that the Patriots should "go all in and get Brady more weaponz!" There are many problems with that Madden Football line of reasoning, but I'll stick with the most common "how to" element of going out and purchasing these high-priced pass catchers:
The Pats should just cut Dan Connolly and Ryan Wendell and draft their replacements, using the savings on a high-priced "weapon."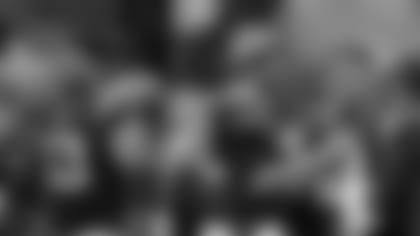 There would be a little more than $5.5 million in savings by dropping the two veterans, so just move them on down the road and make the team better or something. The glaring problem with this line of reasoning is pretty simple. OFFENSIVE LINEMEN ARE WEAPONZ FOR A QUARTERBACK! I'm sorry for yelling (not really).
If the first four weeks of the Patriots' season didn't teach this blindingly obvious and constantly forgotten football fact, I don't know if anything ever will. You don't rob from the offensive line to pay pass catchers and magically make your offense better. It. Doesn't. Work. That. Way.
Both Dan Connolly and Ryan Wendell have been critically important to holding this Patriots offense together during the turmoil and change that came with the decision to make the cap-clearing trade of stud veteran Logan Mankins. Their versatility has been critical throughout this season. Wendell, who's been a center all of his professional career until this year, has been a surprise solid starter at right guard. And Connolly is the one guy on the roster that really stabilized things when all the experimenting at left guard proved to be going nowhere.
The Patriots did spend two fourth-round picks on future offensive linemen, and thankfully, Bryan Stork was ready to contribute this season. Cameron Fleming looks like a rookie offensive linemen. There have been plenty of positives with Fleming, but he still has a long way to go to be an everyday player at the level of dependability of Connolly or Wendell.
If the advice to drop Connolly and Wendell to go get TB12 a "weapon" had been followed, this offensive line would very likely be a wreck right now, and the team wouldn't be in the position they're in.
Retaining both of these veteran offensive lineman is the kind of decision that wouldn't have been made by people outside Patriots football. And for fans, be extra-happy those people aren't actually making the decisions for your team.
*FootballByFootball.com is a football analysis website providing unique player-writer generated content; owned & operated by experienced football players. *