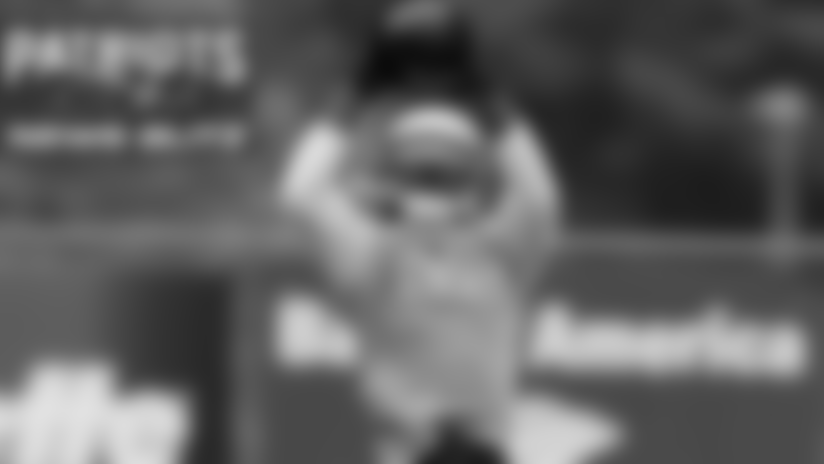 Mike Reiss of ESPN Boston writes that Patriots second-year wideout Josh Boyce is looking comfortable with the team's offense during OTAs.
"Often referred to as 'JB' by quarterback Tom Brady and teammates, Boyce now feels he is playing faster, a result of having a better understanding of the offense," adds Reiss. "The touchdown catch from Garoppolo on Thursday provided some on-field evidence of that." READ MORE>>
Erik Frenz](http://www.boston.com/sports/football/patriots/extrapoints/2014/06/whatwevelearnedatpatriotsotas.html) of Boston.com writes that Julian Edelman has once again looked like the Patriots top receiver during OTAs.
"It is noteworthy that Brady hasn't been locking in on Edelman throughout practice, instead spreading the ball around to Kenbrell Thompkins, Josh Boyce and Danny Amendola," adds Frenz. "So far, though, Edelman is the clearcut top receiver on the field." READ MORE>>
Phil Perry of CSNNE.com writes that former free agent DT Kevin Williams has signed with the Seattle Seahawks after visiting with the Patirots last Thursday.
"The 6-foot-5, 311-pounder will be 34 years old in August but he may have provided New England with some depth on the interior of its defensive line given that Vince Wilfork, Tommy Kelly, Dominique Easley and Armond Armstead -- the last three were not spotted at Thursday's OTA -- are all returning from injury," adds Perry. READ MORE>>