Chris Houston, Arkansas (5-9, 185)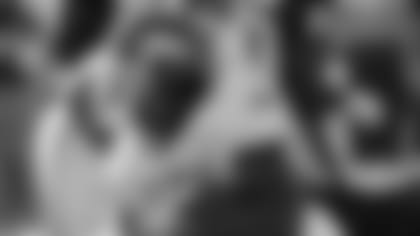 Strengths: Houston is blazing fast and has great leaping ability. He really closes well on the ball and if he picks off a pass, he's usually off to the races. Houston is only 185 pounds but he plays much bigger than that. He's strong and extremely physical at bumping receivers off the line. On tape, Houston manhandled bothRobert MeachemandSidney Ricewith his jam technique. Last year Houston held first-round prospects Meachem,Dwayne JarrettandDwayne Bowe** to a combined 14 receptions for 168 yards and one touchdown (Arkansas plays primarily man-to-man coverage, so Houston was defending these receivers by himself most of the time). He also does a very good job of covering kicks on special teams.
Weaknesses: Houston doesn't have many weaknesses in coverage. The only thing you can really penalize him for is sometimes he takes a chance when he doesn't need to but all the great corners are aggressive. Houston makes many more plays on the ball than he does getting beat for a touchdown. The other negative with Houston is he needs to be more physical against the run. At times, he misses tackles he should make near the line of scrimmage.
Overall: Houston is the best cornerback available this year in my opinion. He has all the physical tools to be a shutdown corner in the NFL, including having a nose for the football. He doesn't get fooled often and makes a lot of big plays. Some might think Houston is just a workout warrior and his draft stock is rising because he had a great Combine but that's not the case. They have a name for those people. They're called Tim Shaw. Houston has the strength to jam bigger receivers at the line and the speed to run with quicker wideouts down the field. His overall skills are very impressive and Houston played his best against the top receivers he faced last year. I expect Houston to be one of the top two corners picked on draft day, which means he should be off the board relatively early in the first round.
Draft Projection: First round
Darrelle Revis, Pittsburgh (5-11, 204)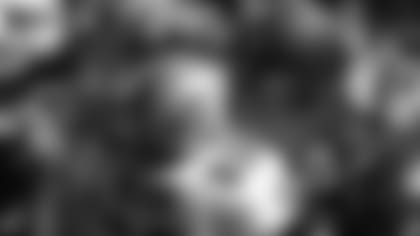 Strengths:** Revis is a smart corner who does a good job of baiting the quarterback. He has a lot of confidence in his game. Revis is such a good athlete that he makes things look easy on the field. It's hard to put into words but Revis just has that "it" factor about him. He has the mentality of an NFL corner and a knack for making big plays. He's tough to beat deep because Revis usually has solid position, making it hard for receivers to get to the ball. Revis is dangerous in the open field once he intercepts a pass. He has good awareness and field vision. Revis is a physical corner who plays like a safety against the run. He's also a dangerous punt returner, adding to his impressive resume.
Weaknesses: To be honest, Revis doesn't have a lot of holes in his game. He doesn't have blazing speed but his instincts on the field help make up for that because he's usually in good position. Revis is solid in pretty much all facets of his game, although he does struggle against taller receivers sometimes. He doesn't have the makeup speed that Houston possesses but overall Revis is a polished, consistent cornerback.
Overall: There are many differing opinions regarding the top four corners in this draft but I think Houston and Revis are clearly the top two. Revis does a great job of sticking to receivers and is a tough player to fool. He reads routes well and usually beats the receiver to the ball. Very few teams threw his way last year and that's why he doesn't have the eye-popping numbers. However, Revis is a corner that rarely gets beat and those guys tend to stick around in the NFL for a while. With all his football intelligence and physical tools, Revis should be able to come right in and contribute as a rookie.
Draft Projection: First round
Aaron Ross, Texas (6-0, 193)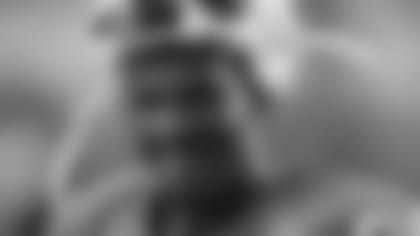 Strengths:Ross made a ton of plays at Texas and a lot of that has to do with his gambling nature. Ross has theDeion Sanders**-mentality where he's always breaking on the ball trying to make a big play. He was known as a cover corner in college but Ross is much more physical than he's given credit for. He has no problem coming up and laying the lumber. Ross plays well against taller receivers because of his great leaping ability. He has all the physical tools to become a solid starting corner at the pro level. Ross is also a very dangerous punt returner and an overall playmaker in general.
Weaknesses: As Ross himself admitted at the Combine, one of his greatest strengths is also one of his weaknesses. While Ross makes a lot of plays breaking on the ball, he can also get beat deep when he guesses wrong. Ross agreed that he gambles a little too much and sometimes that costs both him and his team. He's physical for his size but Ross still needs to get bigger and stronger if he wants to hold up against the elite NFL receivers. He gets in trouble sometimes when he has to turn and run with receivers downfield. Ross relied a lot on his God-given natural ability in college, so he still needs some work on his technique and overall coverage skills.
Overall: Ross is the real wild card out of the first round cornerback prospects. He certainly has the physical skill and demeanor to be a good corner in the NFL. However, Ross also has to work on not taking so many chances. It paid off for him most of the time at Texas but in the NFL – facing quarterbacks like Tom Brady and Peyton Manning – being overly aggressive can be costly. Ross is a notch below Houston and Revis right now and battling Hall to be the third corner off the board in my opinion. He's the classic boom or bust player.
Draft Projection: First round
Leon Hall, Michigan (5-11, 193)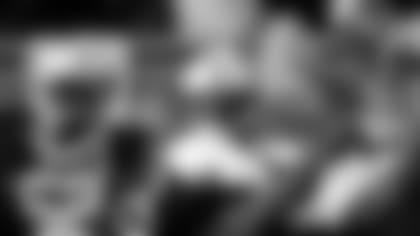 Strengths:** Hall breaks on the ball extremely well. He gets his head turned around and locates the ball while it's in the air, something a lot of corners – even many at the NFL level – don't always do. Hall is a very sure tackler, especially against receivers in the open field. He reads the quarterback well and does a good job of coming off his man to make a play on the ball. Hall plays with good technique and is really tough to beat on shorter routes. He's an experienced, technically sound corner.
Weaknesses: Unlike Houston, Hall struggled against the better receivers he faced last year. Both Ted Ginn and Dwayne Jarrett had their way with him late in the season. That's the biggest question mark I have with Hall. Led by Alan Branch and LaMarr Woodley, the Michigan defensive front dominated in almost every game the Wolverines played. However, the two times they didn't (Ohio State and USC), Hall got lit up like a Christmas tree. Even though he recorded an impressive 40-time at the Combine, Hall lacks elite football speed and can get beat deep, despite usually playing off receivers.
Overall: Even though he struggled at the end of his senior season, Hall had a productive overall career at Michigan, so that can't be overlooked. I think Hall is a decent prospect but a bit overrated. In my opinion, he's not worthy of being one of the top 15 picks in the draft. I think Hall is going to be a pretty good pro and warrants being selected in the first round, but I would take both Houston and Revis over him for sure. Hall is a solid cornerback but I don't see a lot of room for upside. He's probably better suited for a Tampa 2 system. I don't think Hall will ever be a shutdown-type corner in the NFL, although, he should be a decent starter in the right system. He kind of reminds me of Brian Kelly of the Buccaneers. Not a premier player but a solid, consistent starter and there's certainly nothing wrong with that.
Draft Projection: First round
Marcus McCauley, Fresno State (6-0, 203) – McCauley isn't a bad player, he's just not a very good cornerback. I actually think he could move to safety in the NFL because of his aggressive style of play. McCauley has the size and toughness to play safety but not the instincts to be an effective corner. Despite having great timed speed, McCauley gets beat deep a lot. He's a big hitter but has trouble jamming quicker receivers at the line. He doesn't have fluid hips and that hurts him when he tries to turn and run with receivers downfield. McCauley gave receivers way too much cushion and allowed a lot of completions in front of him. Quarterbacks just picked McCauley apart with underneath routes. He did make those receivers pay once they caught the ball, which is why I think he would be more productive as a safety.
McCauley was benched during his senior season on a team that went 4-8. That can't bode well for him in terms of becoming a Patriot. Fresno State head coach Pat Hill is good friend with Bill Belichick and runs his team similar to how Belichick runs the Patriots. McCauley just doesn't look comfortable as a cornerback. He may have great computer numbers but a guy like Cal's Daymeion Hughes is a much better corner because of his instincts and intelligence on the field. As a second or third round selection, he would be a good pick, especially if the team that drafts McCauley is planning on moving him to safety. However, as far as McCauley being a first round selection, forget about it.
This is Darnell Bing all over again. A couple of draft sites have this guy going in the first round to generate a buzz but trust me – much like I pleaded with people last year about Bing – McCauley is not a first round talent. Right now he's a good athlete who may have to switch positions in the NFL (much like Bing did). If a team selects McCauley in the first round, it would be a monumental reach but I don't expect that to happen. Look for McCauley to get drafted in the middle of the second round at best.
The bottom line is McCauley was benched on a bad team as a senior and more importantly, he played in 51 career games at Fresno State and only had 22 pass breakups and four interceptions. I'm sorry but that just isn't the resume of a player who deserves to be selected in the first round.
Fred Bennett, South Carolina (6-0, 196) – A lot of people have e-mailed in asking our opinion of Bennett. I don't really care for him and think he's an average prospect at best. Bennett gets beat way too often and doesn't appear to possess good instincts or awareness on the field. He doesn't really have good ball skills either. Bennett has trouble locating the ball in the air and allows receivers to make the catch over him, even when he has position.
Bennett plays really sloppy and makes a lot of mistakes in coverage. The better receivers in the SEC really took advantage of him. He's a good athlete with impressive physical tools but when you see him on the field, he looks lost at times. Bennett showed good speed by catching Tennessee's Robert Meachem from behind but it was after he got beat for a long reception, of course. Bennett also doesn't provide much in terms of run support.
I thought Bennett was one of the least impressive prospects I saw this year. He flashes some promise every now and then but not enough to garner a second or third round grade, where Bennett is likely to be drafted. I would much rather have Maryland's Josh Wilson, Cal's Daymeion Hughes or Tennessee's Jonathan Wade in that area of the draft. In my opinion, Bennett is a second-day pick and likely a career backup in the NFL.
Jonathan Wade, Tennessee (5-10, 190) – Wade is a guy we all love here at PFW. I think he's the most underrated corner in this draft. He's projected to go in the third round and if New England doesn't pick a cornerback early, Wade would be a nice selection in Round 3.
The thing that really impresses me with Wade is his physical style of play. He's very good at coming up in run support. I think Wade is the best tackling corner in this year's class. He breaks on the ball extremely well, showing great instincts on the field. Wade has the ability to bait the quarterback into thinking the receiver he's covering is open, even though Wade is sitting back waiting for the ball to be thrown. He has great leaping ability and really defends bigger receivers well. Wade's timed speed carries over to the football field, so even if he gets beat off the line, Wade can make up a lot of ground in a hurry.
Wade began his career at Tennessee as a receiver and while he's already a pretty good cornerback, he still has a lot of upside. He needs some works on his technique but Wade has the swagger and physical tools to be a very good pro corner. Wade had his best year as a senior and I think he's just starting to reach his potential. If he lasts into the third round, Wade could be one of the steals in this draft. A very underrated cornerback prospect.
C.J. Gaddis, Clemson (5-11, 203) – Gaddis is one of the more physical corners we saw on tape. With his size and aggressive style of play, Gaddis has the ability to play either cornerback or safety in the NFL. He causes havoc near the line of scrimmage, making a lot of tackles in the backfield. Gaddis also displays good ball skills in coverage. He may be a better fit at safety because sometimes his aggressiveness hurts him at corner. Gaddis has good speed and a lot of potential. As a mid-round pick he's an intriguing prospect because of his versatility and overall physical ability.
Gaddis is similar to McCauley in a lot of ways. The reason I like Gaddis and not McCauley is because of value. If you told me I could get McCauley in Round 4 or 5, I would be all over him. However, McCauley could go as early as the second round and that's just too high for him in my opinion. Especially when a team can draft Gaddis two rounds later. There's very little difference between the two players. Gaddis is going to be a nice mid-round selection for some team on draft day and that team could very well be the Patriots because he can help a defense in a lot of different ways.
DeAndre Jackson, Iowa State (5-11, 193) – Jackson is another mid-round prospect I'm extremely high on. He's one of the most athletic corners available this year and he really has a nose for the football. Jackson showed great instincts on tape. He's quick to react to the ball and knocks down a lot of passes. Jackson is a good tackler who doesn't mind taking on bigger blockers.
Jackson is a player who could be a real steal because he's coming off an injury. He tore his ACL last year and missed the second half of his senior season. If Jackson didn't get hurt, he might have been a second round prospect but now he could slip to the fourth or fifth round. That's great value for a player with Jackson's physical skills.
Besides being an impressive cornerback, Jackson is also an exceptional kick returner and special teams player. He's someone who is always around the ball and is very similar to another former Cyclone, Ellis Hobbs. Keep an eye on Jackson if he's still around during Day 2 of the draft. Since he may not be 100 percent when the season starts, there's a good chance he'll slip into the fifth round area. If he comes back fully healthy from his knee injury, Jackson has the ability to go from mid-round draftee to starting NFL cornerback.
Houston, Revis, Ross, Hall – If the Patriots decide to go cornerback in the first round, one of these four players will be their target. My guess is at least two of them will be off the board by pick 24, limiting New England's options. The best fit for the Patriots out of this group could be Revis. He's a physical player with good ball skills and could still be around when New England is on the clock. Either way, Patriots fans should be happy if the team comes away with any one of these four players.
Wade – I really love this guy's game. He does everything you want out of a cornerback. Wade comes up and cracks ball carriers in the running game, while sticking to receivers like glue in coverage. My guess is Wade will be selected in Round 2 because of his physical skills but if he's available when the Pats draft in the third round, he would be a heck of a pick.
Daymeion Hughes, Cal (5-10, 190) – Hughes was once considered to be a possible first round selection but that went out the window after he ran poorly at the Combine. Hughes isn't blazing fast but his football speed is better than his timed speed. Plus, he's extremely intelligent and has some of the best instincts of any corner in this draft. Hughes really has a good grasp of the receivers he plays against and what kind of routes they like to run. That allows him to break on the ball and make a lot of plays, despite his lack of speed. Watching him on tape, many times Hughes would beat the receiver he was covering to the ball because he knew where the pass was going before the intended target did.
These are the kinds of players the Patriots usually hit big with in the middle rounds. Hughes is a smart guy who can come right in and contribute to an NFL team. He may not ever be a premier corner but he has the ability to be a steady No. 2. While a lot of guys are track stars in shoulder pads, Hughes is a football player who understands the game. Getting a player like Hughes – who had 13 interceptions in his last two years at Cal – in the third round (If he last that long) is good value and would help add some depth at cornerback for the Patriots.
Gaddis – A versatile player who can line up at either corner or safety. Gaddis will probably slip in the draft because he doesn't have a pure position in the pros but the Patriots are attracted to players like that. Belichick will find a way to get talented players on the field, especially in the secondary. Gaddis could start off as a reserve defensive back and special teams demon, with the potential to be a starting safety or corner some day.
Jackson – In my opinion, Jackson is one of the most intriguing players in this draft. He has all the physical tools to be a very good NFL corner. However, his ACL injury might shy some teams away from him. Still, Jackson is a ballhawk in the secondary and an explosive kick returner. If he's on the board in the middle rounds of the draft, the talented Jackson could be reunited with Hobbs in New England. He's a very good corner with a lot of upside.
C.J. Wilson, Baylor (6-1, 196) – Wilson is a guy who really stood out to us when we watched all the defensive backs. He's a versatile player who lined up at both safety and corner in college. Wilson was a real playmaker at Baylor and showed good ball skills on tape. Belichick has selected a lot of players from Baylor during his coaching career. Wilson is a guy who can come in and play special teams, while adding more depth at defensive back. Late in the draft a team is looking for a playmaker with some upside, and I think Wilson possesses both of those qualities.
Overall Position Analysis
I really like this class of cornerbacks. I think teams will be able to get quality prospects all throughout the draft. Houston, Revis, Hall and Ross all deserve to be drafted in the first round, and most likely will be. Hughes, Wade, McCauley, Josh Wilson (Maryland), Eric Wright (UNLV) and Tanard Jackson (Syracuse) are all solid second and third round prospects that have the ability to be starters in the NFL. The thing that makes this cornerback class so deep is the quality of the second-day prospects. Players like Jackson, Gaddis, Wilson, David Irons (Auburn), Michael Coe (Alabama State), Travarous Bain (Hampton) and Bo Smith (Weber State) have outstanding talent for corners that will most likely be selected after the third round. There isn't a can't-miss corner in this draft but from top-to-bottom there are a lot of very good players for teams to choose from out of this group.
*Note: PFW will be doing a draft blog, starting a few days before the draft kicks off. We'll be posting our thoughts on everything draft related, including all the bad picks made by the Buffalo Bills. Fans are welcome to participate by posting their opinions as well. The blog will be updated non-stop during the draft, so be sure to check it out. A link to the blog will be on Patriots.com, so everyone will be able to access it easily. *
To read other position breakdowns go to: