As we celebrate Thanksgiving with family and friends, and John Madden cuts into yet another "turduckhen," we must give pause to cite those things about following America's game that we enjoy. Most, but not all of these, are technology-driven creations that make pro football fandom unique.
-Breaking Viewing Records. Last year, Sunday Night Football was the most-watched "show" on TV, beating out Big Bang Theory and other non-sports entrants. This year, 18 of the 20 most watched shows so far are NFL football broadcasts, spanning multiple days/nights with an average audience of over 20 million. America's game reigns as America's TV sport.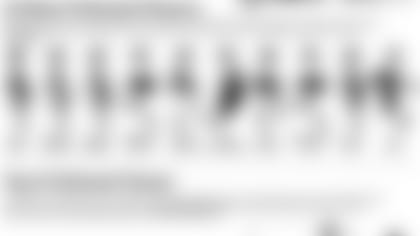 -Going Mobile**. The league's fledgling NFL Now app has extended live and on-demand video by team, player and in general in all directions. Though it's available for laptops, tablets and connected devices, it's most widely used by fans with mobile devices.
Since launching in August, fans have visited NFL Now from over 17 million devices, ranging from computers, smartphones, tablets and connected devices, according to the league. What's trending? See the latest (Week 12) in the infographic, compliments of the league.
-NFL Sunday Ticket Online. Though it's only available in select situations in three cities and to some students in 10 U.S. colleges and universities, it's hard to imagine it not being more widely available down the road, especially if the AT&T-DirecTV merger is approved.
-AT&T-DirecTV merger. If the deal goes through, AT&T execs have publicly pledged to make NFL Sunday Ticket available to 100 million (close to all) its wireless customers. Expect a coveted offering like Sunday Ticket to be at the forefront of new programming from AT&T. U-verse?
-Thursday Night Football. Though some of the matchups have resulted in one-sided contests, the NFL deciding to split the game inventory with CBS made more games available to a wider viewing audience. Growing the games beyond the league's NFL Network is a smart move.
-Wearable Technology. Whether it's shaded with built-in HD cameras or head mounted GoPro unit, these devices and others let the league to capture all types of captivating, birds-eye type video that could be made available to fans in future seasons, and/or between them.
-4K Ultra HD (UHD) TV. It's just a matter of time (and money) before this higher definition TV movement picks up steam and is accepted by sports content owners. Live sports, beyond the NFL's current use of it for referee-reviewed sideline plays, is coming. Learn about UHD now.
-New and Improved Game day Apps. You don't need a shiny new venue to justify improving the fan experience on game day. The Patriots have proven that with an upgraded Patriots Gameday Live app that helps fans from the time they get ready to head to the stadium all the way to their seats, onto the Internet, to concessions and back to the ride for the drive home.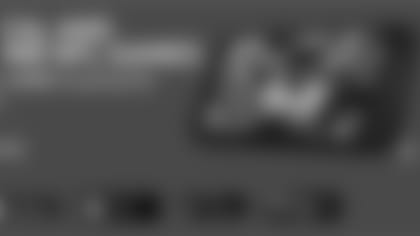 -NFL Mobile**. If you are a Verizon Wireless customer, the app is great, allowing you to stream your local team's game on Sunday, as well as Sunday Night, Monday Night and Thursday Night. If you aren't, you wish you were one, or that the deal between the league and the service provider wasn't exclusive.
-Fantasy Football advances. DirecTV introduced the Fantasy Zone channel this season for Sunday NFL Ticket subscribers. It's the fantasy version of NFL RedZone but for those seeking ASAP info on the players and defenses they chose for their teams. Fantasy football programs have also launched on sports TV channels.
-Over There. And though fans overseas are out of sight, literally, they aren't out of the minds of NFL content and technology execs. These real fans of American football can sign up for NFL Game Pass and/or NFL Rewind to watch games streamed live, or on-demand after they conclude.
-Next-Gen Football Stats. Be thankful for Radio Frequency Identification (RFID) technology as it's fueling the creation and use this season of a series of next-generation game stats made available from players having units in their equipment. It's pretty cool to know how fast in MPH your favorite receiver ran after the catch to the end zone.
-TV Antennas. Yes, TV antennas. They are affordable, evolved and enable fans without cable TV to watch free over-the-air live game broadcasts in their residences or at their stadium-adjacent tailgates in HD. Some are more powerful than others to grab the signal. And the NFL is thankfully big on broadcast TV.
-Aereo Files for Bankruptcy. We aren't grateful for this end to a promising live streaming startup last week, but hopefully broadcasters learn a lesson from the challenge this upstart gave broadcasters who needed a win in the Supreme Court to prevail. Aereo created a cloud-based broadcast-to online-streaming of OTA signals offering. It used dime-sized antennas and a DVR feature for about $10 a month. Aereo taught the masses much about innovation in broadcasting. Let's live and learn.
-CDNs – The Video Delivery Workhorses. Be very thankful that CDNs arose in the late 1990s to help websites and others deliver high volume content at peak periods (rather than have a website get knocked out) and optimize delivery of live and on-demand video to the masses without compromise the viewing experience. Without them, your NFL content viewing options would be seriously limited.
-Year-round NFL. America's game and sport are far more than seasonal with only a few gaps in the action to be filled to keep fans engaged worldwide. Post Super Bowl sadness is likely on the way out as NFL Network (and ESPN to some extent) continue to crank out compelling original programming that can help bridge the gaps while showing us an added dimension of the game we follow. We also give thanks to NFL Films for building a huge warehouse of coveted, non-game content over the decades.
-Tech Takes Center Stage. If you take all of the above collectively, plus the emergence of sports science for player conditioning, training and safety, a strong case can be made for 2014 as the defining year for NFL and technology. As the league and NFL both evolve, expect them to become tightly intertwined giving rise to more innovations in the years ahead.
Be thankful for the above, time with family, a great meal and a holiday full of NFL games.
Apologies if you've nodded off by now from the Tryptophan in your turkey.
Bob Wallace is a technology journalist with over 30 years of experience explaining how new services, apps, consumer electronic devices and video sources are reshaping the world of communications as we know it. Wallace has specific expertise in explaining how and why advances in technology, media and entertainment redefine the way football fans interact with the league, teams, players and each other. He's the Founder of Fast Forward Thinking LLC.