Depois de concluído o treino de quarta-feira, o Departamento de Relações Públicas do New England Patriots divulgou a lista dos jogadores que estão em dúvida para o jogo de quinta-feira frente ao Houston Texans. Entre os sete nomes mencionados na lista está o do quarterback Jimmy Garoppolo, grande impulsionador das duas primeiras vitórias dos Patriots e que saiu no início do segundo período frente a Miami devido a uma lesão no ombro.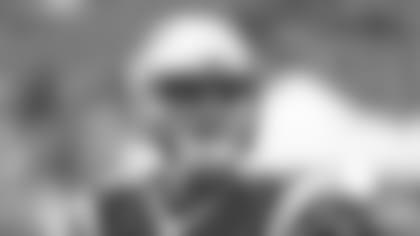 Garoppolo foi mencionado como sendo "Duvidoso", termo que na linguagem da NFL significa que existem 75 por cento de probabilidades que não jogará frente a Houston.
Mas, numa entrevista concedida na quarta-feira à tarde à 98,5 The Sports Hub, a estação que dá os relatos dos jogos dos Patriots, quando o treinador Bill Belichick foi questionado sobre a possível indisponibilidade de Jimmy Garoppolo, a resposta não esclareceu nada.
"É uma boa pergunta," respondeu Belichick. Mas, no que se refere à altura específica em que a decisão será revelada, Belichick limitou-se a dizer que "poderá ser tão cedo como [quarta-feira] à tarde, ou tão tarde como [quinta-feira] à noite quando divulgarmos a lista dos inativos. Teremos que ver como é que tudo se vai passar. Sempre que tu tens uma semana curta como esta, há sempre alguns jogadores que estão doridos e a trabalhar para poderem regressar. Exatamente como é que eles vão estar antes do início do jogo na quinta-feira à noite, muitas vezes não se sabe senão na quinta-feira. Temos que esperar para ver como as coisas correm."
Mas, não obstante as palavras de Bill Belichick, decerto destinadas a criar dúvidas que possam prejudicar a preparação da defesa de Houston, tudo indica que Jacoby Brissett se vai estrear como titular.
Do lado dos Patriots não há pânico. Brissett passou toda a pré-temporada com a equipa sabendo que ia ser o suplente de Garoppolo nos primeiros quatro jogos devido à suspensão de Tom Brady e como tal compreendeu que teria que estar preparado para assumir o comando da equipa caso ocorresse, conforme sucedeu, qualquer lesão. 
Devido a isso, participou nos jogos de pré-temporada e passou muitos treinos ao lado de Brady e Garoppolo a observar a forma como estes se preparavam e analisavam a defesa adversária.
Quem é Jacoby Brissett?
Foi o nonagésimo primeiro jogador escolhido no draft deste ano, na terceira ronda, vindo da Universidade Estadual de North Carolina.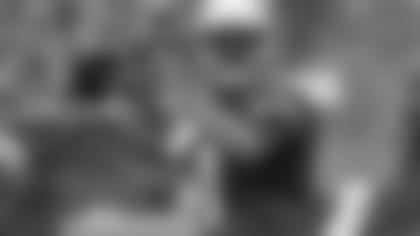 Começou a sua carreira universitária na Florida em 2013, tendo-se depois transferido para a Carolina do Norte. Participou em 26 jogos, 15 dos quais terminaram com a vitória da sua equipa.
Segundo os olheiros que o seguiram na Carolina do Norte tem um braço forte, mas a parte mecânica, a preparação mental, designadamente a intuição de compreender o que se passa à sua volta durante as jogadas, a chamada leitura do jogo, e o jogo de pés, ou seja como inclinar o corpo e a movimentação no momento do passe, eram áreas que precisavam de ser trabalhadas. 
Em resumo tem um potencial enorme mas ainda tem muito trabalho pela frente.
No passado domingo quando entrou para o lugar do lesionado Jimmy Garoppolo, o coordenador ofensivo dos Patriots, Josh McDaniels, decidiu aumentar o número de jogadas de bola corrida, algo que saiu relativamente bem devido ao acerto de LeGarrette Blount. Os passes feitos foram curtos e de pouco risco e a sua mobilidade evitou problemas.
Tornou-se evidente que Brissett foi melhorando com a passagem do tempo e no terceiro período completou três de quatro passes num drive que foi culminado com um touchdown the LaGarrett Blount. Ao todo Brissett completou seis de nove passes, totalizando 92 jardas. Igualmente impressionante foi o fato de ter gasto apenas uma média de 2,13 segundos para lançar os seus passes, minimizando dessa forma a eficácia da pressão da defesa adversária.
O Que Eles Disseram
"Vi muitos [aspectos] positivos," disse o coordenador ofensivo Josh McDaniels ao comentar a exibição do jovem quarterback frente a Miami. "O Jacoby é um rookie que não tem qualquer experiência de jogo e no entanto quando entrou no jogo - ele teve postura e serenidade, inicialmente geriu bem a situação. Depois tivemos oportunidade durante o intervalo de falar sobre algumas coisas que queríamos fazer na segunda parte e penso que ele aproveitou as oportunidades."
"Eu penso que ele tem feito um bom trabalho durante toda a pré-temporada e em algumas das oportunidades surgidas durante os treinos e [nos jogos de preparação] com os Bears e os Saints," acrescentou o treinador Bil Belichick.
"Boa postura, toma boas decisões debaixo de pressão, e quando eu digo pressão, quero dizer quando tem adversários à sua volta. E não estou só a falar de blitzes, mas dos adversários no bolso [pocket] à sua volta, dos adversários no espaço que tentam agarrá-lo, se deve fazer o passe ou correr, qual a decisão que deve tomar. Por isso, ele teve muitas oportunidades de fazer isso desde que cá chegou e penso que tem feito um trabalho muito bom."
"Ele é grande. Eu diria que foi uma das coisas que se destacou para mim no draft, um jogador de 235 libras [107 quilos]," mencionou Bill O'Brien, treinador do Houston Texans. "Oferece-nos um desafio porque não temos muito filme sobre ele a nível profissional. Tens que recuar no tempo e ir ver algumas coisas [dos tempos] do N.C. State, e coisas do género...sei que ele vai estar bem treinado. Eles [os Patriots] fazem um grande trabalho a treinar a posição de quarterback. Tenho a certeza que ele vai estar preparado."
"Ele está numa boa equipa. Não vou muito nisso, de dizer que ele é apenas um rookie, porque os rookies também podem estar em campo e fazer coisas tremendas. Como podem ver, o Dak [Prescott, do Dallas Cowboys] está a fazer grandes coisas em Dallas. É uma daquelas situações em que nós vamos preparar-nos para o enfrentar como se ele fosse um jogador que poderia fazer coisas más contra nós," revelou Jonathan Joseph, cornerback dos Texans.
"Uma coisa, se tu jogas aqui, o Bill [Belichick] diz no início do ano, 'isto não é a universidade. Isto não é uma bolsa de estudo de quatro anos. Cada semana, tu precisas de estar cá e preparar-te e treinar e entrar em campo como se estivesses a lutar pelo teu trabalho'. É essa a atitude aqui, e eu acho que [o Jacoby Brissett] tem-se preparado e feito tudo que ele tem que fazer, como todos os outros na equipa," concluiu Devin McCourty. 
O que Jacoby Brissett pensa
Depois do jogo de domingo, Brissett reconheceu que "fiz o suficiente para ganhar", mas "obviamente tenho de melhorar."
Em relação à oportunidade que surgiu inesperadamente, Brissett avisa que "quando chega a altura, tens que ter a certeza que estás preparado. Tenho que estar preparado e entrar em campo e fazer o meu trabalho."
"É a mesma preparação todas as semanas", acrescentou Brissett quando lhe perguntaram se esta semana tem sido diferente. "Tem sido um processo de aprendizagem desde que cheguei aqui e vai continuar a ser. Estou apenas preocupado com quinta-feira."
É óbvio que o plano de jogo vai ser algo diferente caso se confirme que Jacoby Brissett será o titular a quarterback. Mas, conforme é timbre dos Patriots, ninguém tem segredos para revelar, a preparação é feita com a ideia de que tanto poderá ser Brissett como Garoppolo.
"Vamos elaborar um plano de jogo para eles e eles vão todos aprender as suas funções e vão estar concentrados no seu trabalho;" disse McDaniels. "O nosso processo de planeamento de jogo - há sempre coisas assim todas as semanas. Quem pode ou não pode jogar? Quem está ou não está suficientemente saudável? Quem pode ou não pode treinar no primeiro dia ou nos dois primeiros dias da semana, ou seja o que for, e isso acontece muito todas as semanas. Isto não é nada diferente para nós. Isto é, eu diria normal para a National Football League e nós lidamos muito com isso e temos planos de contingência em vigor e é assim que tens de treinar nesta liga, porque tu nunca tens a certeza de quem está ou não apto no fim da semana, e uma vez mais não te podes deixar afetar pelos coisas que não podes controlar."
Portanto o trabalho está feito, os preparativos acabados, resta esperar para ver quem vai jogar e quais as surpresas que Josh McDaniels tem reservadas para os Texans.