Whether it's the quiet pre-launch by DIRECTV of an online version of it magnetic out-of-market game package, or AT&T's plan to offer the football programming to wireless customers if it's bid to buy DIRECTV is approved, both parties want to vastly expand the audience for NFL Sunday Ticket games.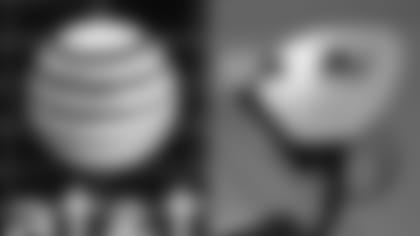 These two developments are raising eyebrows with fans of America's game while the NFL continues exclusive negotiations with DIRECTV, which is working to secure the captivating and cash-cow content before its current deal expires at the end of the 2014 season.
The two developments have likely contributed to the extended negotiations, which may have started focused on the satellite TV operator's longtime buy-my-TV-service-first-to-get-it approach with Sunday NFL Ticket. Breaking this limitation, and the AT&T deal, should make it available to a far larger – and ravenous - audience.
NFL Sunday Ticket Online – Where?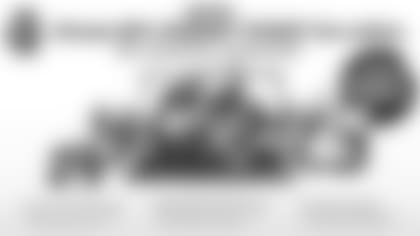 ](https://nflst.directv.com/DTVAPP/nflws/index.jsp)Both opportunities, however, comes with important limitations. First the online DIRECTV offer. It will initially only be available to those that can't get DIRECTV satellite TV service, aren't allowed to have a dish, students at 10 select college campuses, and fans in Philadelphia, New York and San Francisco.
And for now, the online version is available on mobile devices such as smartphones and tablets and on computers and gaming consoles, with prices starting at $199.99 a year for the live game package. There's no mention of connected TV's on the DIRECTV landing page that contains the basic info and much more. The third of three offerings, MAX, costs $329.99.
DIRECTV is adding an a new feature this year targeted squarely at the growing legions of fantasy football fans called Fantasy Zone, which is like the NFL Red Zone channel except that it provides plays and stats for those who are more interested in individual and squad stats of players often spread across multiple NFL teams than, or in addition to, the games themselves. Fantasy Zone is offered with the streaming service.
This could help those that buy NFL Sunday Ticket as some have noted that with the increase of Thursday Night Football games, subscribers to the package from DIRECTV actually get fewer live games than in the past. And red zone-type channels that offer extended highlights of all games, though not the full contest, are said in some circles to be taking away some of the content once-exclusive to NFL Sunday Ticket.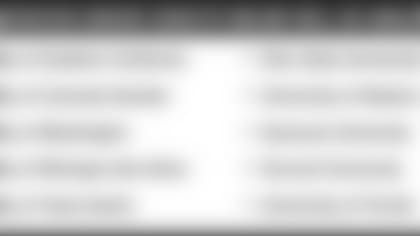 Beyond the expanded viewing opportunity, DIRECTV clearly wants to reach those most interested in out-of-market NFL games (without having to find a sports bar that will show their remote home team' games live) – college students without in-state addresses, and fans in the three huge NFL TV cities.
Limiting the package to those who are able to get the satellite TV service to begin with (those with a clear line of sight from dish-to-bird has limited DIRECTV's offering at a time when NFL viewing at its highest ever had been counterproductive. Last year, Sunday Night Football was the most watched TV show in the U.S. with an average 21.5 million viewers.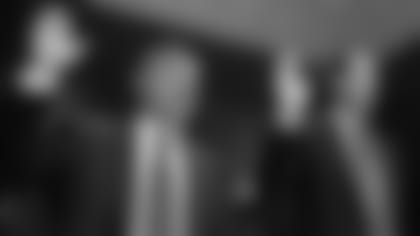 Of far greater impact (potential for now) is the pending acquisition of DIRECTV by AT&T for over $48 billion. Why? There are two larger-than-life reasons.
-First, AT&T has said it will stream Sunday Ticket to 100 million mobile wireless customers. Though contingent on AT&T receiving the green light from regulators to acquire DIRECTV, this discussed plan –presented and pitched last month to Congress, dwarfs the initial DIRECTV online option in terms of potential viewers.
-Second, hold onto something sturdy. AT&T has made DIRECTV's extension of NFL Sunday Ticket a contingency for the nearly $50 billion acquisition, meaning if DIRECTV fails to extend its deal with the NFL, AT&T can bail out of the deal. If that doesn't put the value of live football in perspective, perhaps nothing else will.
It's not crystal clear yet how AT&T would react if NFL Sunday Ticket was split among DIRECTV and another service provider and what role the ability to stream the coveted live content to AT&T's wireless masses is factoring in the DIRECTV-NFL negotiations.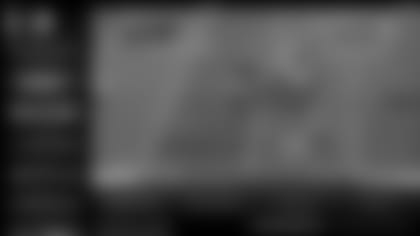 It's also unclear how AT&T's wireless rival, Verizon Wireless, will feel about the acquirer's mass mobile plans given that Verizon's NFL Live app currently delivers Sunday night, Monday night and Thursday night football games to its subscribers. That number of games in increasing but pales in comparison to NFL Sunday Ticket in terms of total live games available to fans.
When negotiations on an extension began between the NFL and DIRECTV began fairly long ago in TV time, it looked as if the process would end with the satellite TV provider keeping or losing the live game package with questionable impact on fans of pro football.
Now, however, with a DIRECTV acquisition-in-progress and the standalone online NFL Sunday Ticket due to launch after Labor Day, it seems far more is in play and at stake with the very real possibility that the next few months of talks and actions could reshape the near and far-off future of this and other NFL game properties.
So, as always, stay tuned!
Bob Wallace is a technology journalist with over 30 years of experience explaining how new services, apps, consumer electronic devices and video sources are reshaping the world of communications as we know it. Wallace has specific expertise in explaining how and why advances in technology, media and entertainment redefine the way football fans interact with the league, teams, players and each other. He's the Founder of Fast Forward Thinking LLC.