For the umpteenth time this season, the New England Patriots proved that they are never out of a game until the very last second has ticked off the clock.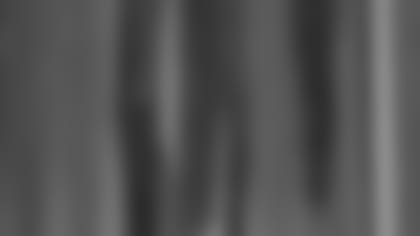 ]()
            The Patriots put themselves into the AFC Championship game with yet another unbelievable performance, one that saw them rally from a 10-point deficit en route to a 16-13 overtime victory over Oakland. Kicker Adam Vinatieri showed he can kick in any situation under any conditions.  

With 32 seconds left in regulation, Vinatieri ran on the field to try a 45-yard field goal. Snow was everywhere and the field conditions were awful. Vinatieri nailed a line drive that went right down the middle. The only question was whether it would have the distance.
"We were pushing the envelope a little bit there," Vinatieri said. "I was hoping as I kicked it, but it looked pretty good. Once I saw it was long enough, it was time to be happy."
Adding to the pressure of Vinatieri's game-tying kick was a sack of Brady on third down. With no timeouts, the Patriots had to set up the biggest play of the season without a chance to stop the clock.
The game-winning kick was much easier for Vinatieri. New England received the overtime kickoff and started at its own 34-yard line. Tom Brady drove the team 61 yards on 14 plays, including a 6-yard pass to David Patten (8 catches, 107) on fourth-and-4, to set up a 23-yard attempt. With a solid snap by Lonie Paxton and hold from punter Ken Walter, Vinatieri sent the ball through the uprights, sending his team into the conference title game in the process.
"Adam, with that kind of pressure, man, what a job," said Ty Law, who, along with Otis Smith had a strong game against Oakland's Jerry Rice and Tim Brown. "I probably would never be able to understand everything that was riding on his leg. He came through again. Adam Vinatieri is my player of the game."
Making all the dramatics possible was a controversial call that went in the Patriots favor. With less than two minutes remaining and the Patriots trailing 13-10, Brady dropped back on first down from the Oakland 42. As he pumped his arm to throw he was hit by Charles Woodson, who knocked the ball loose, apparently forcing a turnover to end the Patriots season.
Upon replay however, the call was overturned and ruled an incomplete pass, giving New England new life.
"Obviously, what I saw on the field, I thought the ball came out before his arm was going forward, so that's why I ruled a fumble," Referee Walt Coleman said. "When I got over to the replay monitor and looked, it was obvious that his arm was coming forward. He was trying to tuck the ball and they just knocked it out of his hand. His hand was coming forward, which makes it an incomplete pass."
"That was a bullcall," said a visibly upset Woodson. "That was a bull_ call that never should have been overturned."
For the Patriots sideline, the wait for Coleman to rule on what he saw in the replay seemed to last forever.
"I thought it was over," Lawyer Milloy said. "Watching it live it happened so quick, but I thought it was over. I was saying to myself, 'There goes the offseason surgery. There goes all the work of the new guys from the different teams who came in; that was all down the drains. After bouncing back from the 0-2 start, it was all down the drain.
"I heard the crowd, looked up and saw the replay. I definitely caught a second breath. Right there I just knew we were going to win that game."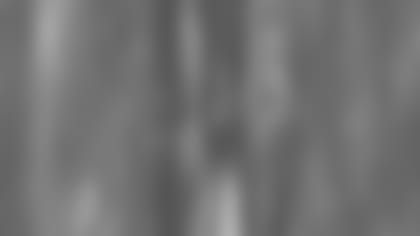 ]()
            The showing by Brady in the second half was nothing short of amazing. After completing just six of 13 pass attempts for 74 yards, Brady finished the game 32-for-52 for 312 yards. He also ran for the first touchdown of his career, New England only touchdown of the night.  

"Tom did a nice job of running the no-huddle offense," Head Coach Bill Belichick said. "We struggled quite a bit to move the ball consistently, but Tom did a good job in those conditions. Those are tough conditions, but you know when you get to this time of year and there is so much at stake, you've just got to be at your highest in terms of concentration and handling. We were a little concerned about that, but he came through there."
Such a performance was very unlikely, considering how both teams sputtered in the first half. Oakland capitalized on the first half's only trip to the red zone, getting a 13-yard touchdown pass from Rich Gannon to James Jett. But in the second half, with the Patriots reaching times of desperation, Brady and his receivers stepped up.
"I think a lot of times as a quarterback you get into a rhythm," Brady said. "You start seeing the coverage and configuration of their secondary, and you get comfortable knowing where the pressure is coming from.
"David Patten made some huge plays. [Jermaine] Wiggins (10 catches, 68 yards) made some huge catches. The offensive line protected. Troy [Brown] was big as usual. I was just so proud of everybody."
Next up with be the winner of Sunday's Pittsburgh-Baltimore game. If the Steelers win, the Patriots take to the road to fight for a spot in the Super Bowl. A Baltimore victory would mean one more show in Foxboro Stadium next weekend.
Belichick and his staff will start prepping for the AFC Championship game Sunday, but first he handed out big praise for the effort of his team.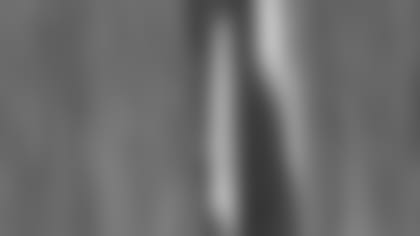 ]()
            "Those kids just left it out on the field tonight," Belichick said. "I can not say enough about those guys. They just will not quit."