The New England Patriots have filed a counter-grievance against cornerback Ty Law in effort to retrieve a prorated portion of the player's $14.2 million signing bonus, according to a report by *Boston Globe writer Nick Carfardo.
The report confirmed through Players Association general council Richard Berthelsen that the team filed the grievance Wednesday. The story quoted Berthelsen as saying he had never seen a case in which a team has filed a grievance against a player to retrieve a signing bonus.
''We look at precedence,'' Berthelsen said. "And there is none pertaining to this situation.''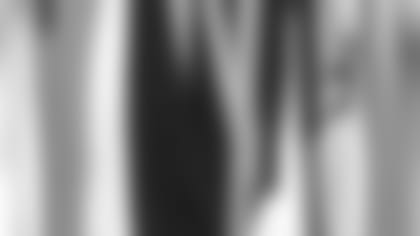 ]()
            The amount of the bonus the team is trying to retrieve is unknown. Law received the bonus as part of the seven-year, $50 million contract he signed prior to the 1999 season.  

The move comes nearly one month after Law's agent, Carl Poston, notified the Player's Association that Law was appealing a fine levied by the team. On Jan. 2, Poston appealed the fine that cost Law one week's salary, which amounted to $87,500. Law was fined after being caught in possession of the illegal drug ecstasy by US Customs officials at the Canadian border on Dec. 18.
Less than two weeks before making the appeal, Law had read a prepared statement to the media in which he said he would accept responsibility for what he had done.
"In the past six seasons in the NFL, I have always taken responsibility both on and off the field," Law said on Dec. 19. "I am here to give an explanation and also to accept responsibility of the incident in which I was involved after the Buffalo Bills game."
Law's troubles started when he did not fly back with the Patriots after New England's 13-10 overtime win in Buffalo on Dec. 17. Law and teammates Troy Brown and Terry Glenn did not want to fly in the blizzard conditions that night. They were allowed to stay behind on the condition that they were back in Foxborough in time for a team meeting the next day, but they did not.
After spending the night at a club in Canada, Law and Tania Edwards were detained by customs officials as they crossed the Rainbow Bridge in Niagara Falls, N.Y. at approximately 5:30 a.m. They were stopped because Edwards' license did not match the registration of the car she was driving.
*