The New England Patriots will open their annual training camp presented by Optum on Wednesday, July 23, when players report. The first scheduled practice will be on Thursday, July 24 at 9:15 a.m. on the practice fields located behind Gillette Stadium. The daily practice schedule throughout training camp is tentative and subject to change. Fans planning to attend practice are encouraged to check Patriots.com for last-minute updates or call the training camp hotline at 508-549-0001. Parking, admission to practices, admission to Patriots Fan Zone and rosters are all free.
Gillette Stadium offers ample parking for the thousands of fans who attend training camp practices and enjoy the family-oriented entertainment. Bleacher seating, located on the west sideline of the practice fields, will provide seating for thousands of fans with overflow seating for thousands more on a hillside in the north end zone.
Besides watching practice, fans attending training camp can enjoy other types of family entertainment, including the Patriots Fan Zone, an interactive, football-themed area open to fans of all ages. Located adjacent to the practice fields, Patriots Fan Zone features fun-filled activities and games, appearances by Patriots alumni and cheerleaders, concessions, and much more. When it comes to living your healthiest life, there is no offseason. In support of this year's training camp, Optum has created GameON! – an all ages experience that will inspire you to get ready for the NFL season. Join Optum at the Patriots Fan Zone on July 24-26 and August 12-13 where you can train like the team at a football training camp experience. Block, tackle and throw like a pro or cheer on your friends and family as they make their place on the leaderboard. GameON!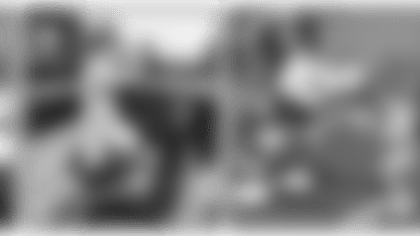 JOINT PRACTICES WITH REDSKINS AND EAGLES**
The 2014 season marks the third straight year that the Patriots will hold joint practice sessions with two different teams. The Patriots will conduct joint training camp practices with the Washington Redskins at the Bon Secours Washington Redskins Training Center in Richmond, Va., from Monday, Aug. 4 through Wednesday, Aug. 6. Those practices will lead into the team's 2014 preseason debut on Thurs., Aug. 7, at FedEx Field. The Patriots will host joint training camp practices on the Gillette Stadium practice fields with the Philadelphia Eagles at 2:00 p.m. on Tues., Aug. 12 and Wed., Aug. 13, prior to the 2014 preseason home-opener on Friday, Aug. 15 at 7:30 p.m. Those joint practice sessions will be open to the public.
Last season, the Patriots traveled to Philadelphia for joint practice sessions and then hosted Tampa Bay in joint sessions. In 2012, the Patriots held joint practice sessions with New Orleans prior to the first preseason game of the year and then traveled to the Buccaneers' headquarters for two joint practices prior to their preseason game that year.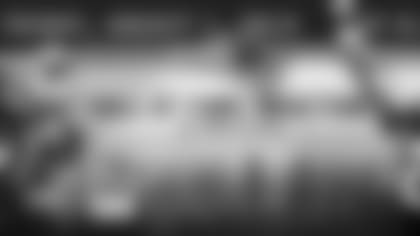 ](/node/198771)PATRIOTS 2014 HALL OF FAME INDUCTION**
The New England Patriots will host the team's 2014 Hall of Fame induction ceremonies for Ty Law on Friday, Aug. 1, 2014 at 4:30 p.m. on the NRG Plaza outside The Hall at Patriot Place presented by Raytheon. The event will coincide with the team's first in-stadium practice of 2014, which is an annual ticketed event for Patriots season ticket members and Foxborough residents at Gillette Stadium. In addition, Law will be honored during a halftime ceremony at the Patriots Thursday night game on Oct. 16 against the New York Jets.
RAIN POLICY
When the Patriots are forced to practice indoors due to inclement weather or poor field conditions, those practices will be closed to the public. For that reason, we stress the importance that fans visit Patriots.com/trainingcamp or call the training camp hotline at 508-549-0001 prior to every practice for up-to-the-minute changes in the daily practice schedule.
ROSTER REDUCTION DATES
The NFL roster limit during training camp is 90 players. The first mandatory preseason roster reduction date is Tuesday, Aug. 26, two days prior to the Patriots' final preseason game. On that date, rosters must be reduced to 75 players. On Saturday Aug. 30, rosters must be reduced to the regular-season limit of 53 players.
PATRIOTS PRESEASON TV NETWORK
The Patriots preseason games can be seen live on the Patriots Preseason Television Network, available in all six New England states and Hawaii. Affiliates are listed below. All games will be televised live.
-Massachusetts-
Boston, Mass., WBZ-TV Channel 4 (Flagship)
Springfield, Mass., WWLP-TV Channel 22
-Rhode Island-
Providence, R.I., WPRI-TV Channel 12
-New Hampshire-
Manchester, N.H., WMUR-TV Channel 9
-Maine-
Portland/Auburn, Maine, WMTW-TV Channel 8
Bangor, Maine, WVII-TV Channel 7
-Connecticut-
Hartford/New Haven, Conn., WCTX-TV Channel 59
-Vermont-
Burlington, VT., WCAX-TV Channel 3
-Hawaii-
Honolulu, Hawaii, KFVE-TV Channel 5
PATRIOTS PROSHOP
The Patriots ProShop will be open daily on all days that the public has access to practice. The ProShop is located on the northeast corner of the stadium below The Hall at Patriot Place presented by Raytheon. Fans attending training camp and parked on the west side of the stadium may access the ProShop via the staircase on the north end of the stadium. Times will vary depending on the daily practice schedule, opening at least 45 minutes before after each practice session.
PROHIBITED ITEMS
To ensure that all fans have a safe and enjoyable visit to Gillette Stadium for Patriots Training Camp, the following items are prohibited:
Animals, except service animals assisting those with disabilities.
Any alcoholic beverages
Beach balls
Bullhorns, air horns or other noisemakers
Coolers
Fireworks or pyrotechnics
Flags will be allowed, however flag poles over two feet in length will not be allowed.
Helium balloons
Illegal drugs or any other illegal substance
Laser pens
Video Cameras
Weapons of any kind (including knives)
Any other item deemed inappropriate by stadium management Fans are reminded to please leave all such items secured in their vehicles.
Individuals with possession of a prohibited item(s) may be denied admission to training camp, ejected, arrested and prosecuted. Prohibited items that are discovered at training camp will be confiscated.
CONCESSIONS
The concession stands at training camp offer fans a variety of food and drink options.
PARKING
Parking is free throughout training camp. Tailgating is not permitted in the lots during training camp.