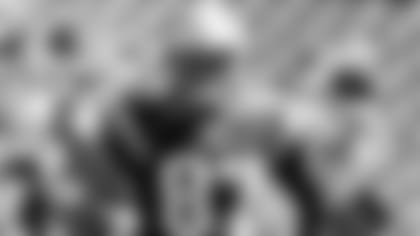 TIGHT END ROB GRONKOWSKI
(On if the varying schedule has been a nuisance thus far)
"I mean, it has been a little choppy from like the time between the games and stuff, the amount of days in between. But it's all good. I mean as an athlete, you've just got to know your body, how to treat it right, how to be prepared for the game coming up. This week, we've just got to put all the focus in now on Dallas. We've got a little time off, but it's go time now. We've just got to be focused, prepared, and studying up on the Cowboys for the weekend."
(On what has stood out to him about Jason Witten over his career)
"His consistency – he's out there all the time. He's barely missed any games in his career. He's basically played in every game, and his consistency out on the field, his production out on the field. He's always read to play. He's always ready to make a play. That's what's huge about this game, is going out there every single game, every single week, and going out there and competing at a high level."
(On if he knew Dion Lewis would be this good)
"I kind of knew. I've been telling a couple of my friends all the time like, 'Man this new guy we picked up man, he can move.' His quickness and the way he makes guys miss is just unreal. I wish I kind of had those moves. I always wish."
(On if there is extra studying to do at the tight end position)
"Oh yeah, you've got to be super smart, definitely. If I had to come in and learn what I know now my rookie year, I would definitely say I wouldn't have been able to do it. Just being here throughout the first six years, just studying the playbook more and more, you just expand your knowledge of the game, of the offense and definitely contribute to just going out there in practice every single day, learning new positions, learning where to line up and you actually understand the offense, the game of football a lot more knowing all the positions."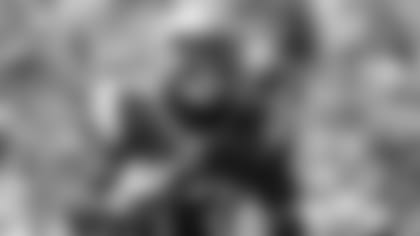 RUNNING BACK DION LEWIS
"There's a lot of movement up front. The front seven is really good, and they've got two great defenders coming back. And we've got a lot of work to do. It's not going to be easy."
(On if having extra job security changes his approach at all)
"No, not at all. Anything can still happen, so [I'm] just continuing to do what I've been doing, coming to work every day and just trying to get better."
(On what it means to him that he's been able to come here and contribute the way that he has)
"It means a lot. My teammates trust me, my coaches trust me, so all I can do to repay them is come in here and work hard every day and give them all I've got. So it's good that my teammates and coaches find me accountable."
(On the thought process behind getting a new deal done now)
"They gave me a chance. That's all I can ask for. They gave me a chance, so it's on me to repay them as well. They already showed a commitment to me, and now I've just got to honor it. They gave me a chance, and that's how I repay them."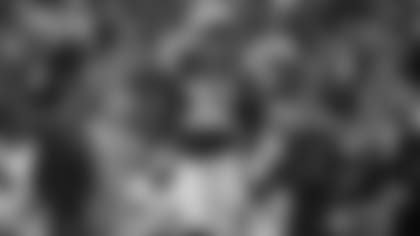 DEFENSIVE BACK DEVIN McCOURTY
(On the Cowboys offensive line)
"Yeah, obviously I'm not an expert at offensive linemen, but they do a great job. I think sometimes when you talk about offensive linemen, you only talk about the running game, but they do a great job also in the passing game of protecting the quarterback and giving him time to throw the ball. So obviously, we do a lot of different things on defense, so whatever the case is, myself or [Patrick] Chung or any of the other safeties who are involved, in the run game, we'll have to do a good job in that. But I think overall, we have to accept the challenge as a defense. Having a good offensive line helps them out in many different ways throughout the game, and it's going to affect us all."
"I think he's done a good job just taking charge of the offense. I think he's making sure he doesn't turn the ball over or make any bad plays, and I think that's the start of facing a good quarterback – just not having many opportunities to take advantage of their mistakes. I think he's done a good job, and then I thought last week, watching that New Orleans game, you  see [the] two-minute drive at the end of the game, him taking them down and getting a big touchdown. So I think with any quarterback or any player, the more you're out there each week, you can see he's starting to get more and more comfortable."
(On if it's more difficult to go against a team that doesn't really have a number one receiver)
"Yeah, but I think them as a whole, even when [Dez Bryant] was out there, they do a pretty good job of that. When you watched even earlier in the season, the Giants game, it's not just drop back and throw to Dez. When [Tony] Romo was in there, they did a good job of getting the ball to the open guys. That's why you see [Jason] Witten has a lot of catches and the backs have a lot because whoever is open, they're trying to get them the ball. So it's a little different, but I think when you play quarterbacks who understand that people are trying to take away a certain guy, they still do a good job of spreading the ball around."