Why not let Bailey Zappe do what he does best, pass to that great group of playmakers. I've watched him since he was 5 and he can pick apart defenses if given any time at all. Once he gets in a rhythm with the starting group, who he's barely been able to work with, you may see the future. Of course, I'm prejudice being his grandfather.
Mr. Zappe made my choice for the lead-off spot an easy one this week. There's nothing like having the support of your family to help you along the way. Obviously you don't have to be Bailey Zappe's grandfather to feel this way, as we will see throughout the mailbag. There are a lot of people who were intrigued by his debut and want to see more. Thanks for chiming in Mr. Zappe.
At Green Bay, third-string QB, running game working well but playing a more talented team, on the road, I think more risks should've been taken for a chance at victory near the end of the game. During OT, Pats stopped GB on their first possession, and, thanks to a nice punt return, got the ball back at their 49, with a decent chance to win the game. Unfortunately, the play calling was the typical run-run-pass, resulting in a three-and-out, giving the ball back to Aaron Rodgers and for the game winning drive. In my view, the coaches did not put the players in a good position to win the game, with such conservative play calling down the stretch, in what could've been quite an upset victory. Yes, Pats had a rookie third-string QB, but when the play calling is so predictable, the defense pretty much knows what is coming their way, and will have better success at stopping the offense. Thoughts?
I would disagree strongly that the coaches didn't put the team in position to win the Packers game, especially after Brian Hoyer went out and Zappe had to come off the bench. The coaches did a masterful job of protecting the rookie and making sure he wasn't asked to make too many plays that could have potentially put the ball in harm's way and in turn the game in jeopardy. The Patriots ran the ball effectively throughout the game and leaning on that aspect of the offense with the game on the line made sense to me. I didn't expect Green Bay to stop Damien Harris on that overtime drive because the Packers hadn't really stopped the running game all day long. In fact, I would have run it again on third-and-5, expecting to get at least a couple of yards and then would have run again on fourth down. The third-down pass was a bit hairy as Zappe left the pocket quickly, turned his back to the rush and eventually threw the ball into traffic. I feel there would have been more dangerous plays like that had the coaches asked him to do too much throughout the game. It's disappointing because the game was winnable, but I honestly feel the coaches did a great job considering the circumstances.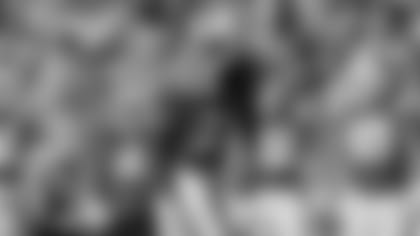 With the return of Tyquan Thornton, there has been discussion about possibly trading Kendrick Bourne. I think the better play would be to trade turnover machine Nelson Agholor. Do you think they could find a suitable trading partner and if so, what might they get back in return?
Obviously Agholor has been involved in some turnovers that have really hurt the offense so far this season. His two fumbles were unfortunate but somewhat understandable given the nature of the hits that caused him to lose the ball. No such excuse was readily apparent with regard to the interception he was involved with on Sunday as Zappe's pass hit him right in the hands. I don't feel he would have much trade value given his contract, and truth be told I don't really want to trade Agholor or Bourne at this point as injuries will almost certainly come into play. Already this season Thornton missed four game, Jakobi Meyers two and Agholor was limited to seven snaps against Detroit at least in part to a hamstring injury. I like having a stocked corps of wideouts to lean on going forward, figuring that in any given week there should be at least a few healthy bodies to lean on.
Some say Alabama QBs can be overrated because the receivers there make them look good but I wonder if Mac is suffering from being heavily rushed for the first time, since the Tide offensive line gave him a clean pocket so often. He looks frightened. Zappe also must have started many more college games. I think there's a QB controversy coming.
I think you raise a valid point with regard to Alabama quarterbacks, who obviously have the luxury of playing with supreme talent all around them. I have to think that's at least part of the reason some have struggled in the NFL. Whether that is a problem for Mac Jones is unclear. I don't feel there is a quarterback controversy at this point even though Zappe performed well on Sunday in his first career start. He has two turnovers (the interception obviously wasn't his fault) in two games and so far hasn't been forced to play from behind like Jones was in two of his three games. Jones did not play great in the first two weeks but despite the three interceptions against Baltimore I felt he was much better in that game. Let's wait a bit to see if Zappe can continue to be productive if his team falls behind by multiple scores. If Zappe continues to perform, or if Jones continues to throw interceptions when he returns, then we'll have to revisit this and make some different evaluations. So far I've been impressed with Zappe.
Thank you for picking my question! After seeing what Bailey Zappe has offered in the last 7.5 quarters, do you think Mac Jones will now feel some pressure? Not necessary from the coaches, but as a captain of the team, he should be self-motivated to feel it. And if games were to go south in the future, do you think BB will push the button midgame to see if Zappe is the real deal?
I realize it is a bit early but Zappe's pocket presence has impressed me.
I love the way this post was phrased – it is a bit too early and Zappe's pocket presence has absolutely been impressive. He moved around well on Sunday waiting for his receivers to break open, and he never appeared flustered by what was around him. I don't feel Belichick will be playing musical chairs with his quarterbacks when Jones is healthy enough to return. As long as he's healthy, I believe Belichick will stick with Jones.
So far this season one of the brightest stars on the offensive side of the ball has been running back Rhamondre Stevenson, whose style has developed brilliantly into a potent mix of both power and graceful footwork. To me it seems like he has purposefully been working on his composure when it comes to waiting for the space to develop and his cuts are becoming even more surgical as the season has rolled on. What is your take on his season so far, about how much he has been working at perfecting his craft and how it looks like a steal when it comes to where he was drafted by the Patriots?
I don't know about draft steals or anything like that but I believe Stevenson is the Patriots best offensive player and one of the best on the team overall. He is a great combination of speed, agility, power and elusiveness. He rarely goes down after the first contact and he's been consistently productive when given chances. On Sunday against Detroit we got to see him perform with a full workload after Damien Harris was injured. I like Harris' game as well, but I feel Stevenson is the better runner with more explosiveness to offer. I'd like to see more games like Sunday's where he's able to pile up 20-plus carries.
What does it tell you that the Pats put Hoyer on IR for a concussion? Rare that a concussion puts someone out for four weeks. Is it that they've given up on Hoyer as a backup? That Zappe has past him in the depth chart? Maybe that they'd rather play an injured Mac or even Garrett Gilbert if Zappe gets hurt?
Not to sound too snarky here but it tells me that Hoyer's concussion was significant. Not all concussions are the same so comparing Hoyer's to someone else's situation is meaningless. What I saw was a quarterback go off the field and immediately into the medical tent before heading to the locker room. Shortly thereafter he was ruled out for the game, which is definitely rare. I don't think his placement on IR has anything to do with any other player on the roster other than Hoyer. If he were healthy enough to be available, he'd have been active on Sunday. The concussion obviously prevented that from happening, so it's tough to tie up two roster spots to quarterbacks who won't be physically available to play. Obviously Jones will return to the lineup when he's healthy enough to do so, so putting Hoyer on IR made sense even if he's expected to be ready before four weeks are up. Based on what I saw in Green Bay, I'm not sure that will be the case.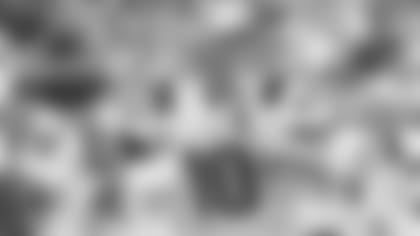 When is Bill going to give up on the turnover machine Mac Jones? He has benched everyone else for a single turnover and Mac does not make good decisions.
This is a mindset that has really thrown me for a loop this week. I have been somewhat lukewarm on Mac Jones during the early part of his career. I feel he's a good quarterback but I'm not sure he will someday be great. But that doesn't mean I don't feel he's worthy of being the team's starter. As a rookie he led the Patriots to 10 wins and a playoff berth. While he shouldn't get all the credit for that, he deserves more than his share. So far this season he's been asked to throw the ball downfield more often and the results have been mixed. He's made more big plays than last year but he's also thrown more interceptions. I don't feel like Jones is a turnover machine just because he threw five picks over the first three games. Right now he's dealing with a painful ankle injury that he's working hard to come back from. Let's not cut ties with the quarterback the Patriots drafted in the first round after just 21 games.
After watching Brian Hoyer and Bailey Zappe quarterback against the Packers, it seems clear that Zappe should be the Patriots No. 2. He led the team to OT against the Packers by being a competent game manager.
There's no question that Zappe will eventually move ahead of Hoyer on the depth chart, perhaps as early as next season, but what did Hoyer do wrong in his start in Green Bay to make you feel that way? Hoyer came out and effectively moved the team down the field and put three points on the board, completing 5 of 6 passes and keeping the Packers defense off balance. Over the next three quarters plus overtime, Zappe only attempted 15 passes and it was the running game that allowed the Patriots to remain competitive. Hoyer has much more experience and if he were healthy I feel he gives the team a better chance to win than Zappe. But Hoyer is not healthy so it's irrelevant at this point.
Isn't it time that the Patriots had a kicker who can regularly kick field yard goals over 50 yards and up to 60 yards? In the London game on Sunday both kickers kicked field goals that were over 60 yards. Against the Packers in overtime we could have had a go at a long field goal if we had a kicker who can kick long. Thus preventing a punt that led to the winning field goal for the packers in their game winning drive. What do you think?
Obviously having a kicker who can connect from long range is an advantage but it's not like 60-plus-yard field goals are commonplace. In that London game Wil Lutz made one from 60 and missed from 61. But not many kicks are even attempted from that range. I'd rather have a reliable kicker like Nick Folk, who rarely if ever misses from inside of 50 yards (he's now made 63 consecutive such attempts). Folk has been one of the team's steadiest performers over the last couple of seasons and the fact that he likely won't be asked to boom one from 60 yards out doesn't bother me in the least.
Glad Marcus Jones has fully taken over the returner role (made an instant impact) when do you think they allow him to take over Myles Bryant's role on defense?
Marcus Jones was integrated slowly during the offseason and training camp after coming off shoulder surgery so I wouldn't be surprised to see his role continue to expand. I was anxious to see him as a full-time returner and his first game handling punts did not disappoint. As for him getting involved on defense, I'm not sure if/when that will happen this season. I could see Jalen Mills and Jack Jones working on the outside together with Jonathan Jones perhaps moving back inside to the slot where he's spent most of his career. I also could see Marcus Jones, as you said, starting to get some on those reps. I don't think Bryant has been as bad as some have suggested. All defensive backs give up plays and he was victimized a bit by Randall Cobb in Green Bay. But he's been competitive and made his share of plays as well. I am with you with regard to the young guys though. Let the Jones boys play and work through some mistakes that should make them better players in the long run.
Do you really believe Mac Jones is the future of this team? Because I don't. He's in that mold of the other Alabama quarterbacks that haven't made it in the NFL. I truly believe in due time Bailey Zappe will take his place. What you think?
Again, I find it amazing that people are willing to write off Mac Jones after 21 games and are somehow convinced that Bailey Zappe is the future after two. Jones has grown as a passer in his short time as the Patriots starter and he needs to continue to learn what kinds of plays he can and can't get away with. That's part of the learning process for all quarterbacks. Am I convinced he is the future at the position? Honestly, I'm not sure yet. But I do like a lot of what I've seen from him since opening day last year. He's working the ball downfield more effectively and seems to be more in charge of the overall operation than he was last year. As for Zappe, I give him props for handling his duties relatively well in Green Bay but really all he was asked to do was hand the ball off to Damien Harris and Rhamondre Stevenson. I need to see much more before I can even weigh in on his potential.
Just wondering why in the world is Isaiah Wynn still doing in a Patriots uniform? There must a better player on the practice squad to replace him?
Wynn has definitely struggled so far this season. He's also struggled with injuries throughout his career so it's understandable why fans are upset about it. I think his struggles led Bill Belichick to sign Marcus Cannon and to insert him into the lineup for a period of time in the loss to the Packers. I expect Cannon to continue to push Wynn for playing time, and if Wynn doesn't improve I wouldn't be surprised if he moves to the bench completely. Whether it's been penalties or problems in pass protection, Wynn hasn't been sharp. I know the switch from the left side to the right hasn't been easy, but the Patriots needs more from him in the coming weeks. His play definitely improved in the Lions game, so perhaps that's a sign of better things to come.