Head Coach Bill Belichick
"First of all, I am really proud of our football team tonight. Always good to come to Indianapolis and win. I thought our guys played hard. Made a lot of plays. We left some things out there, but in the end we played well enough on all three phases to win and everybody contributed. We certainly got a lot of plays on special teams and offensively we had some runs and some passes that were good and we were able to move the ball to score 14 second half points, third quarter points to kind of take a lead there. Defensively, we got our hands on a lot of balls and we played pretty well in the second half so need to give our players a lot of credit, they played pretty well tonight and I think we still need to find a way to play better. We have a few guys banged up, we had a few people step in and do a really good job for us, taking several snaps of various positions so that was good too. Some of the guys contributed and stepped up when we kind of needed them."
What did you see on the fourth-and-3 play and talk about your special teams?
"That special teams group works really hard. We expected this to be a gadget game with onside kicks with some kind of a fake, fake punt or fake field goal. The punter ran a sneak against Tennessee a couple of weeks ago. So yeah it's something they have done in the past. We didn't know what the play was going to be obviously, but they went with a swinging gate type play and we went over the over shift and make sure we cover the inside part and be able to react to it. So it was good heads up play by our punt return unit."
Could you talk about Jamie Collins blocked kick?
"The Colts field goal protection they try to get really low and protect those guys from not getting knocked out of there by the defensive line. I thought we had an opportunity to go over the top of them and he made a great play on it."
You made a lot of adjustments throughout the course of this year, what adjustments did you make for today's game?
"We just got out leveraged by a couple of those crossing routes. We changed a couple of our calls in man coverage and mixed in probably more zone in those situations so we could keep the leverage on them, but that's something that they always do. They run definitely their share of crossing routes, close to a lot of explosive receivers the wide outs, the tight ends. So we just have to do a little better job at leveraging those. We did a good job of not getting the ball thrown too far down the field too often on any of those big plays. We had a good enough pass rush, did a decent job in the run game and played on third and fourth down for the most part."
Did you make it a point to get the ball to Rob Gronkowski more in the second half?
"No, it just kind of worked out that way. I'd say they went to a little more man coverage in the second half than they did in the first half. They started off in a lot of zone coverage and a decent amount of three-man rush early in the game. Then as the game went on it seemed like they went to less three-man rush and more man-to-man coverage."
How about the game that Malcolm Butler played?  It seems that they went after him a lot.
"He was on (Donte) Moncrief a lot, and T.Y. (Hilton) some so I mean they throw to those receivers. I think they throw to them no matter who's on them. I thought Malcolm competed well and made some plays. They have a good quarterback and they have a good receivers so it was a good battle."
What about the adjustments along the offensive line especially early when Marcus Cannon goes out of the game?
"Cam (Cameron Fleming) came in and Sea Bass (Sebastian Vollmer) flipped over. It's kind of the way we practiced it for that contingency. Unfortunately that's what came up and we had to go to it. Cam stepped in there and played really competitively with Sebastian over on our left side. Tackle is a critical position and I think we've had four guys play pretty well for us so far this year. It's not a position we want to keep losing guys at, but guys have stepped in and played well. Cam did a good job. Sebastian played well on the outside."
Were you pleased with the way that LeGarrette Blount ran the football?
"Yeah, I thought he ran well. I think we just left yards out on the field during the game. I don't think it was as consistent as what it could have been or what we needed it to be. We've just got to do a better job of coaching it and executing it. We got some out of it, but we could have definitely used more. But I thought LeGarrette ran hard."
Was the run/pass balance what you wanted it to be based on the game plan?
"We don't have a run/pass balance. We just try to score, and that's all. If we run, we run. If we pass, we pass. That's all. Our goal is to win. We don't have a certain number of plays."
Quarterback Tom Brady
Did you keep the football after the game, and if so, I was curious what that meant to you and what made you want to keep that football.
"I didn't keep it. It was a good win."
What did they give you defensively that gave you some challenges there, and how did you overcome it?
"Yeah, they played pretty good. I thought they did a good job in the run game. I thought they competed pretty hard. Our execution was off at times. So, it was a good win. I'm glad we won. It always good to win on the road. So we have a quick turn-around this week, division game, so it will be fun."
How good was it to get Rob Gronkowski involved in the second half? Seemed like you really got a rhythm going, and why was it so difficult the first half?
"Yeah, it's just that they have a good defense and they played well. They definitely did some things to challenge us, and we are going to have to adjust some things going forward. He is a big part of our offense, obviously getting him going. He got in the end zone, which was good to see. It's been a few weeks for him. So we'd like to get him in there more often. I thought we all could have done a better job tonight. We were not very good on third down, and I thought we left a lot of yards at certain points out there."
The scramble play where LeGarrette Blount caught the touchdown pass. One of the things you said in the offseason that you wanted him to get better in those types of situations to become an every down back. What have you seen from him in that particular role and at that particular play?
"Yeah, it was a great play. That ball is really not designed to go to him. He just kind of leaked out when he saw me scramble, and I got it to him and he kind of barreled into the end zone. So it was a really good play by him. It was a good scramble play. I thought we all kind of hung in there at different times and made some plays when the initial part of the play wasn't there, and adjusted a little bit and found a little room to get the ball into some spots. It wasn't too bad. On some of those plays I wish we could have done a better job than some others."
You guys didn't run the ball as much against these guys as you have at times in the past. Is that based on their improved run defense or do you guys just like your matchups in the passing game?
"I'm not sure. I'll have to review it, but I thought we could've executed a lot better in a lot of phases — run, pass, everything — so that's what we'll try to do."
You had Gronkowski uncovered on that touchdown pass. Is that something when you see him uncovered at the line of scrimmage that you're saying to yourself, 'Okay, I'm going to have a shot here?'
"Yeah, we talked about that was a good opportunity and it was a play-action fake and the linebacker bit up pretty good, so Gronk was clean into the secondary. He's pretty dangerous because when he gets the ball in space he's hard to tackle. He made a good play on the free safety there and rumbled into the end zone, so it was a big play in the game."
I saw you kept two balls for a keepsake: one after LeGarrette Blount's touchdown run, and then at the end of the game you put the football in your helmet. Why two footballs?
Are they going to somebody else?
What did you think of the offensive line helping you a little bit? You had that change after the first drive after Marcus (Cannon) stepped in there and Cameron Fleming took over.
"Yeah that was tough. That was a big challenge. That's a part of the NFL. We had a great situations with three great tackles and then Nate (Solder) went down and then we brought Cam (Cameron Fleming) up. Then, I think, one series into the game Cam is in there. He did a good job, competed really hard. He was on the team last year and did a good job for us so we'll need to count on him. It's just a few moving parts there. We'll need time to settle in and see if we can settle those positions down and all make improvements."
Running Back LeGarrette Blount
Pretty satisfying feeling to come in here and take care of business especially when you guys really had to grind it out?
"Every win is satisfying. We worked hard this week and we prepared for them. We prepared for everything they've thrown at us, and they're a really good team. They have a great quarterback, they have great receivers, obviously, they have a great running back, and they have great eyes on defense, new faces, we had to prepare for them well, we got our way and we finally won."
After the fact was there any feeling among the players wanting to get this one specifically for Tom just based on everything that unfolded since that incident?
"We treated this like another game everybody prepared for it as we would do any opponent. Everybody was ready to play this game, we were excited about it, just like we would be excited about playing anybody else. So, it doesn't matter who it is but as long as we get the win I feel like we're satisfied with it."
A lot of people came into this game thinking that the Patriots were going to have another huge day on the ground, you did have that long touchdown run but how much of a different look from the Colts that made for a different game?
"Like I said, they had different guys on defense, their defense has gotten a lot better and they've been doing a lot of things right, obviously, to make their run defense a lot better, and they're good at it, they're a really good team. Their record doesn't speak for how good they really are. We had to grind out this win, we had to do it however we had to do it. We came out on top of it and we're excited, we're happy about it."
Were you prepared for that fake punt thing that they cooked up?
Also, the touchdown catch, we're used to seeing you take it in on the ground
"You know, it was just making a play, I saw Tom scrambling and I just tried to get open and he threw me the football and I got it in the end zone pretty much. It wasn't any miracle drawn up, you know, it was just football players out there playing football."
LeGarrette, I know you've been to hostile environments but given what had happened in the offseason could you tell that there was a difference in the atmosphere before the game?
"No. The past is the past, and we came in here prepared for this year's Colts team, and we practiced about that, and we practiced over everything that they've shown us, we've reviewed it, we studied it, and we made sure we had everything we had to do to come out here and prepare for whatever they were going to throw at us so anything in the past was the last thing on our minds."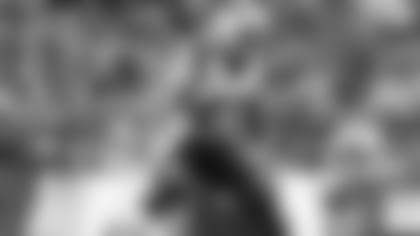 Defensive Back Nate Ebner
Have you ever prepared for something like that fake punt?
"We go over different things but specifically that formation, you know, you never practice exactly what you're going to get some times, you've just got to be ready to adjust and we did a good job on that play."
You talked about communication, and it seemed like there was a little bit of hesitation but then all of a sudden it lined up and you found, people got to the right spots?
"Exactly, that's exactly what happened."
Were you surprised that they did that at that point in the game?
"You know, not really they needed a play and I wasn't surprised they have a good special teams unit that keeps you on your toes and we just adjusted correctly in that situation and it worked out for us."
Wide Receiver Julian Edelman
Where you a little extra emotional after that touchdown?
"The work we put in during the week, we executed it. Tom (Brady) had great pocket presence and put the ball where it had to be and we were able to get in. It was a good touchdown. It was good."
What was going on with that failed punt play?
"I'm glad they did it. We got the ball back with great field position. We were alert and our guys went to where we had to go. Shame on them for trying that again."
Were you surprised they tried to pull that off at that point in the game?
"You know you're not surprised with anything how they play. They tried the onside kick and they did that. You know, Colts."
You must be pleased with the resiliency you guys showed after the first half.
"Yeah, we were able to answer. We left a lot of things out there. There are a lot of things we could do a lot better. We're going to get back to work on Tuesday and get prepared for the next game. We've got a division game coming up. This is a good win and all, but it's over and we're looking forward to getting back and playing again."
How much did you want to respond after that interception?
"You know I let TB (Tom Brady) down. That interception should be on me. The guy is playing great ball and it's unfortunate. No excuses. But we're going to have to get better next week."
Tight End Rob Gronkowski
What did you and the offensive line do to keep Tom Brady upright?
"We just had a lot of people filling in. They did a great job, the offensive line. Marcus (Cannon) went down. Nate Solder went down last week. You got to give credit to our line. They did a great job protecting Tom, and we did a great job running the ball too."
It seems like you guys stayed away from the tight ends in the first half and then started to target them in the second half.
"I mean it just is what it is. When my number is called, I just got to make a play. If it's not, I got to run a good route. That's why it's just a great game. It's a team game, and just got to go out there and do my job whether it's blocking or receiving, whatever it is."
What can you say about Tom Brady's performance?
"He did great. A lot of physical toughness, a lot of mental toughness and we just went out as a team and performed very well."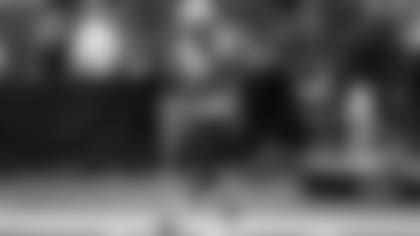 Cornerback Logan Ryan
In short yardage situations is there a part of you that thinks they are trying to get you to jump off sides?
"Yeah we were definitely alerted. They do a lot of trickery. We know that. We knew it was a big game for them they'd probably pull all the stops. That was a big situation on short yardage. We were definitely aware for the hard count and any type of gadget play they had. That's something we were prepared for."
Was that first onside kick attempt surprising?
"That's the type of team the Colts are. This is obviously a built up game. I think they recovered a couple of those last year and probably lead the league in those, so it's something we prepared for."
When it was 3-on-2 on the fake punt, did you think they were going to snap it?
"We weren't sure. We had to be ready for it. I didn't think they wanted to, but they did and we felt we had the numbers advantage in the inside so we were able to make the play before they were able to get it outside or whatever they were trying to do."
Were you surprised they didn't snap it earlier?
"I think there was a lot of confusion out there honestly. I didn't know what the goal of that play was but I'm happy that we were able to defend it."
Nate Ebner said that he was surprised they wound up snapping it – is that more of the surprise for you?
"Yeah, I mean, we were ready for it. I was like, 'Look, if they snap it, let's all go jump him and tackle him because I don't know how they're going to block three of us with one guy.' If they snapped it, we had an advantage there."
Did you guys make any major adjustments?
"We just had to calm down and just play better and win our matchups. That's something that we were looking to do and I think guys stepped up and kind of shut the environment out and shut everything out and just went back to playing football and playing with better technique. It was more of just take a deep breath and go out there and play. We needed to start winning. They were making plays early in the first drive and the first half. We knew that our plays were going to come."
Is it helpful to know your role game-to-game at this point?
"I'm always ready for everything. I think that's how my career has been, and I think that's how we are able to win because people don't know what we're going to do and who is going to be in. What defense we're going to run is kind of week-to-week. That gives us an advantage out there."