Steve Beauharnais, Linebacker**
(On his extended playing time)
"I just try to go out there and prepare hard, no matter if I got in there first or second. I'm just trying to make the most of my opportunities."
(On being able to contribute)
"Anytime I'm out there, it's always the opportunity of a lifetime, whether I'm in there with the two's, the three's, or the four's or whoever it may be."
(On his focus on this training camp)*
"My focus is just getting better. Obviously, I don't want to come back the same. That didn't work out too well last year. I'm just trying to get better."
(On if it's easier to pinpoint things to work on this year)
"That's why we have the vets around – guys like Jerod Mayo, guys like Vince [Wilfork] – who really teach us how to prepare and how important and how hard it is to win each and every week. I just take this very seriously and follow these guys. They're showing us the way."
(On his interception)
"First, I just want to thank [linebackers coach] Patrick Graham. He's helped me prepare, show me how to prepare like a professional. I recognized the formation that we went over, and I just had to step in front of it and just execute."
(On how it felt to have his recognition of a play pay off)
"It was good. It did pay off and I thank [Patrick Graham] a lot for it."
(On if he thought he was going all the way with the interception)
"I thought I was. I thought I was, but I guess I let my power strip go a little too early."
Stephen Gostkowski, Kicker
(On his 60-yard field goal)
"It was just good to get on a positive track making the first one. Sometimes the first kick is the hardest to make. And then we got the opportunity at the end of the half. That's the time you want to try a long field goal. The thing about trying a long field goal like that is there are no expectations. You go out there, and it's really a win-win situation. Nobody really expects you to make it, so it really puts your mind at ease. We hit a pretty good kick, and we got out there a little late, the play clock was running down, so I didn't really get to aim. I just kind of kicked it, and luckily the wind blew it enough to the left, a nice little draw, and it just fell in there. It was cool to see everybody getting excited and stuff like that. It was just a pretty cool experience. It was the longest kick I've ever kicked in a game, and it's nice to get an opportunity and take advantage of it."
(On the longest field goal he had made before this)
"The longest I've tried before in a game was [54], so this was really my first opportunity. You don't get too many as a field goal kicker and you've got to take advantage of them when you get them."
(On if he's tried a 60-yarder in practice)
"Yeah, any kicker in the NFL can kick a ball 60 yards, it's just kicking it straight and then when the pressure's on, it's a different story. The main thing is to just try not to over-kick because your adrenaline is running and you're going to get extra distance than you would get in practice, so I just tried to think of a nice, smooth swing – kind of like what I do when I golf when I actually hit the fairway. That's what I was trying to think of, and it worked out. I think most times I miss kicks because I try to kick it too hard, so sometimes it takes time to get the rhythm and timing down, but we had it going on tonight."
Chandler Jones, Defensive End
(On how encouraged he was by the defense's performance)
"It felt good. It felt very good to be out there with my teammates. Coach [Belichick] put us in great positions, we got some plays to execute and we out-executed [the Panthers]."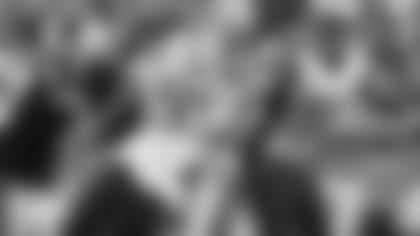 (On the defense having fun and playing aggressively)*
"[We] had a tremendous time. Football is fun. We're out there in the preseason, we get a chance to go against a different team. Whether it's in practice, going against the Redskins or the Eagles. We got an opportunity to go out in our third preseason game and execute and we went out and did a good job."
(On covering Panthers wide receiver Kelvin Benjamin on one play)
"It was something I worked on in camp. Kelvin Benjamin, he's a legit player. I've watched him in college and I saw a few glimpses of him tonight. He's a tremendous player. We kind of joked at the end of the play, like, 'Oh, that was a close one.' He was calling for the ball, so it was a good play. Hats off to our defense, we did a great job."
Tommy Kelly, Defensive Lineman
(On playing against the Panthers' offense)
"...You knew it was going to be a real good physical test, with how they try to run the ball with Cam [Newton] and DeAngelo [Williams]. So we really wanted to go out there and play good tonight."
(On how last year's regular season loss to the Panthers stuck in his mind)
"Hey, you can't help it. Coach [Belichick] is going to talk about it enough. When you get a chance to play against somebody who beat you the year before and then you play them in the third preseason game. Last year when we played in the third preseason game, we had a bad game against Detroit, so we just wanted to put a good game on tape."
Rob Ninkovich, Defensive End
(On if the 3-4 formation helps get quickness to the quarterback)
"I think as a defense you are always doing multiple things. Whatever we are in, as end of the line players like we are, our job is to stop the run at the edge and get some pressure on the quarterback. Whatever it is, we are going to play it to the best of our ability and try to help the team out."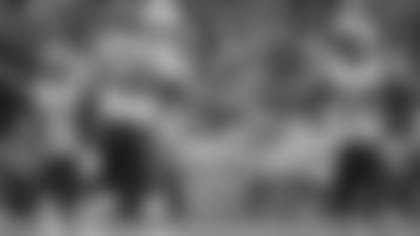 (On if the play of the secondary gives defensive ends extra time to apply pressure)*
"Oh, definitely. That first play of the game was definitely a coverage sack. I was just trying to mirror the quarterback and make sure he didn't get out of the pocket. I was just collapsing and collapsing and I was able to get to [the quarterback]. That goes to the secondary."
(On the play of defensive end Chandler Jones)
"[He] was great – me and him working together. I was able to get up and have some good pressure on [Panthers quarterback Cam Newton] and Chandler was right there to suck it up. Great job by him coming inside and having inside pressure.
(On the extended playing time tonight as a defensive unit)
"It's just working hard throughout camp, and all week, trying to prepare and knowing that we were going against a good team and a good quarterback that was able to scramble around and get out of the pocket. It was a good game all around."
(On the aggressive play of the defense against both the run and pass)
"That's what the defense is supposed to do – stop the run and have good coverage and get pressure on the quarterback."
Shane Vereen, Running Back
(On how it felt to see extended game action)
"It's good. It's something that a lot of us needed and you want to feel like you can get into a rhythm and have a good experience in the game prior to the live bullets that will be here in a couple weeks, so it was a good feeling."
(On the first touchdown)*
"It was a coverage where that play was fortunate, good thing we called it, and ended up being open and able to finish it off."
(On if any defensive player could have caught him on that play)
"I was hoping not. I was running fast and definitely did not want to get caught. I would hear it from everyone in this locker room if so."
(On if he thought he got into the end zone on the second touchdown)
"I couldn't tell if I had stepped out of bounds or not, but I tried like hell to get in there."
Jerel Worthy, Defensive Line
(On adjusting to his new team)
"It's always challenging when you're trying to learn a new scheme and you've been in a different system for so long, but at the end of the day, it's just football and once you get the calls down and you play good technique then everything will take care of itself."
(On if he felt he played well)
"I was just trying to play with good technique and not let any runs come to my side. I felt like they challenged me a lot in the second half when they were running our way, but I just tried to be stout in the run game and help our defense out the best way I can."
(On his fatigue levels after the game)
"I'm not tired. I got a lot of work to do and I got to get in here tomorrow and look at the game film and shore up my fundamentals a little bit."
(On his recovery from injury)
"I'm healthy, I'm 100 percent healthy. I feel great. These guys have taken care of me since day one when I got here. Even with the guys up in Green Bay, they took care of me, so I'm just ready to get back to playing football and having fun and just helping out this defense the best way I can."