WIDE RECEIVER DANNY AMENDOLA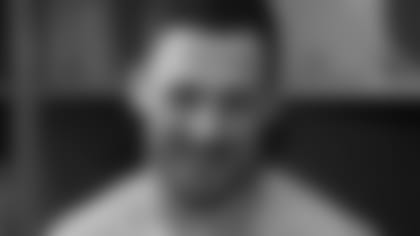 (On playing in this week's regular-season finale) "We have a lot of football left and we're excited this week to get the preparation in and get the work in. We had a good day today."
(On the importance of finishing the regular season strong) "It's huge. It's huge. You have to finish the season strong and you have to come out ready to play regardless of the situation you're in. That's what we're going to do this week."
(On the importance of facing a Buffalo team with a chip on its shoulder) "All games are huge, especially division games, and the ones at the end of the year matter the most. We're playing meaningful football here in December and we're excited about it."
(On his favorite Christmas gift as a child) "My favorite Christmas gift as a child was – I had a ninja turtle skateboard. I killed it on that thing."
CORNERBACK DARRELLE REVIS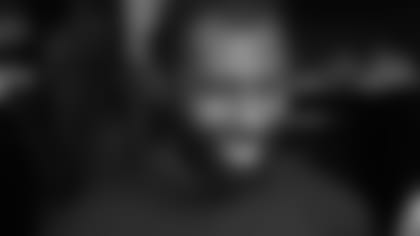 (On finishing the regular-season strong and the bye week) "[Next week] is almost like a bye week for us, like it is in the regular season. We have to stay in-tune. We have to stay in-tune, stay focused and we have to keep that level of energy that we had throughout the course of the year playing at a high level."
(On if he hopes he doesn't play in the Pro Bowl) "We have team goals that we want to accomplish and the Pro Bowl is definitely not one of them. I think a bunch of guys – Tom [Brady] got in, Rob [Gronkowski], Slate [Matthew Slater], Steve [Gostkowski], as well. We all appreciate getting the honor, but at the same time collectively as a whole group, as a team, [inaudible], we're focused more on the team."
(On Vince Wilfork and what he means to the team) "He clogs up the middle. That's what he does. In the run game, he clogs up the middle. He's very disruptive. He's been disruptive throughout his whole career. He's a big part of this defense and what we do. Like I said, he clogs up the middle. He's been doing it for a long time. He's very smart, he's very savvy how he operates down there at the d-tackle position and the nose. He's had success over the years and has continued to help us."
WIDE RECEIVER MATTHEW SLATER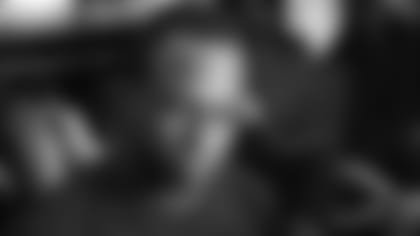 (On what it means to make the Pro Bowl) "All I can say is in Jesus' name. I'm so thankful for the way the Lord has blessed me over the course of my career. It's just so humbling. To be recognized with that honor when you have so many good players out there – the Darrell Stuckeys, the Chris Maragos, the Ricardo Lockettes and the list goes on, the Justin Bethels – to be selected to that position it really means a lot to me. I really feel like it's a gift from the Lord. That's why I can just say in Jesus' name and I'm very thankful."
(On how much time he spends watching the other guys at his position)
"I watch a lot of those guys. Right on down the list, I could almost name you a guy on every team and try to take things from their game. There are a lot of players out there that I have a lot of respect for. They work at their craft the same way I work at mine. I know what we do sometimes goes overlooked in the grand scheme of things, but we really believe in what we do and that's why we put all the effort into it that we do."
(On if he looks at other guys in the league)
"Certainly. When I came into the league, Kassim Osgood was making his run and [Brendon] Ayanbadejo and those guys. I looked at a lot of Kassim's tape, I learned a lot from him. Now you have a younger guy like Justin Bethel, just looking at his releases off the line of scrimmage. Or a guy like Darrell Stuckey, the way he plays with power; a guy like Maragos who just diagnoses everything so well. The list goes on. Those guys are great players. I try to take a little bit from everybody's game."
(On if he wants to play in the Pro Bowl)
"Not at all. I have no desire. What goes on in this locker room is more important to me. Like I said, I'm extremely humbled and it means a lot to me to have the honor, but what we have going with this group of guys is really special. I really enjoy playing with this group of guys. The guys that I play with really make me the player that I am. You look at the list of guys that we have, I really feel like we have the best special teams group in the NFL. From Brandon Bolden to Jonathan Casillas to Nate Ebner, Chris White, Tavon Wilson, you name it, those guys are great players. I just enjoy the time I spend with them."