LINEBACKER DONT'A HIGHTOWER
(On plans for the upcoming week)
"There are definitely things we can do to get better this week – just going back looking at the film and seeing the mistakes and the key plays that we gave up that we should've made plays on."
(On managing the time off from football)
"When you've been playing football this long, whether you take three weeks off or a month off, it's still football at the end of the day. It's going to be about executing, and that's definitely what we're taking advantage of now – just getting back to square one and doing things that we weren't able to do during the season."
(On if this is an opportunity for guys to get healthy before the playoffs)
"Most definitely. I'm one of the first ones to agree with that. It's good that we've got a slower pace and make sure we understand things and letting some guys get healed up. We're definitely taking advantage of it all the way around."
(On if they've seen as many different offensive situations as possible during the season)
"Most definitely. But at the same time, there are still a lot of offenses that still haven't used their bag of tricks. There are always gimmick plays and things of that nature. It's just good to go back and look at the Broncos game and the Chargers game and a lot of games that we don't always get to see these guys year round, but we definitely want to make sure we're on top of things that hurt us then and possibly things that could hurt us in the future."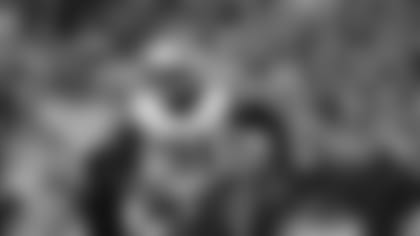 (On the playmaking ability of Jamie Collins)
"I'm definitely not surprised. The guy is a gifted athlete, and I definitely feel like the experience that he had coming in as a rookie and playing as well as he did only set the bar high for himself. Jamie is not the one to gloat about himself. He's a quiet type of dude, but he comes to practice to work every day, and he does the same thing in practice. That's definitely a key example of practice how you play."
(On if he'll watch the Alabama-Ohio State game this week)
"I'm definitely going to catch that one. I've got to catch that one."
(On if he has anything at stake on the game with former Buckeye Nate Ebner)
"Me and Nate have talked. We haven't set it yet, but I'm pretty sure he'll come up with something good."
(On how Jonathan Casillas, Akeem Ayers and Alan Branch are fitting in)
"They came in and they understood the job and what role they were going to have. I definitely feel like everybody has accepted their role and have done a lot more maybe than what they expected to do whenever they first got here. But those guys are definitely helping us win games."
(On stepping up this season in the absence of Jerod Mayo)
"It's just football – next man up. Guys are going to be injured. Sometimes there are going to be times where guys are going to have to make plays who might not have made plays throughout the year or maybe even the year before. We're just playing football. That's all there is to it. You can say injuries, you can say harder teams or whatever, but we've all played football before."
(On if this season has been the most comfortable he's felt)
"I think so, and I've got a lot of guys around me that help me feel a lot more comfortable, so it's been a lot easier this year."
(On linebackers coach Patrick Graham)
"He's definitely a nerd, and when I say nerd, he went to Yale, but he's a big nerd. It's great, though. He learns from us and we learn from him as far as the Xs and Os go, and then we see things that we see from a player's perspective. The relationship has been really good. That linebacker room is probably one of the closest linebacker rooms that we've had since we've been here."
(On Darius Fleming)
"He's come a long way from all the mishaps that he had early on in his career. I'm a nerd, but I think he might be a little bit worse than me. He's a great guy. He's smart – a little fidgety sometimes – but he's a great player."
RUNNING BACK LEGARRETTE BLOUNT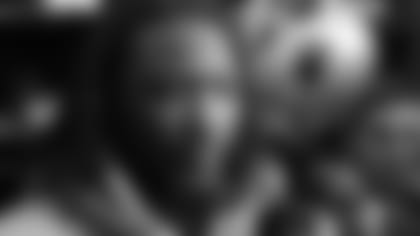 (On the atmosphere preparing for playoffs)
"We're just going to come to work every day. We know it's a one-game elimination. We're just going to come out here and do whatever we can do to make ourselves better so that we won't be in that situation."
(On if the bye is different this week because the team is heading into the postseason)
"No. We've been preparing just like we have another game this week. We're not getting any days off. We go out there and practice as hard as we can every day."
(On the transition back to the Patriots)
"I had to work. I had to learn a lot of stuff again because I was with a new team. I had to learn a lot of stuff again, but I was excited to be a part of it."
(On mental and physical preparation during playoffs)
"You're going to have to be prepared in every aspect of the game. Like I said, it's a one-game elimination season. We're just trying not to be that team that gets eliminated. So we're going to have to come and be strong with the mental aspect and the physical aspect of the game."
(On what he wants to see from the running game going forward)
"I don't even care as long as we win. That's the plan. If it's running the ball, if it's throwing the ball, as long as we win I'm good with it."
(On the running back group welcoming him back)
"They definitely made me feel good. It was like I never left. Everybody greeted with me open arms – the running backs, Tom [Brady], the coaches. Everybody was excited to have me back and I was excited to be back."
(On if the running backs complement each other)
"Yeah, I feel like that's why they play all of us. That's why they play me, Jonas [Gray], Shane [Vereen], Brandon [Bolden]. That's why they play all of us during the course of a game, because there are some things that others do better than others. We just have to go out there and play our role."