While a turf surface can make the game faster and give home teams an edge, Belichick said the biggest edge for home teams who play in a dome is the crowd noise.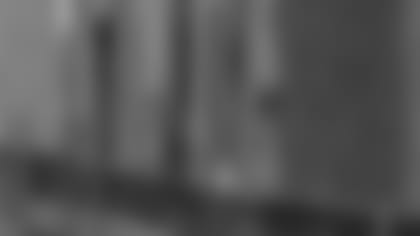 ]()
            New England will surely be facing a loud environment in the RCA Dome, but the Patriots should be used to noisy conditions. After all, the construction work being done on CMGI Field is right next to the team's practice field. So the players and coaches have been dealing with noise problems all season.  

"We don't need to pipe in any noise because we've got the construction going on out there. You can't hear anything half the time anyway," Belichick said. "We've talked about noise, but we couldn't make it any noisier than it is out there already."
Belichick said being used to such conditions only improves a team.
"That type of thing forces you as a group to work out communication, snap count and those kinds of things," Belichick said. "It makes you put an emphasis on those things, and it reminds everyone about how it's going to be."
Dilger expecting "smarter" play
Indianapolis tight end Ken Dilger was surprised at the Patriots performance in their loss to New York last Sunday. Though he said New England has been inconsistent this season, he is ready for a tough game.
"I thought that they had turned the corner. They had won their last two games. They played well against us and they come out versus New York and kind of fall apart," Dilger said. "I am sure they are inconsistent this year. They are going to have some games where they will shine and some games where they don't. But New England always comes out and plays well against us."
Dilger said the Colts have to play a much sharper game if they want to win this Sunday. In Week Six, the Patriots had three interceptions, completed a 44-yard Hail Mary on the final play of the first half and also converted a fake field goal that led to a touchdown.
"We will change some things, and I'm sure New England will change some things too," Dilger said. "Hopefully we can play a little bit smarter. New England had those two plays that they scored off of. You take that out and it's a very close ball game. I think it will be another close ball game in Indianapolis."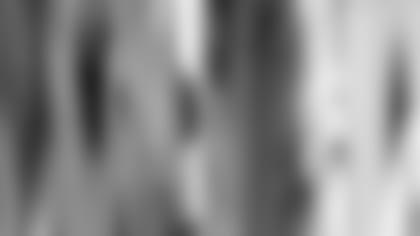 ]()
            As much recognition as the Colts offense gets, the defense can go unnoticed. Indianapolis has 19 sacks in six games, but six of those came last Sunday against Seattle. Though the defensive linemen for the Colts combined for one sack, Belichick credited the guys up front as the keys to the defense.  

"They have some good speed on the defensive line," Belichick said. "[Mike] Peterson, [Chad] Bratzke, [Bernard] Whittington and Ellis Johnson play hard. Those guys are good competitors, and they've got good up field speed."
Bratzke (4 ½ sacks) and Johnson (3 sacks) form a very tough duo on the right side of the Colts defensive line… Defensive tackle Brandon Mitchell did practice some with the team Wednesday. Chad Eaton suited up, but Belichick said he did little work with the team… In 1999, 24 different players recorded at least one tackle on defense. So far this year 21 players have done so… The Patriots have scored 7 points in the third quarter, easily the lowest total of any quarter. Through seven games last season, they had 47 points in the third quarter, the best total to that point.