Veteran linebacker Chris Slade was released by the New England Patriots late Tuesday in a move that brought the team closer to getting under the league salary cap, which all teams must do by Friday.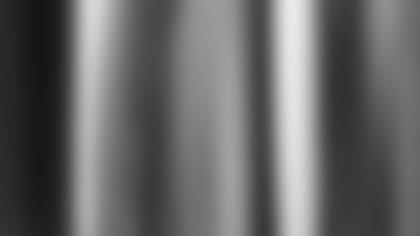 ]()
            New England Head Coach Bill Belichick, who said the decision to release Slade was among the toughest he has made, said the team saved about $1.7 million with the move. Belichick said the Patriots are not yet under the cap, meaning additional transactions will come in the next few days.  

"Even though our belief is that this is the right time for a change, releasing Chris today was very difficult," Belichick said. "Chris has meant a great deal to the New England Patriots for a long time. He is a player and a person who I go back a long time with, even back to when he was in the Senior Bowl. He is a professional, and he is a guy who is respected both inside and outside of the organization."
Belichick said he expects the release to be a clean break between Slade and the team. Last year the team released tackle Bruce Armstrong, but then brought him back after rookie Adrian Klemm was injured in mini-camp. Barring any unforeseen circumstances, Belichick felt it best for the team and Slade to go separate ways.
Slade began his career as a pass rushing force, recording 38.5 sacks from 1993-97. However, his numbers have tailed off since his Pro Bowl season of 1997, as he has had just 12.5 over the last three seasons. While he said Slade can still has the ability to play in the league, Belichick added that the move was made as much for the team to move forward as it was for financial considerations.
"Of all the people that I've had to release as a head coach, there has been no one more difficult than this," Belichick said. "It's hard when you've been involved with somebody for a long time like this. I told Chris that he'll always be considered a Patriot."
Brad Blank, Slade's agent, was informed of the move by Patriots Senior Vice President and Chief Operating Officer Andy Wasynczuk shortly after 4 p.m. Blank had yet to speak with Slade, but he was not especially surprised by the move.
I think we saw this coming," Blank said. "We weren't quite sure which way this would go, but this is something that has been written about extensively. Whenever a team has to make a move, they are going to look at veterans with the bigger contracts first."
Slade joined the Patriots as the 31st draft pick of the 1993 draft, the Patriots second round selection the year quarterback Drew Bledsoe was taken. He leaves fifth in team history with 51 sacks, just 3.5 behind Ray Hamilton (54.5). A durable standout, Slade started 108 of the 127 games he played for New England. The only game he missed in his career was Nov. 15, 1998 in Buffalo.
Blank said Slade handled the news very well.
"I've been through this with other players, and some of them have reacted very poorly. Chris did not," Blank said. "He acted very professionally and even-tempered. We're starting to talk about what comes next, and we're going to figure that out."
According to Blank, Slade expects to play for a couple more years in the NFL. Blank added that Patriots Senior Vice President and Chief Operating Officer Andy Wasynczuk told him Slade will go on the waiver wire Wednesday at 4 p.m.
Blank also said health issues had nothing to do with the move. Though Slade reportedly has had nagging back problems for a couple seasons, he is physically ready for more action.
"By football standards, Chris is a virgin," Blank said. "He is fine compared to most of the guys who play this game. You can't find a player who doesn't have something as bad as that. I don't think health had anything to do with it. I talked it out with Andy, and he told me this had everything to do with the cap and nothing to do with Chris Slade."
Regardless of what happens from here, Blank said Slade with look back on his time in New England with fondness.
"Chris has loved it here," Blank said. "He loves the fans. He loves going into Boston and Newbury Street. I've never known anybody else who knew the name of every parking attendant in Boston. It's amazing the reaction he gets when he walks around here. I'm pretty sure he'll have a relationship with this area regardless of where he goes.
"When this is all over and he retires, I think Chris will consider himself a Patriot."
The release of Slade means the only experienced starting linebackers New England now has on its roster are Ted Johnson, Tedy Bruschi and second-year player Andy Katzenmoyer. Katzenmoyer missed most of the 2000 season with a neck injury and there have been questions about whether he will be able to return to the team, but Belichick expects him to be back.
"I saw Andy last week and spent quite a bit of time with him," Belichick said. "I think he's coming along pretty well, and it doesn't look like he has any residual effects from the injury. If we kicked off today, there might be some limitation, but there certainly doesn't look like there is going to be any problem with the time frame we are working with right now."
Belichick said the team would look at players currently on the roster and at the free agent pool to find a replacement for Slade. Rob Holmberg, Matt Chatham and Antico Dalton are the only pure linebackers on the roster besides Johnson and Bruschi. Veteran Bryan Cox has been rumored to be coming to New England, but Belichick did not discuss that specific situation.
--Belichick discussed several other topics Tuesday, especially the status of the team's unrestricted free agents. He said he has been in contact with each of the five free agents, but he does not expect any to be signed prior to the start of free agency this Friday.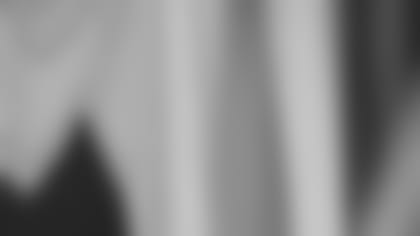 ]()
            On Armstrong in particular, Belichick said the 14-year veteran was not in the team's plans for next season.  

"We've spent a lot of time on our team, and we've spent a lot of time on all the players individually," Belichick said. "I've spoken to Bruce, and we won't be offering Bruce anything at this time."
--Explaining why the Patriots spoke with Virginia Tech quarterback Michael Vick at the Combine over the weekend, Belichick said the team just wanted to be as prepared as possible.
"Where we are picking in the draft, we virtually have to look at every player," Belichick said. "We're not treating Michael Vick any differently than we're treating anybody else.
"If he's available, we have to make a determination of what our value is on him and whether or not we pick him. When you are at six, you can always move down and you can always move up. Even though we are at six, we have to be ready to be at No. 1 just like we have to be ready to be at 16.