FOXBOROUGH, Mass. –For the second consecutive year, the New England Patriots, in partnership with USA Football, will host a free Moms Football Safety Clinic on Thursday, May 28. The event will take place from 6:00 p.m. to 8:30 p.m. in the Dana-Farber Field House at Gillette Stadium.
The clinic is designed for moms who have a son or daughter playing youth football or who are thinking about playing. The goal of this clinic is to provide moms with the latest information about the safety of the game through USA Football's "Heads Up Football" program.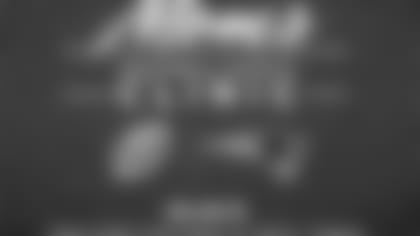 "Last year's event was a great opportunity to speak with moms from across New England and encourage them to continue to be actively involved with their children's participation in youth football," said former Patriot and Pro Football Hall of Famer Andre Tippett. "We look forward to hosting the event again this year and being able to provide them with the latest information to help ensure their children are having a safe and enjoyable experience on the football field."
The clinic will feature presentations on concussion awareness, heat and hydration, proper equipment fitting and strength and conditioning. This event will also consist of interactive on-field drills to teach moms some of the proper techniques of blocking and tackling. Instructors and special guests will include representatives from the Patriots organization including current and former Patriots players. "Heads Up" Football Master Trainers and Ambassadors, medical professionals, and moms will take part in a panel discussion.
Women interested in participating are required to sign up for the event by Wednesday, May 27. Participation will be based on a first come, first served basis as space is limited. To learn more or to preregister, please visit www.patriots.com/momsclinic.