FOXBOROUGH, Mass. - The New England Patriots announced today that they have acquired second-year TE Tim Wright and a 2015 fourth-round draft pick in a trade with the Tampa Bay Buccaneers in exchange for G Logan Mankins.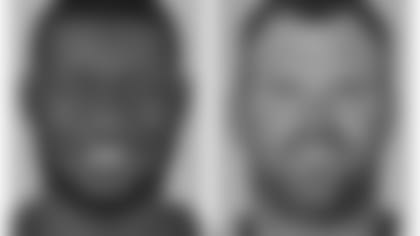 Said head coach Bill Belichick: "Logan Mankins is everything we would ever want in a football player. It is hard to imagine a better player at his position, a tougher competitor or a person to represent our program. He is one of the all-time great Patriots and the best guard I ever coached. Logan brought a quiet but unmistakable presence and leadership that will be impossible to duplicate. Unfortunately, this is the time of year when difficult decisions have to be made - and this is one of the most difficult we will ever make - but like every other decision it was made for what we feel is in the best interests of the team."
Wright, 24, is in his second NFL season after originally signing with Tampa Bay as a rookie free agent out of Rutgers April 29, 2013. The 6-foot-4, 220-pounder, played wide receiver in college but was moved to tight end by the Buccaneers. Last season, he played in 16 games with eight starts and finished with 54 receptions for 571 yards and five touchdowns.
Mankins, 32, originally joined the Patriots as a first-round draft pick (32nd overall) in the 2005 NFL Draft out of Fresno State. The 6-foot-4, 308-pounder was a three-time captain and six-time Pro Bowl player for the Patriots. Mankins started all 130 regular-season games and all 17 postseason games in which he has appeared in since joining the Patriots.